What a way to warm up a cold night…and we have lots of hot sauces to choose from!
Ingredients: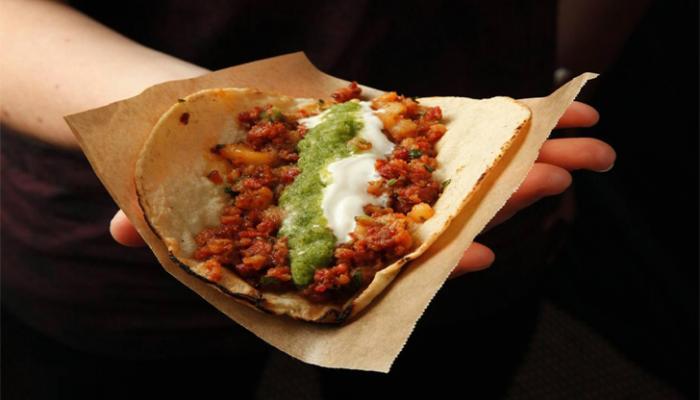 1 pound potatoes
Kosher salt
3/4 pound Mexican chorizo, casings removed, if necessary
1 cup finely chopped onions
1 tablespoon finely chopped fresh serrano or jalapeño chile (including seeds) (pickled jalapenos would work nicely)
About 2 teaspoons olive or vegetable oil or lard, if necessary
Instructions:
1. Put the potatoes in a small pot and add enough cold water to cover them. Salt the water generously, and bring the water to a boil over high heat. Lower the heat and cook at a vigorous simmer until the potatoes are tender, 10 to 15 minutes, depending on the size of your potatoes. Drain the potatoes, and when they're cool enough to handle, remove the peel with your fingers as best you can and cut the potatoes into 1/2-inch cubes.
2. Put the chorizo in a cold, large, heavy pan or cast-iron skillet and set it over medium-high heat. Cook, stirring and breaking up the chorizo slightly, until it's completely cooked and lightly browned, about 15 minutes. Add the onions and chile, along with a teaspoon or two of oil if your chorizo hasn't rendered much fat, and cook, stirring and scraping, until the onions are translucent and soft, about 8 minutes.
3. Add the potatoes and 1/4 teaspoon of salt, and cook until the potatoes are hot all the way through and have absorbed some chorizo flavor, about 10 minutes. As you cook, mash some of the potatoes. Season with salt to taste.
• Serve alongside 12 WARM CORN TORTILLAS and top with CREMA, CHOPPED CILANTRO, and SALSA and Farm Fresh Hot Sauce of course.