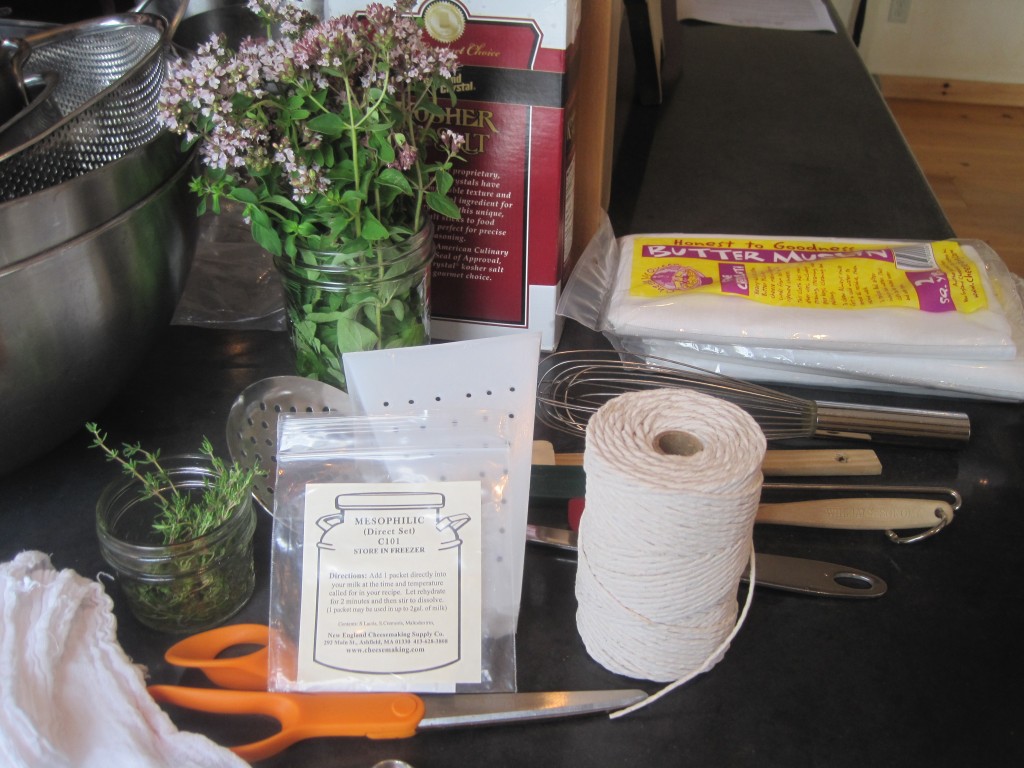 We delight in cooking and preserving our farm fresh food. The joy expands when we learn new skills and recipes. Sharing our farm and culinary learning adventures is fun for us and so we invite you to join us in the fields or the farmhouse kitchen.
In addition to scheduled classes and events we can work with you to customize a farm experience or cooking class.  Also, our colleagues in the Floating Bridge Food and Farms Cooperative, including Turkey Hill Farm and Ariel's Restaurant, offer other splendid cooking classes and farm experiences.
Available Classes
For more information about upcoming classes or to reserve a spot, email or call the farm at: Farmers@EatStayFarm.com or 802-505-9840
Upcoming scheduled classes can be found on our events page. Most of our classes can also be scheduled as a private workshop, contact us about availability.
Making Chevre at Home (March-November)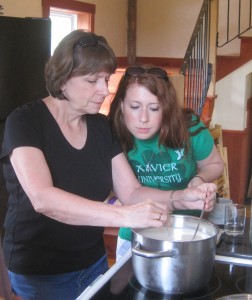 Do you love chevre? Have you been curious about making it at home? It is fun and easy to make your own delicious dairy products made from fresh, local organically raised milk and chevre is a great place to start!
The workshop is a hands-on class that will walk through all of the steps to make chevre from farm fresh goat milk. From milk to serving. Cost: $25/person. Includes hands-on instruction, recipes, meeting the goats and samples, of course.  Please register via email.
Farmstand Members receive a 10% discount; Omnivore Share members receive a 20% discount.
If you are interested in the full process from milking to making cheese, see our
From Teat to Table Farm Experience.
Pickles and Pickling
Pickling and canning isn't just a focus at the end of the harvest season. You can pickle storage veggies in the winter too.  Jaska Bradeen will lead you through the basics of pickling root vegetables and taste a range of farm fresh pickles.
February: Lard, Love, and Pies
As Jennifer McLagan notes in Fat; An Appreciation of a Misunderstood Ingredient,  rendering lard is "so simple that you should really do it yourself. The advantage of rendering at home is that you can decide which fat to render and you can control its taste". Whether you are all about simplicity and getting back to the basics or you are the more finicky, discerning foodie, we will ready you to render your own lard. In the class we'll render leaf lard and work the finished product into a lovely pie.
Looking for additional options? Check out our other farm experiences or contact us to create a custom workshop.