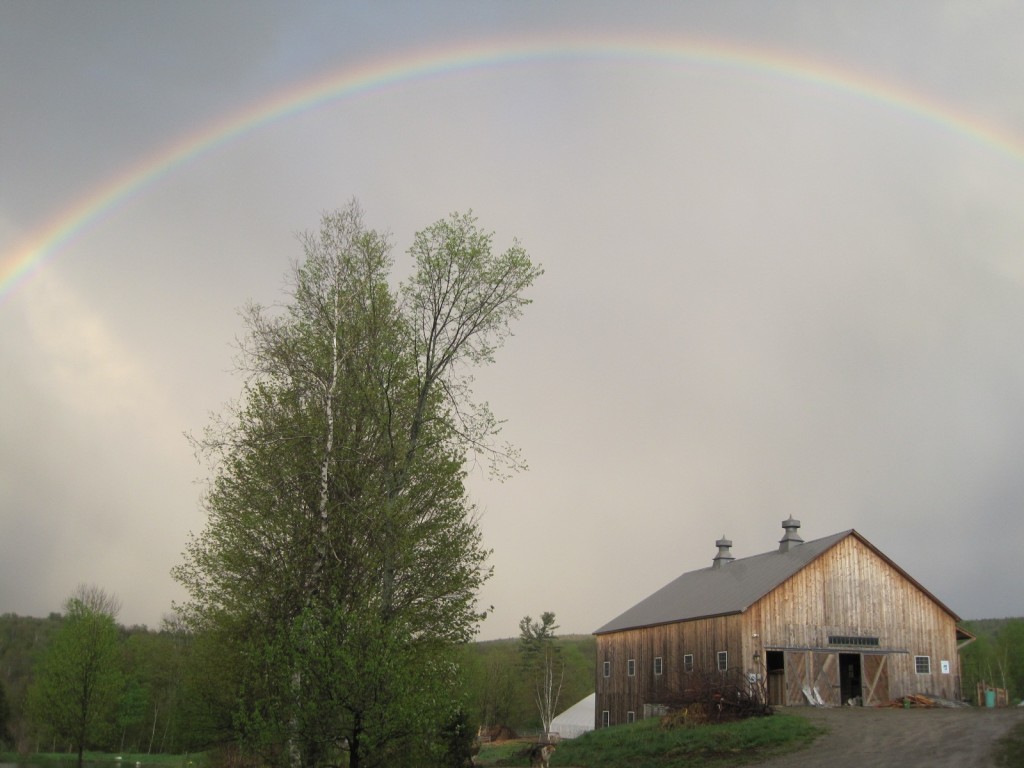 We are easy to find!  We are located in Central Vermont—just south of Montpelier—and are 10 minutes east of Northfield Village and Norwich University.
Do not rely on the general Google or Mapquest directions—they may get you here, but you may go the longer, more scenic route. This Google route is correct.
Directions
We are located at 923 Loop Road in Northfield, VT. If you get lost, call us at 802-505-9840.
From Interstate 89
Take Exit 5 toward Northfield.
Go 1 mile, turn left on Loop Road.
Go 0.9 miles, farm is on the left. Look for the big barn—you can't miss it.

 If you are headed to the Farmhouse "Inn"/house rental, continue past the barn to the next driveway on the left at 1119 Loop Road.
From Northfield Village or Rte 12
Take Rte 64 east toward the highway (I-89).
Turn right on Loop Road, about 1 mile before I-89.
Go 0.9 miles, farm on the left. Look for the big barn—you can't miss it.
From Further Away
For those coming from further afield, we are about 45 minutes from White River Junction, VT; 3 hours from Boston, MA; 6 hours from New York City, NY.  Get yourself to Interstate 89 in Vermont and follow the directions above.