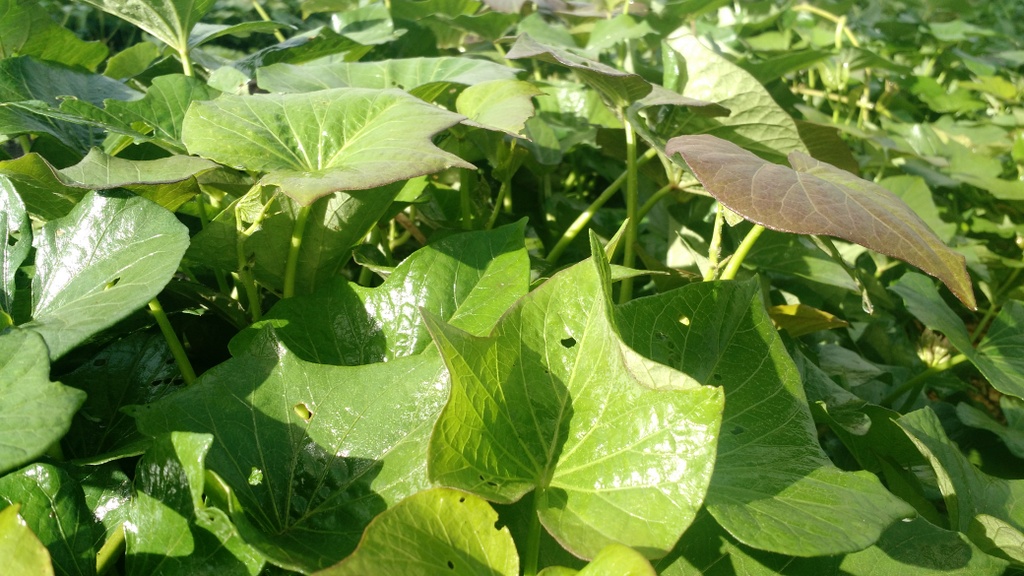 Lists of superfoods often include the sweet potato. But the leave are ignored in this part of the world. Recently an article published by the University of Arkansas Extension grabbed our attention claiming "studies have shown that sweetpotato leaves contain as many vitamins, minerals and other nutrients as spinach".
The comparison to spinach is apt as preparation is similar. Note that with spinach as well as sweet potato leaves and all greens for that matter we recommend trimming up the stems and tossing them in the pan first to cook a bit longer, or set aside to use in a separate dish… but don't just toss them as there is too much goodness there!
The article goes on to say "Sweet potato leaves represent at least 15 anthocyanin and 6 polyphenolic compounds. These biologically active compounds possess multifaceted action, including antioxidation, antimutagenicity, anti-inflammation and anticarcinogenesis. Sweet ­ potato leaves contain more total polyphenols than any other commercial vegetables, including sweet potato roots and potato tubers… Sweet potato leaves are a physiologically functional food that offers protection from diseases linked to oxidation such as cancer, allergies, aging, HIV and cardiovascular problems. "
We will have sweet potato leaves available for the next couple of weeks and possibly longer.
The second, and HUGE news addition to the farmstand, is Greenfield Highland Beef!
We have been inspired by Ray Shatney's stories and wisdom since we met him and by Janet Steward's photos and passion. Together they own Greenfield Highland Beef, a 100% Grass-fed pasture-raised beef and heritage breeding stock operation which was awarded the Small Business Administration's family owned business of the year in 2016.  The accolades and remarks that catch our attention include a remark by Dr. Temple Grandin, author, advocate and professor of animal science that Ray "really knows how to work cattle". Carrie Abels piece in Local Banquet further demonstrates that care and connection.
Photos included in this Across the Fence video show Ray as a kid as well as contemporary images of these beautiful heritage breed animals.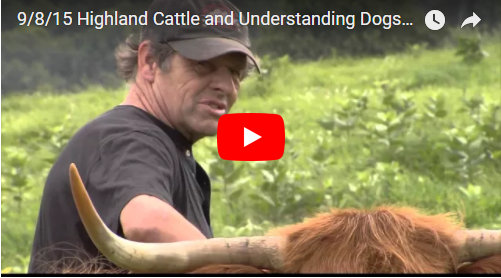 We are deliberate about products we include in our farmstand and insist that our "Sustainatarian"/quintruple bottom line criteria are matched. Rotational grazing is key to everything from animal welfare to water quality and soil building. Critical also is our standard for high quality and delicious food. Jim Garish, who's website states "Envision creating a better world one pasture at a time", points out that meat achieves flavor if an animal eats a diverse, plant-based diet.
We are eager to hear all your impressions of both the sweet potato leaves and the variety of cuts of beef. And we hope, as the Greenfield Highland Beef video concludes that all this food not only nourishes your bodies but also our souls. Let's all keep eating like food is medicine and as if agriculture can be a sustaining force, locking up carbon, slowing down water, building up soil for future food. Come get ecologically grown food here or elsewhere and reject the factory farmed food-like substances that come all boxed up with ingredients none of us can pronounce or digest.