May and August….the 2 months that seem to try the patience of at least these farmers.  Fortunately, we've had some extra hands lending some support around here.
These August days already getting a bit shorter (whew!) and the hens seem to know it, but they have just been outfitted with some solar powered lights to keep them from fully noticing the change in day length!   I can attest due to their current location that they make quite a racket at 5 am when the lights come on and dawn is just beginning to break.  Thanks John for the perseverance on this front and for fixing all the nest boxes.  Now perhaps the hens can show their thanks and re-up their egg production!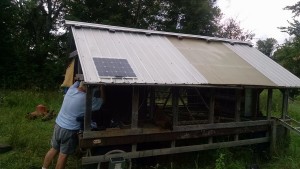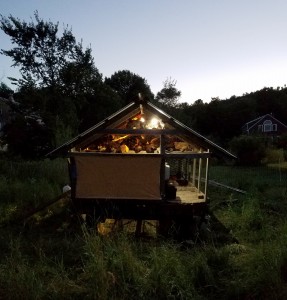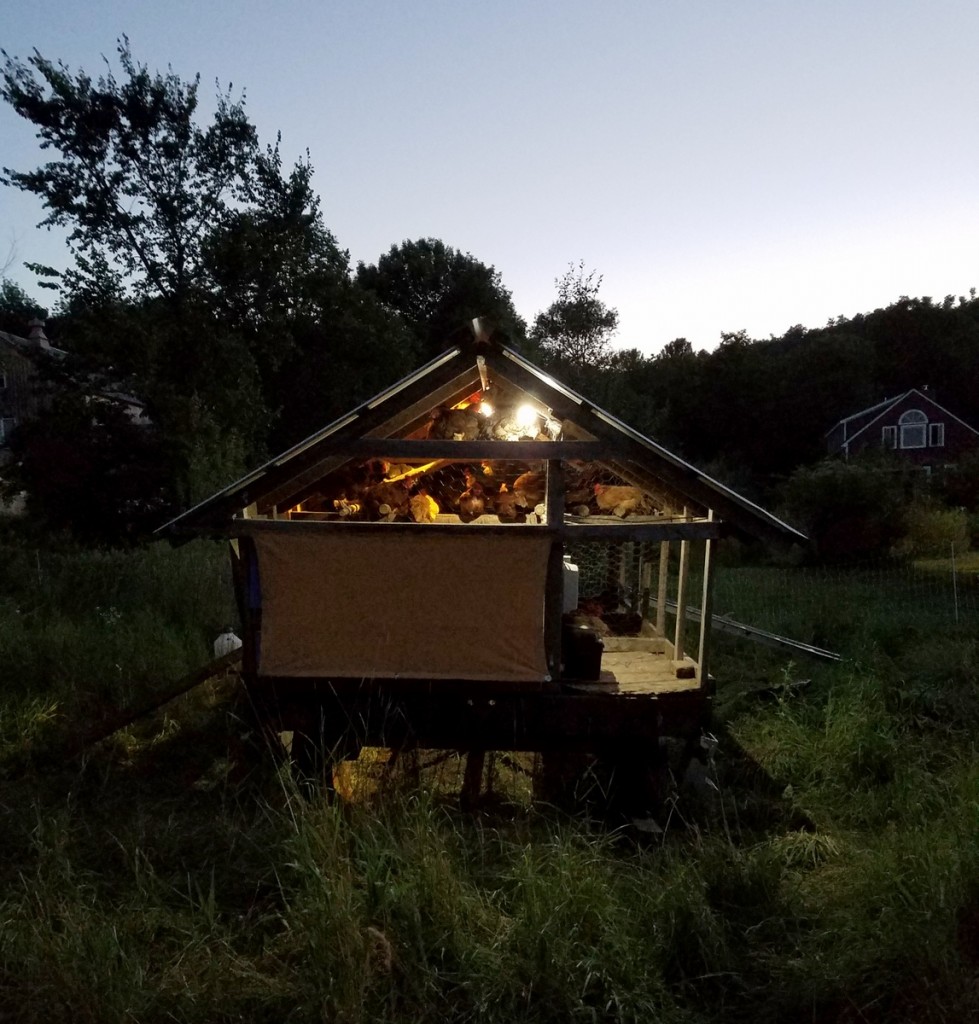 We had a great family crew supporting last week's Farm Dinner and concert with Red Tail Ring.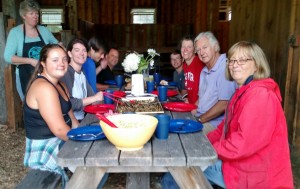 Everything from space prep to flowers to turning these beautiful pork roasts into pulled pork for tacos!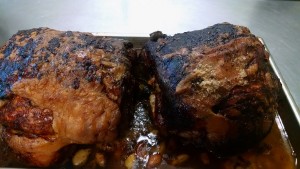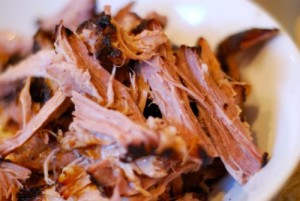 Thanks to all and of course to Michael & Laurel for bringing their gorgeous, inspiring music back to the farm.
And there have been several great groups of farmstay and tour guests helping us appreciate the farm through new eyes.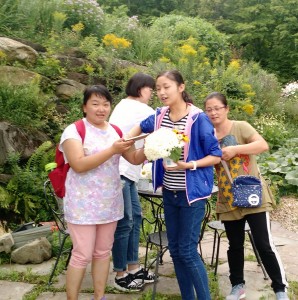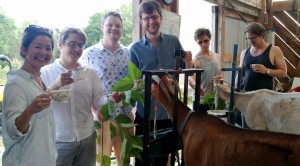 Already August has brought families from all over the northeast, teachers and students from China and musicians from NY and beyond visiting Vermont to perform with Scrag Mountain Music (what an amazing opera that was!).  The enthusiasm and gratitude from these folks helps balance the long list of August work that feels like it might never get finished!