Many folks asked for this recipe at Friday's soup supper.  Liva was the cornbread maker and she is off to a 2 day conference with other Vermont Farmers about Hoophouse growing so for I am subistuting this recipe from the Victory Garden Cookbook which Jane Doerfer, of Brookfield's Green Trails Inn, was a co-author.   I believe this was the inspiration for Liva's recipe.  Also a note, Jane Doerfer will be signing copies of one of our more recent cookbooks at the Floating Bridge Holiday market this weekend.
3/4 cup yellow corn meal
3/4 cup unbleached all-purpose flour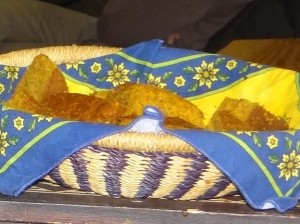 4 teaspoons baking powder
1/2 teaspoon ground cinnamon
1/4 teaspoon ground allspice
1/2 teaspoon salt
1/2 cup softened unsalted butter [or lard] plus more for greasing a loaf pan
1/4 cup packed brown sugar [or maple syrup, grade B or C is nice]
2 large eggs
1 1/2 teaspoons lemon juice
1 cup pureed cooked winter squash or pumpkin
1/4 cup milk
Heat the oven to 350 degrees F.
Combine the corn meal, flour, baking powder, spices, and salt in a medium bowl. Using an electric mixer, beat together the butter and sugar. Add the eggs, one at a time, and beat until combined. Beat in the lemon juice, squash, and milk. Gradually beat in the dry ingredients until well incorporated (take care not to over-beat).
Lightly coat the inside of a medium-size (8 1/2-inches by 4 1/2-inches) loaf pan with butter. Pour the batter into the pan and smooth out the top. Bake for 45 to 50 minutes, or until a skewer inserted in the center comes out clean. Transfer the pan to a rack to cool for 20 to 30 minutes. Carefully remove the loaf from the pan and let it cool on the rack. Serve warm or at room temperature.