No, we aren't talking about the Obamas (though a deep gratitude for their leadership and grace), but the end of another era here at the farm.  Perhaps a team nearly as famous, our first herd of goats and the queens of that herd, Ingrid Bergman and Grace Kelly.
The chaos of the fall and holidays delayed documentation of this event, but the farmers (including several farmer emeriti) said goodbye to Ingrid (Bergman) and Grace (Kelly) and other lesser known stars of our milking team.
The day we brought them to Royal there were culls from other goat dairies and Vermont Chevon, the fall is when farmers make tough decisions about culling. Several of our goats either were difficult to milk or had missed getting pregnant.
Grace and Ingrid were still producing delicious milk. However they were more than 10 years old and the stiffness in their gate and toll evident in recent kidding seasons made us commit earlier this year to send them to slaughter so their comfort could be ensured even while still providing for the farm via farmer lunch meat.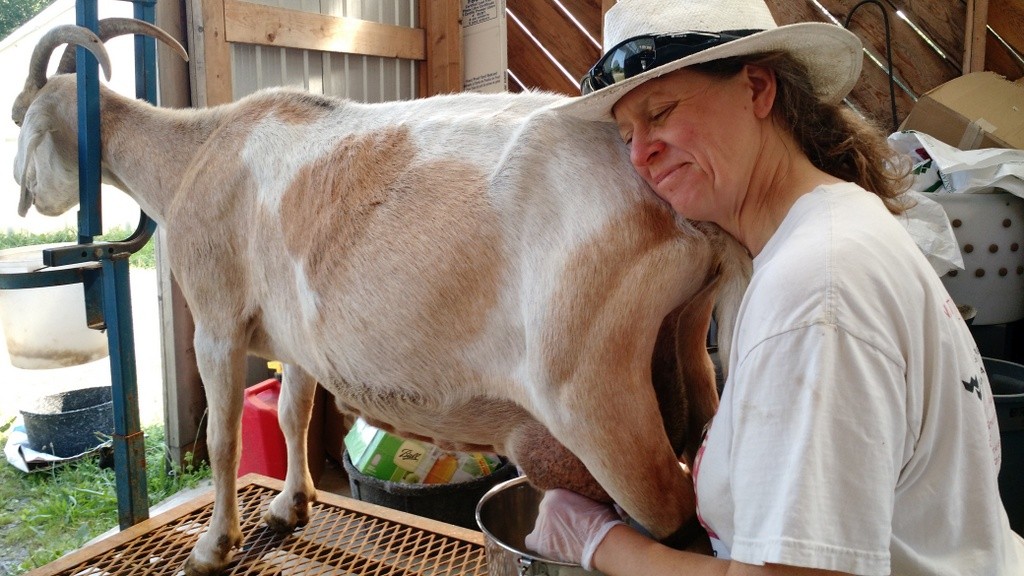 These gals were always our joy, dependable every day for leadership in and out from pasture, their milk delicious and copious and most of all for their dignified patience in stardom as they were central to hundreds of lattes on the hoof and photo ops.
They were part of our starter flock and have been with us for 9 seasons.
No matter how charismatic future goats are we will miss these gals forever.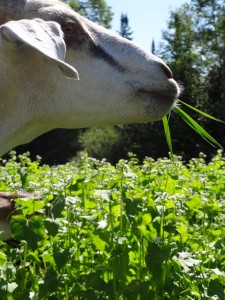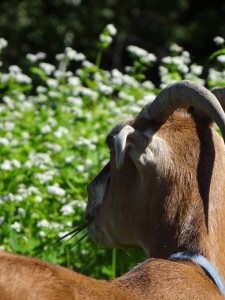 Enjoy some moments from the Grace & Ingrid movie star ear.