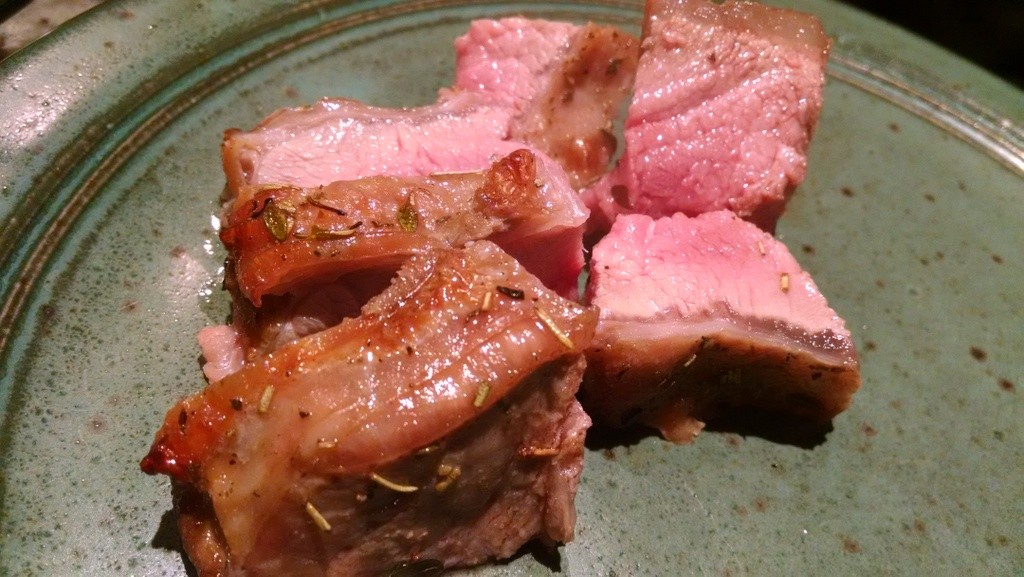 These are small (3/4 -1 lb each) but a treat and really offer 2 different meals.   The bone-in goat loin roasts are essentially the goat tenderloin, but still on the bone . A goat sized T-bone, but not cut into steaks.
The loins can be roasted whole as a quick cook, then cut the tenderloin off for meal 1.  That will leave you with a decent amount of meat still on the bone, which could be gnawed off or could go into a soup or stew so all the meat falls off the bone.
Here is how we did the quick Roast, adapted from US Wellness Meats Roasted Lamb Loin with English Herbs.  You can also do it a bit slower with potatoes or veggies.
Ingredients
Goat Loin Roasts
Fat of choice
Fresh or Dried Herbs (Parsley, Sage, Rosemary, Savory and/or thyme)
Salt
Directions
1-2 hours before cooking, take loin roast(s) out of fridge to get to room temperature. At this point you can also rub them with a bit of fat (poultry, pork, or olive oil) that has been mixed with some herbs on hand (thyme, rosemary, parsley, savory, sage), 1-2 teaspoons per pound, and 2 teaspoons of salt.  Place bone side down in a small roasting pan, we found a cast iron pan worked perfectly, and let rest for a few hours.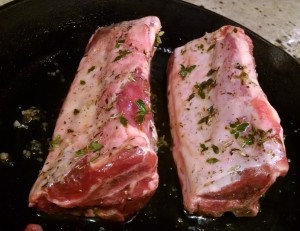 Preheat oven to 400 degrees.
Place pan in oven and roast for 15-20 minutes until thermometer reads 140 degrees, which should offer you some rare/medium rare meat.  It was about 16 minutes for us using a convection oven.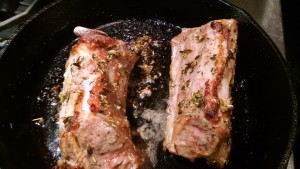 Pull out of oven, let rest for a few minutes then cut between the meat and the bones, which will give you a cylinder of delicious boneless meat.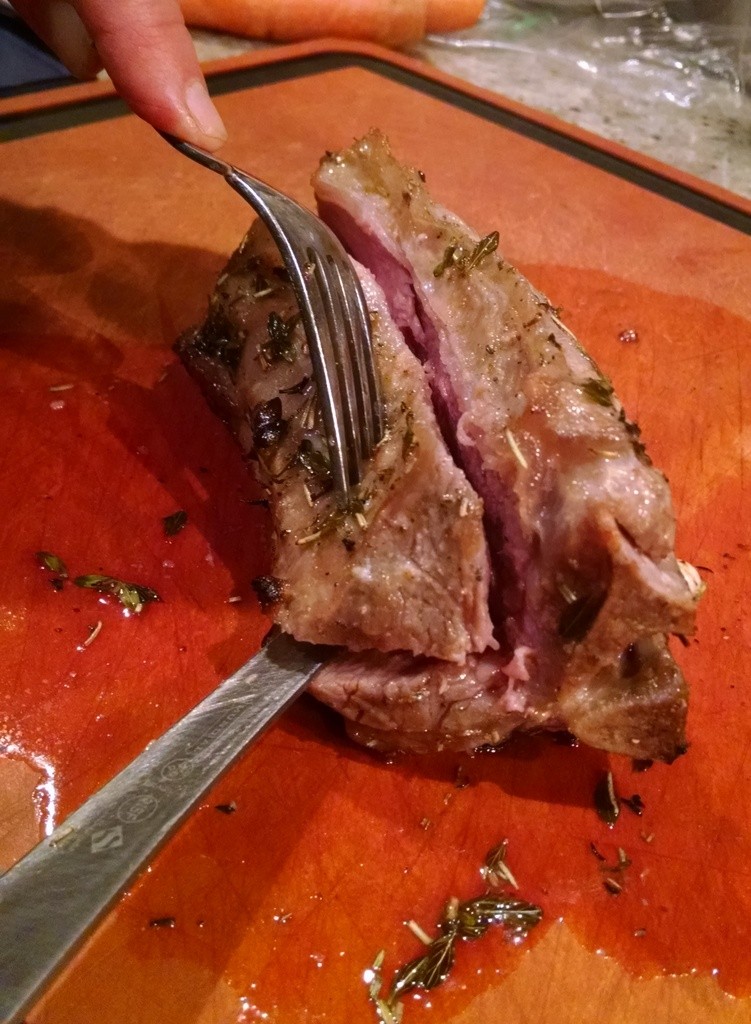 Cut the meat into serving pieces and enjoy!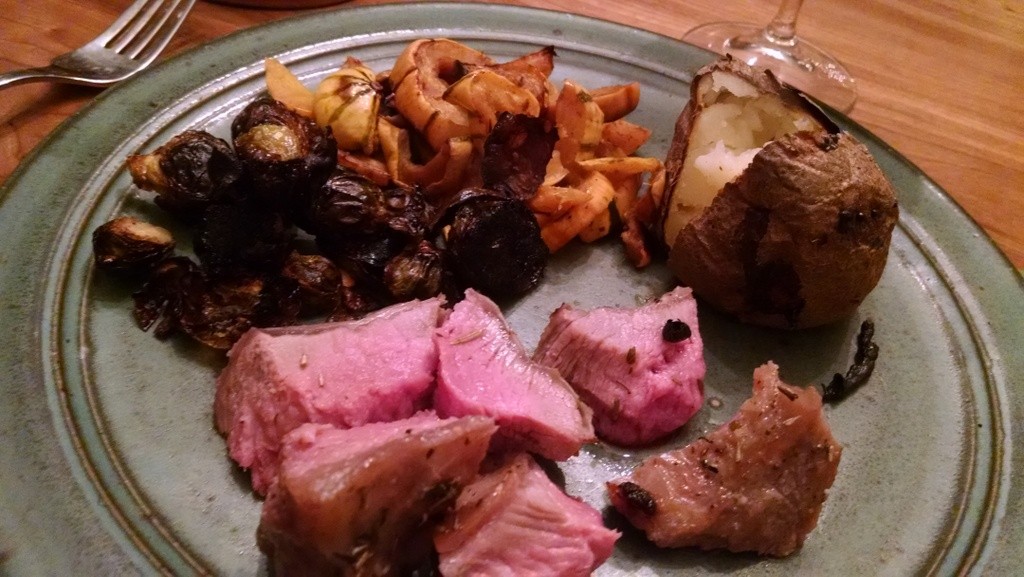 Set aside the bones for a stew, perhaps this Mexican Jalisco style Goat Stew.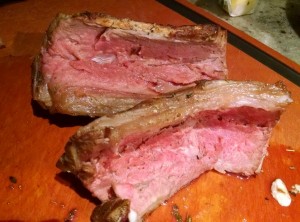 This cut has puzzled us for awhile, but we are now sold!  It was tender and tasty, very reminiscent of lamb.