As if operating on an off-kilt calendar there they came… over the river and through the woods!
Cousin Kelsey reached out and next thing you knew more relatives from near and far wanted to gather and there we were twelve members of our extended family grateful for each other and our meal.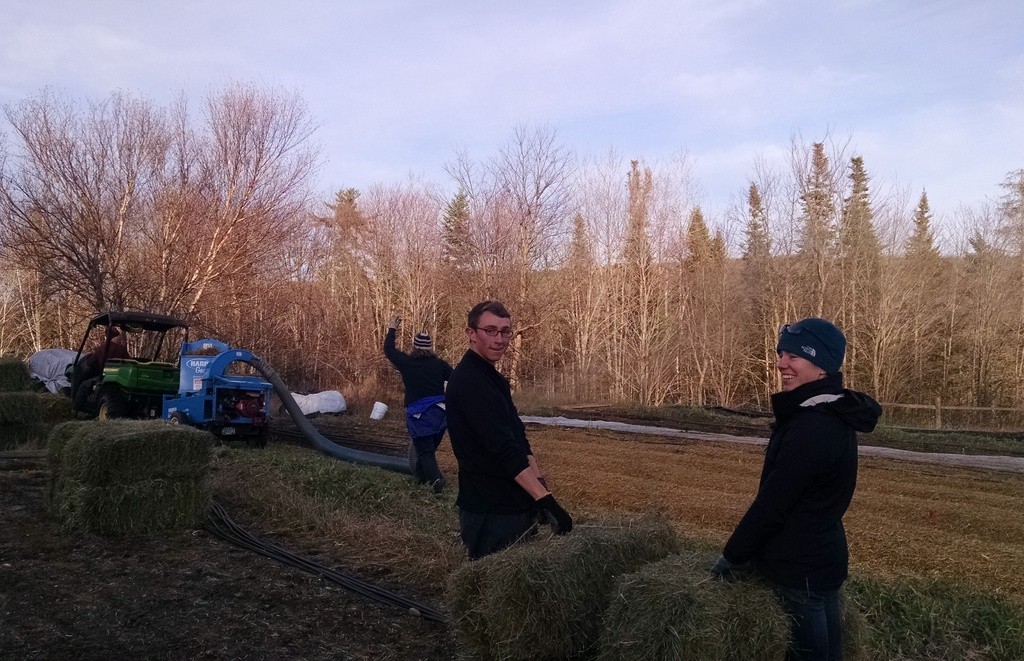 It is a well known fact that a farm can't see that much cousin and sibling power and leave it untapped! In Saturday afternoon's chill we revved up the rented mulcher (looks like something from Dr. Seuss) and Jon, Kelsey and Zack put up with rattle and got the garlic all tucked in under a thick layer of straw and hay mulch.
But as the sun rose high and numbers bulked up on Sunday cousin power descended on the hoop houses, unscrewing, unwiggle-wiring, securing scaffolds and ladders, setting the stage to replace the 4 huge (approx 50×84) sheets of plastic which make our winter growing possible.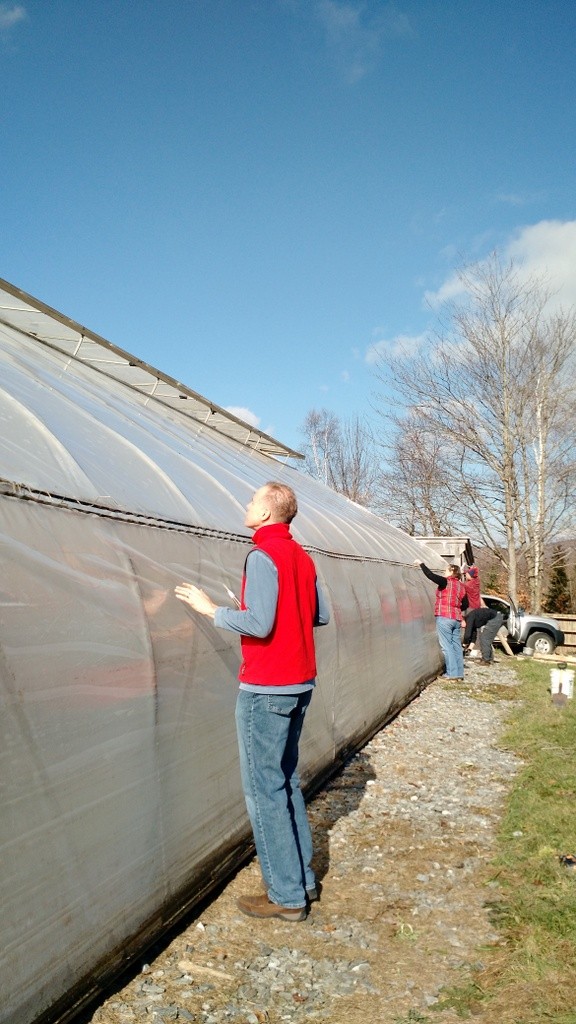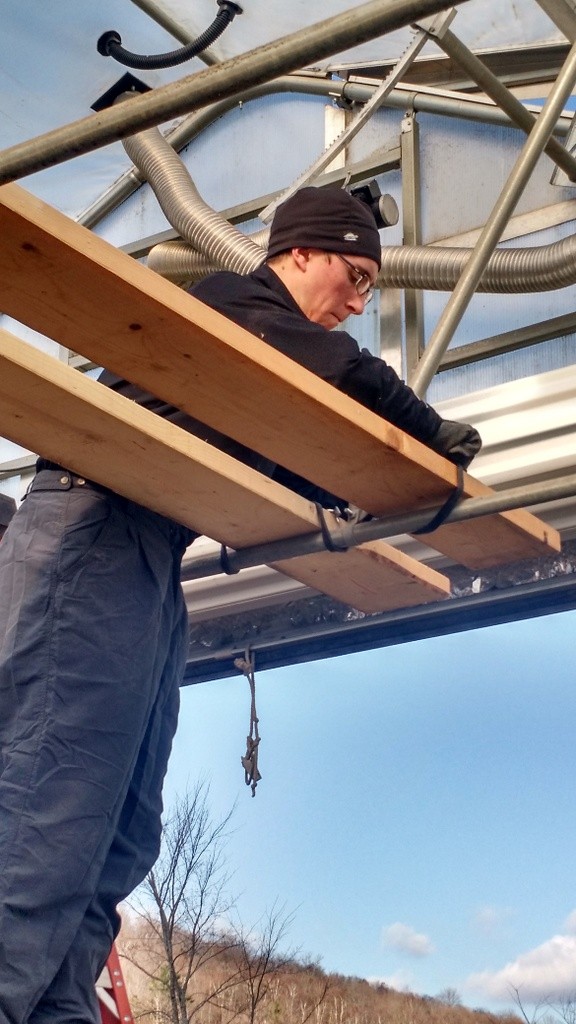 While Stuart, Kelly, Kristian and Laurel (all with wing span greater than our farmer average) dismantled, Laura tapped Phoebe and Aron to water — this time shortness was an asset as they were near to the tender transplants!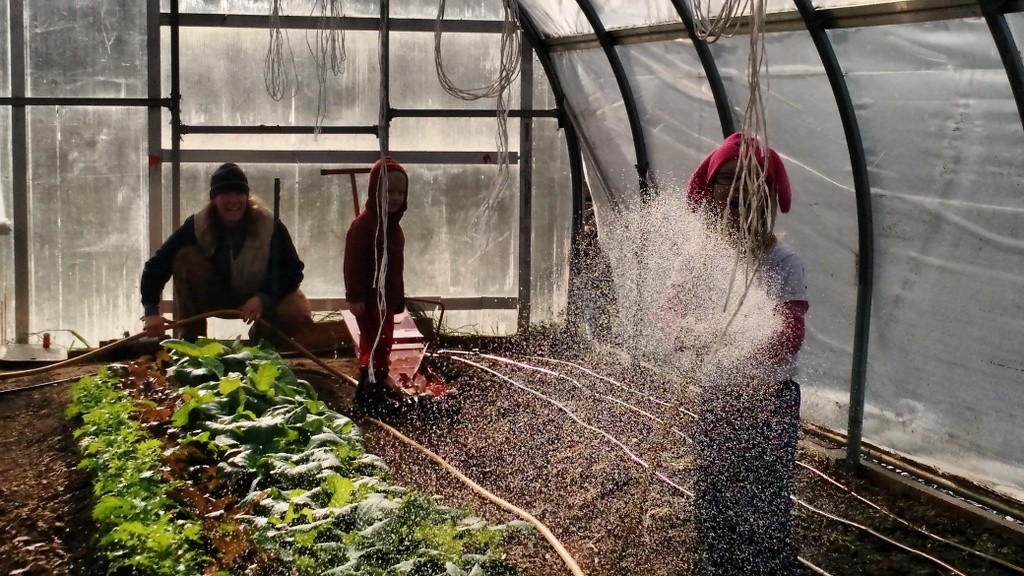 Watching Aron (3.5 years) and Phoebe (6), we realized that their family garden is training them well for farm work. And looking at all the middle aged who gathered, we realized that Grandma and Grandpa Fayn's and Aunt Betty and Uncle Fred's farms probably helped us all succeed, though all of us were too young to have really been part of those operations.
And how could we be so lucky that for stage 2 of the process, Mark and Donna had cousins Sarah and Betty visiting!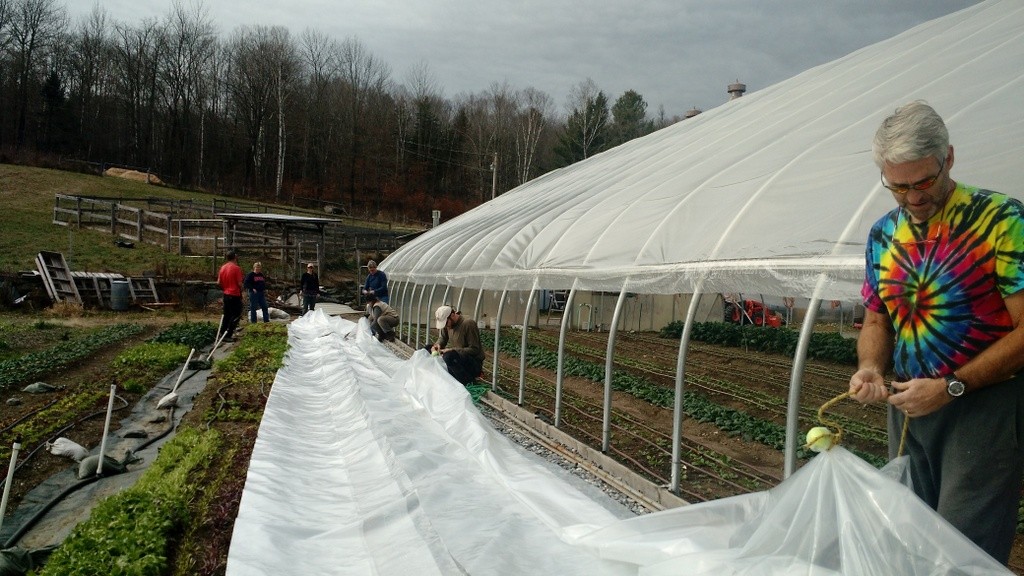 With our family back at their desk jobs we were 6 professional farmers strong, Mark and Donna have been part of other rounds of reskinning and even cousin Betty had previous experience with wiggle wire!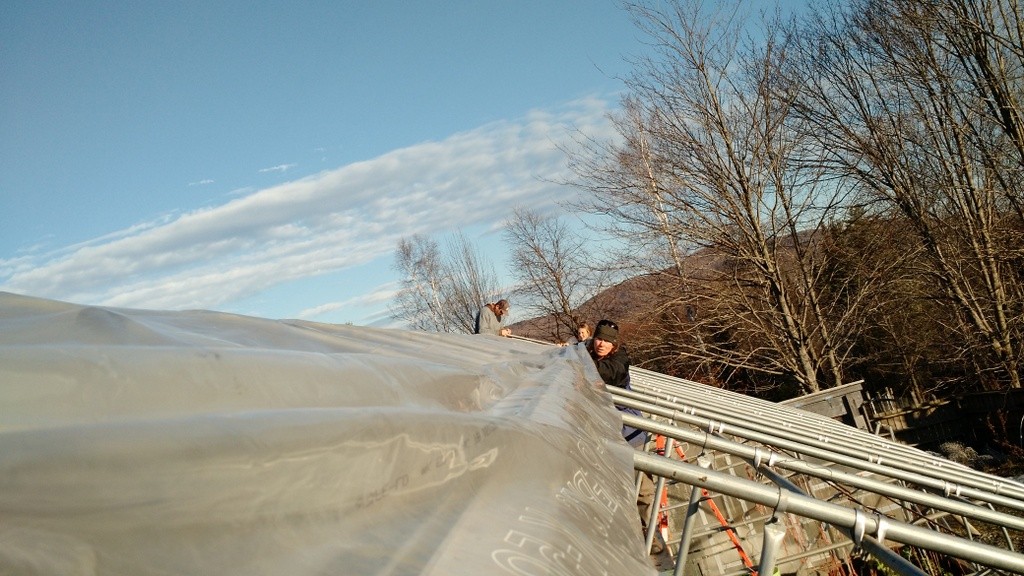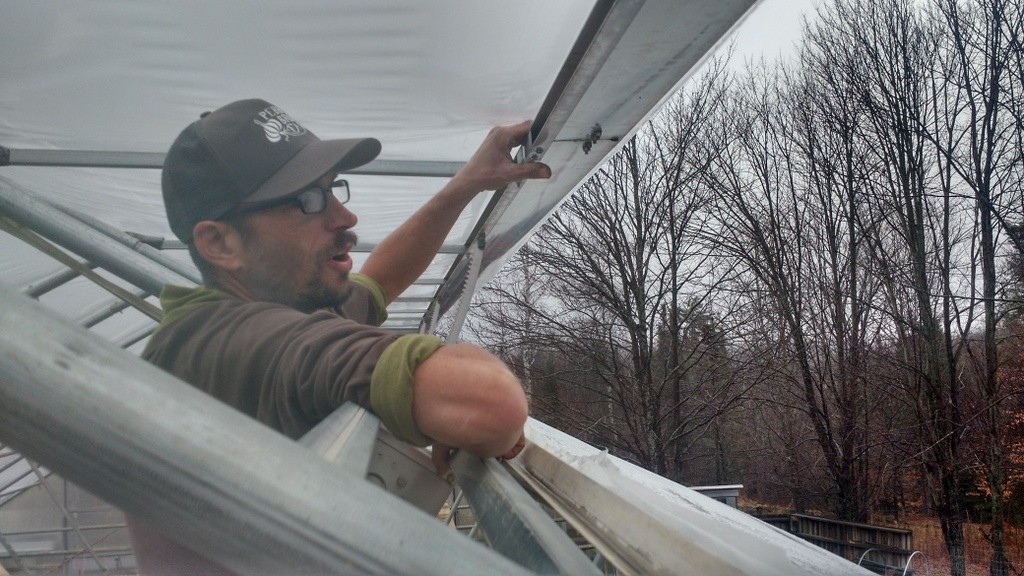 Since this is a ritual that occurs only every 5 years or so the cousins and friends gathered had to put up with our planning and communication glitches which could have made progress rife with discomfort. But both days the groups were full of empathy.
As Thanksgiving week is now upon us, we are grateful not only for these recent swarms of cousin and community support but we are humbled and thankful for the continuing waves of such support.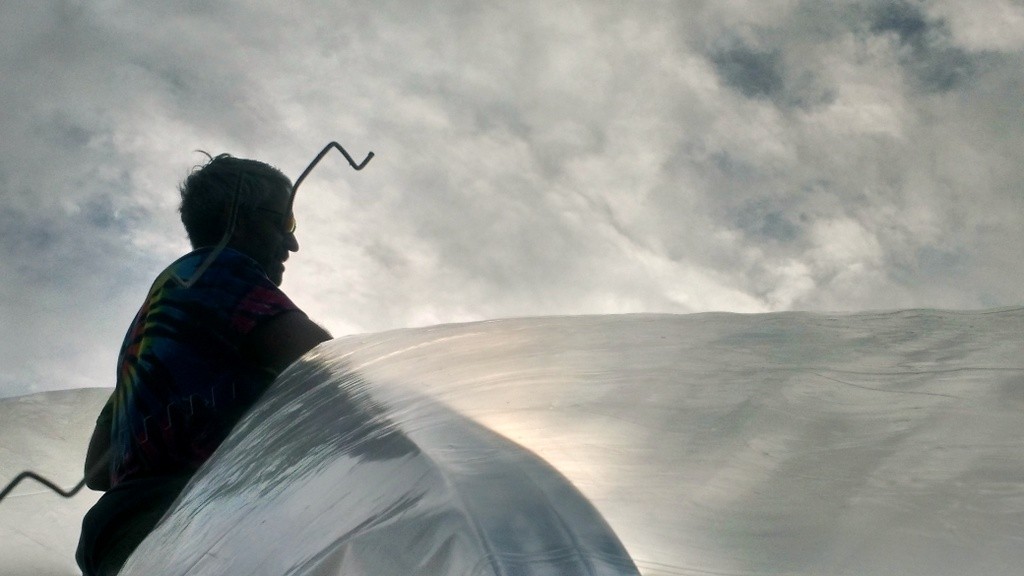 Despite lots of cards being stacked against small farms in our industrialized age, perhaps small farms still have an empathy advantage!
As we all head into our Thanksgiving gatherings perhaps empathy can sit right next to gratitude as our centerpiece because as the wonderful peace-making group the Search for Common Ground asserts
"Emotional connections change everything; rational arguments don't. The experience of being respected – or its opposite: being ignored or humiliated – has a much more powerful influence on people's opinions and behavior than do rational arguments."