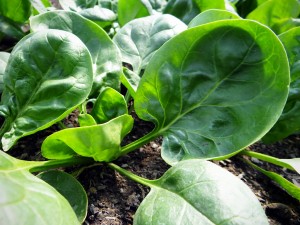 Ok, this week is truly the last with fresh summery veggies and appropriate as there is snow in the forecast for the weekend.  But LOTS of great fall veggies to keep you cozy & warm including pumpkins, butternut, buttercup, red kuri AND delicata squash! And the greens are gorgeous — for salads and cooking.
For those still seeking some of the organic FRESH BABY GINGER  from Last Resort Farm, we have plenty, we have just vacuum sealed it and moved it to the freezer.  So get a bag, put it in your freezer and then take out what you need and grate it frozen or puree it into what you are cooking.   And we are restocked with Field Stone Farm Pizzas!
This week at our Farmstand you can find:
Fresh/Stored Veggies & Herbs
• Arugula
• Asian Salad Greens*
• Beets
• Baby Braising Mix
• Broccoli
• Brussels Sprouts
• Cabbage, Red & Green
• Carrots
• Chard
• Delicata Squash
• Garlic
• Ginger, Baby (frozen)
• Kale*
• Herbs, Pick-Your-Own (Chives, Parsley, Sage, Thyme & Mint)
• Lettuce Salad Greens
• Napa Cabbage
• Onions
• Parsley
• Potatoes
• Pumpkins, Pie (Winter Luxury)
• Salad Turnips  & Storage Radishes
• Spinach
• Summer Squash (Last ones)
• Tomatillos
• Tomatoes! Cherries, slicers & sauce (last ones)
• Green Tomatoes*
• Winter Squash: Butternut, Buttercup & Red Kuri

Meats      
• Bacon (Nitrate Free)
• Beer Brats
• Bones, Pork & Goat
• Maple Breakfast Sausage, links
• Chicken, Roasting
• Chicken, Stewing Hens
• Chorizo Sausage, Links
• Country Style Ribs (Sliced Shoulder Roasts)
• Fat, Pork Leaf
• Fat, Pork Back
• Goat Chops
• Ground Pork
• Ham Roasts & Steaks
• Pork Jowl*
• Leg of Goat Roasts
• Offals – Trotters, hearts, liver, kidneys, necks, etc.
• Pork Chops
• Ribs, Goat
• Ribs, Pork
• Turkey, Whole
• Turkey Breast
• Turkey Drumettes
Pantry & Prepared Foods
• Applesauce – from our organic, heirloom varieties
• Pickled Beets 
• Beet puree
• Bone Broth, Pork and Turkey
• Bread & Butter Pickles, regular & Mus-Tang
• Carrot Sticks, pickled with garlic
• Mexican Pickled Carrots, Taqueria Style
• Dilly Beans
• Jalapeños, pickled
• Lard (Leaf)
• Lemon Pickles
• Pepperoncini
• Pesto, Arugula, Basil & Mizuna
• Roasted Red Pepper Sauce/spread
• Heirloom Tomato Salsa
• Dried Hot Peppers
• Dried Tomatoes
From our Farm Friends    
• Pizza, Field Stone Farm (Eggplant Caponata & Pea Pesto with Mushrooms & Bacon)
• Blueberries, Spotted Dog Farm
• Honey, Brookfield Bees
• Maple Syrup, Brookfield Bees
• BEANS! – King of the Early from Morningstar Meadows Farm
• Cider Syrup, Brookfield Bees
This Week's Member Specials
All of the above is available for members and retail shoppers, but we also offer some specials for our members.  To learn more about our flexible, free Choice Farm Share memberships, see the details on our website.
• Asian Greens, Mizuna
• Kale
• Green Tomatoes
• Pork Jowl (can be used like fresh pork belly)