Sunday, May 4th 1:00pm to 4:00 pm                  Rain or Shine!
Join us to learn more about Green Mountain Girls Farm and how to partake in the farm's fresh food and farm experiences.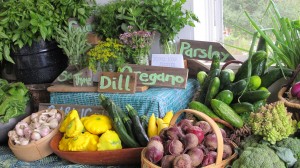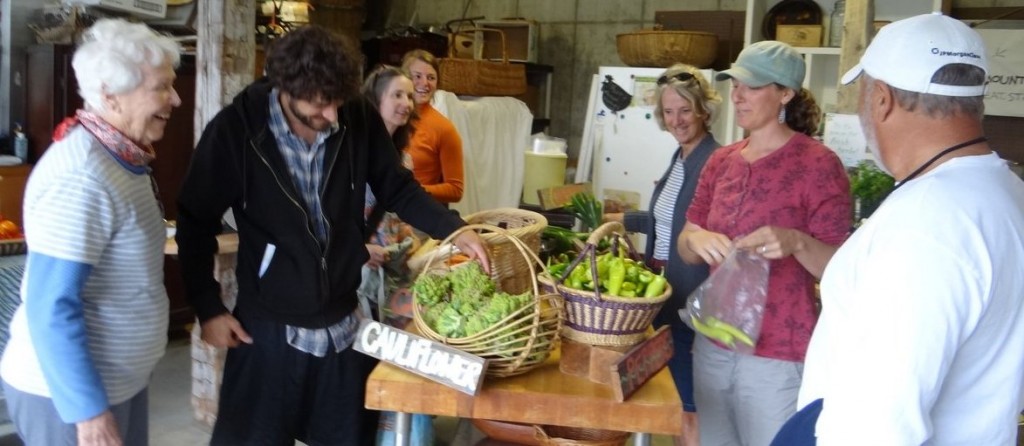 We are participating in NOFA-VT's CSA Open Farm Day  to give folks an easy opportunity to learn more about how we raise our vegetables, eggs, milk and meats and your options to purchase them through farmshares or retail shopping.
Directions to the Farm!        RSVP  to help with our planning.
Join us on Sunday, May 4th for:
Complimentary Farm Tours  1 to 3:30 pm
Meet the animals (including the new goat kids!), see the gardens, and learn about how we are raising healthy (natural and sustainable) and happy (free-range and loved) animals and vegetables. All tours offer the chance to ask questions, enjoy hands-on experience, and see how we raise food for our community.  We will be leading group tours on a rolling basis all afternoon.  Check in at the Farmstand when you arrive at the farm.
Lattes on the Hoof  2-3 pm
Enjoy some coffee or tea with warm, foamed milk, direct from our goats. Meet the goats, have milk foamed into your mug and then stroll the farm while you enjoy your latte.  $5/person, complimentary for Farmshare Members and new sign-ups.
Get a Taste of the Farm 1-4 pm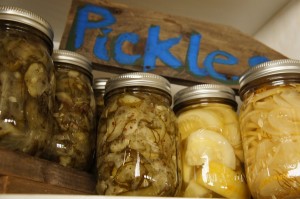 Sample some of the products grown and produced by Green Mountain Girls Farm that are part of our Farmshare offers and available for retail purchase at our farmstand, including pickles and our line of Farm Fresh Hot Sauces.
Prepared Foods Available for Take-Out or Snacking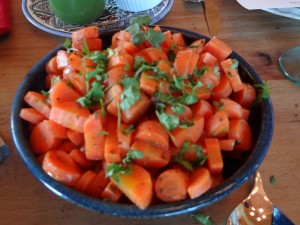 Farm Fresh afternoon snacks as well as dishes you can take home for supper will be available for purchase at the farmstand.  Options will likely include, Barbecue Pork and/or goat sandwiches, turkey salad, hard boiled eggs, merinques and red velvet brownies all made from our pasture raised and organically managed meats and vegetables.
Shop the Farmstand: All Day!
Pick up all sorts of veggies, meats, canned goods, sweets and farm fresh pizzas from our farm and other members of the Floating Bridge Food and Farms Cooperative.  See the list of what is currently on sale at the farmstand. 
Learn about our Shopping Options
Farmers will be on hand to explain Green Mountain Girls Farmshare offers and answer questions as well as to orient folks to the farmstand for retail shopping.  Our Farmstand is open for self-serve shopping daily 7 am to 7 pm.
We offer three easy, flexible ways to shop from the farm:
Omnivore Farmshare
Our Farmshare is a year-round, free-choice system, from what is available each week you choose what vegetables, eggs, milk and meat to to take home. The Omnivore Share is priced PER PERSON in each household because it is a free-choice format. You take home what you will eat at a flat rate of $200/month per adult and $100/month per child 10-15 in the household, no charge for 1 child ( 9 and under) per adult in the household. Every person in the household must be a member.
Omnivore Share members can pick-up their food in any number of visits. Most people shop weekly on Thursdays when we target our harvest, but depending on your lifestyle you can shop more or less often. Our experience is that for most Omnivore Share members what they take home on average results in about a 15-20% discount on our retail prices. While it is free choice, we ask that you are mindful of the overall monthly price. We have priced the share to assume several cuts of pasture-raised meat each week, but not a different cut of organic, pasture-raised meat each day of the week.
Farmstand Membership
Farmstand members commit to spending at least $100 each month of the year in exchange for a 10% discount on our retail prices. For your regular commitment, through the seasons, we offer you a discount. Farmstand members also follow a free-choice format, but instead of a flat rate, their account is charged for each item they choose.
Retail Shopping
The Farmstand is open DAILY  7 am to 7 pm (except Thursdays)  for self-service retail shopping.  Our on-farm store offers pasture-raised, sustainably managed pork, chicken, turkey and goat meat, vegetables, pickles, tomatoes and other canned goods, eggs and goat milk for sale.
Thursday evenings from 4pm to 7pm, the farm stand is open, staffed and fully stocked, it is the best time for first time shoppers.
 For more details see our Farmshare Member Policies  and information sheet
Directions to the Farm are on our website.