The tomatoes are here and so is more bacon and ground goat – oh happy day!
This week at the farmstand you can find: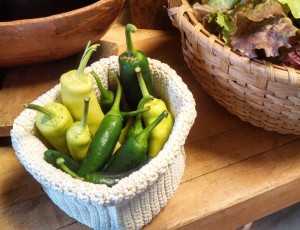 Fresh/Stored Veggies
Beans
Baby Beets with Greens
Carrots
Chard
Cilantro
Cucumbers
Eggplant
Fennel
Garlic Scapes
Kale
Onions, bunch
Peas (Snap)
Peppers
Pesto, Parsley (frz)
Radishes
Shallots
Summer Squash
Frozen Tomatoes
Meats
Bacon
Breakfast Sausage, bulk
Beer Brats
Bones, Pork & Goat
Chicken, Roasting
Chicken, Stewing
Chorizo
Fat, Pork Back
Ground Goat
Smoked Ham Hocks
Offals
Pork Roasts
Sirloin Pork Chops
Spare Ribs, Pork
Veggies in the Pantry
Curried Green Tomato Pickles
Giardinara
Lemon Pickles
Canned Tomatoes
Tomato Paste
Tomato Puree
Tomato Sauce
Tomatillos, Canned
Salsa, Red
Dried Tomatoes
Dried Cayenne Peppers
From our Partners in the Floating Bridge Food & Farms Coop & Neighbors
Spotted Dog Farm's Maple Syrup*
Fat Toad Farm's Caramel*
Brookfield Bees Honey*
Most will be available throughout the week.
Items with a star* are not included in the Omnivore Share.