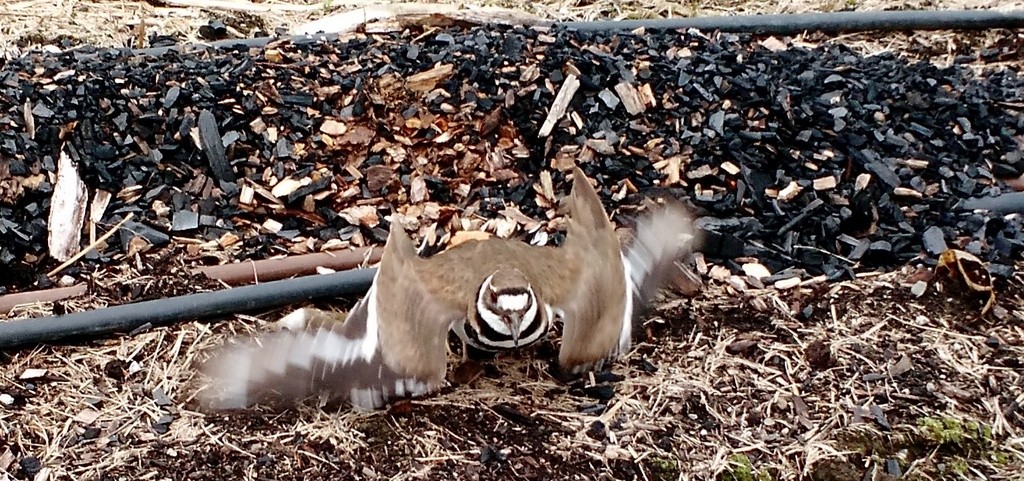 Our ecological approach to farming has its benefits and its drawbacks.  This week we found some of both.  Happily our farm seems to be great habitat for birds and with Spring migration, we are seeing the return of many.
Unfortunately, one of the pairs of kildeer chose a nesting spot right where the onions want to be transplanted, in almost the same spot as our first production year. (Note a lot has changed, no more tractoring at dusk at solstice and much less soil disturbance overall!)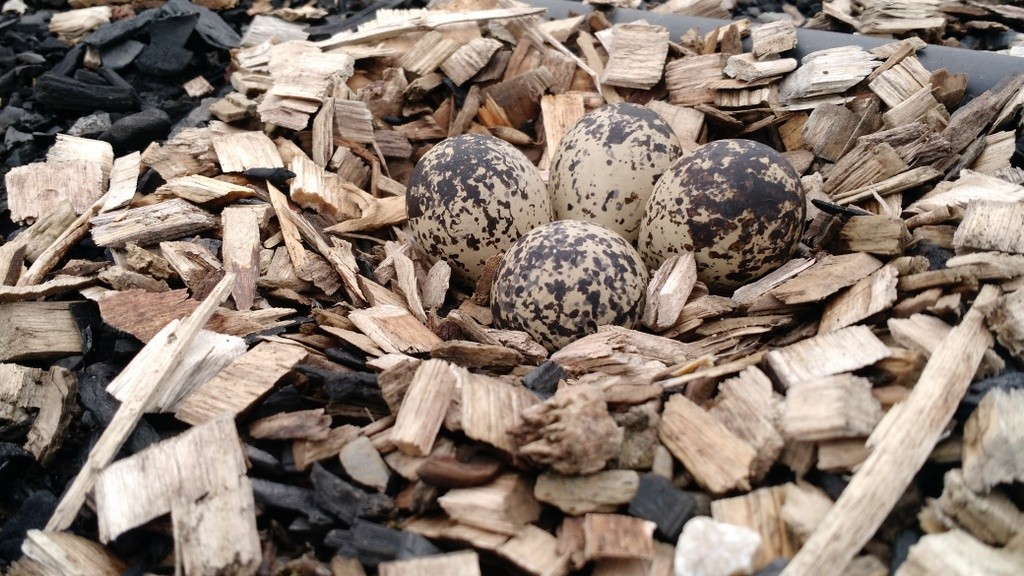 Not even in the path where we'll have to dance around them, but smack in the middle of a row that would like to have its biochar incorporated (to feed & house our friendly soil microbes) and where we'd like to run the paper pot transplanter with the onions & shallot seedlings if the rain and snow will ever stop.
Perhaps if we'd had some drier weather earlier, they would have chosen a different spot as we'd have been in those fields.  But alas, the eggs are gorgeous, their distraction displays quite amazing, the chicks will be adorable running around and we just have to dance with them.