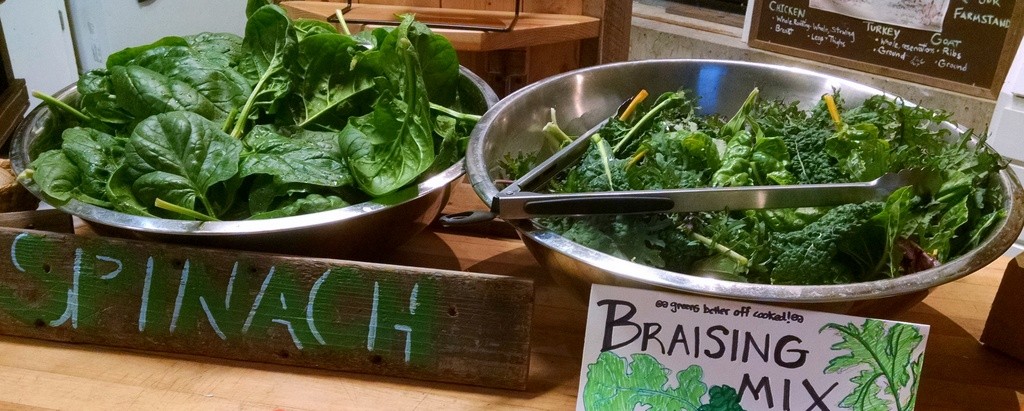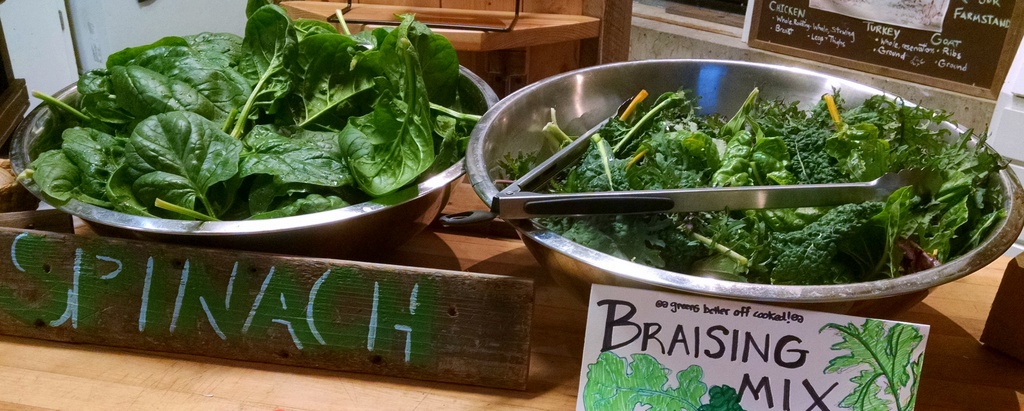 Sometimes (OK, often), December and the holidays appear out of nowhere.  Wasn't it just early fall so recently, yet now it feels like winter has really set in and is here for keeps.  So it is this week.

Snow covers the landscape, showing us just whites and browns everywhere and with deep cold temps in the forecast, we are thankful for the snow cover we have.  Because while the vibrant growing season doesn't seem so long ago, the climate is now decidedly wintry.
So it is a treat for the eyes and stomach to see the deep greens, reds, yellows and purples in the greens in the hoophouses.  The spinach, chard, kale, bok choy, mizuna, tokyo bekana, tatsoi and lettuces are not daunted by the winter at their door and offer all of us the treat of FRESH GREENS despite the cold, snowy landscape.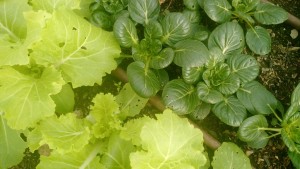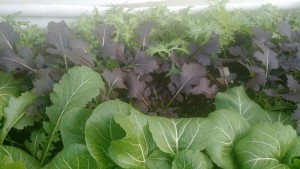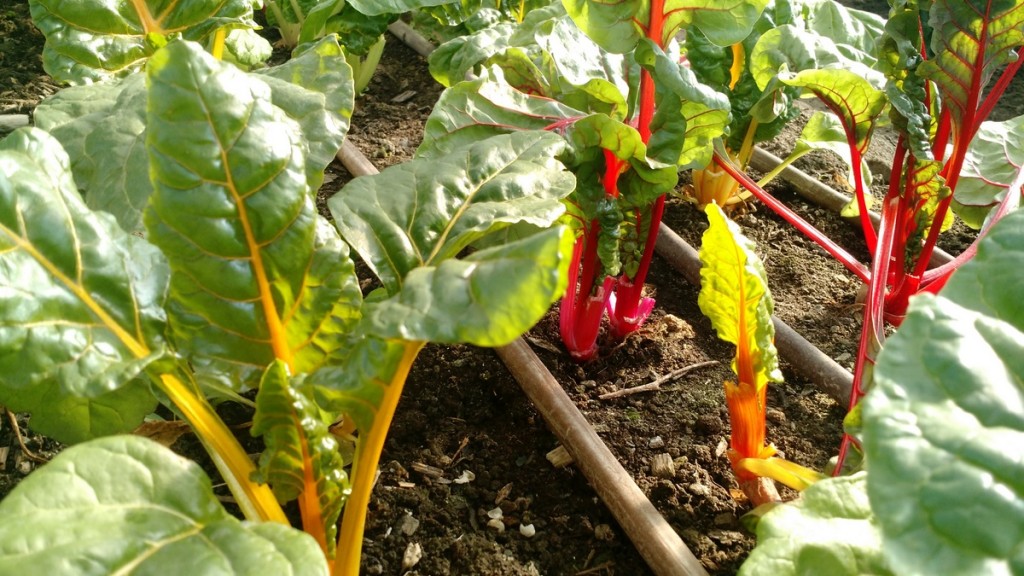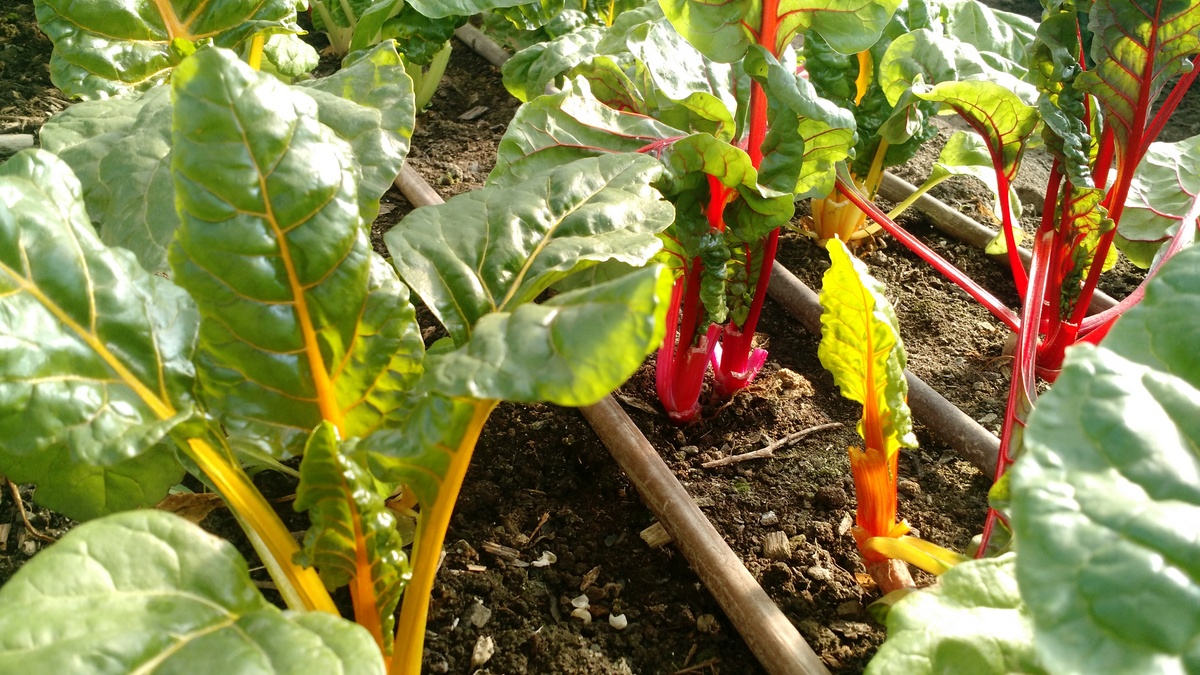 At a conference earlier this week, a fellow Vermont Farmer was relishing in the fresh salad greens being served as she noted it had been some time since hers has finished in the field.  Sometimes I forget what a treat it is to have these fresh greens once snow has settled in around us.  But at that moment, I remembered and noted, "Oh, we are a bit spoiled.  We have thick, lush, delicious greens in the hoophouse right now."  And I could see, feel and taste the healthy vibrancy of the various plants.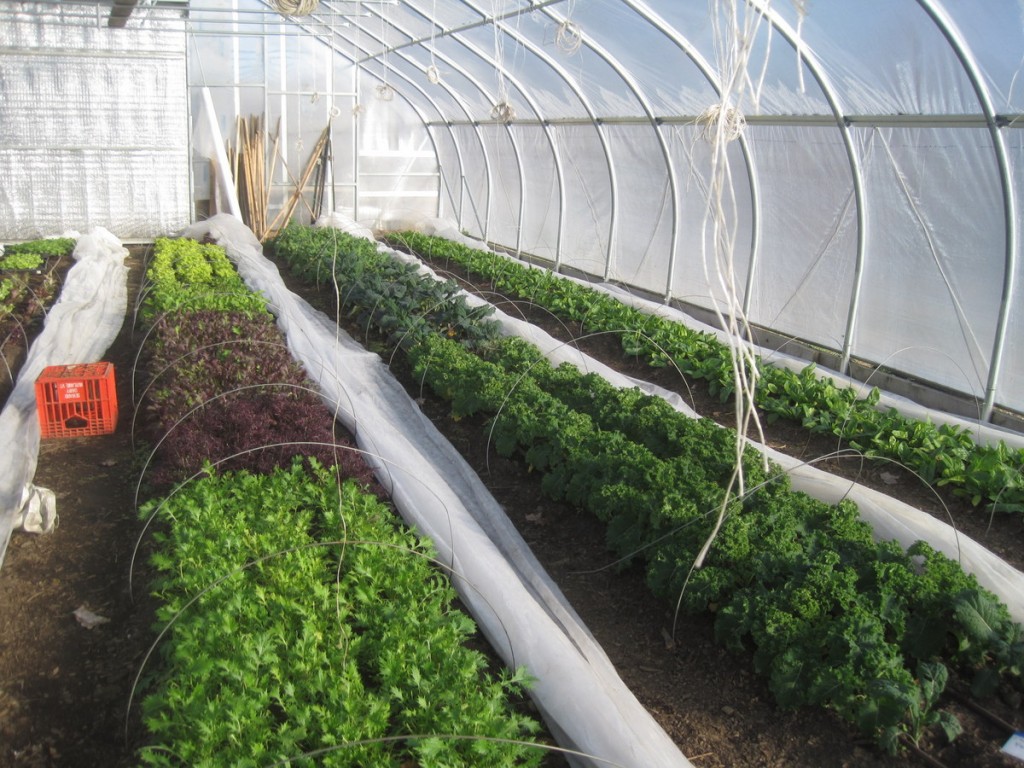 I am deeply thankful for the knowledge sharing, tight hoophouse covers and the team that makes those greens a reality on our farm.  And I pledge to to eat more of them, while they are here, because you never know what winter will bring and how long these great plants can withstand less sun, more snow and the possible thievery from voles!