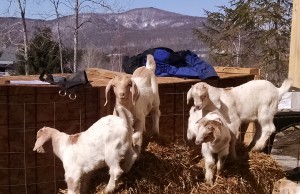 While fellow farmers and folks from Rural Vermont testified at the State House regarding modifications to the Raw Milk bill, we completed mandated heard health tests for TB and brucellosis. The goat kids are thriving, learning to eat hay and browse and tanking up on milk, as evidenced by aggressive growth rates and adorable milk mustaches!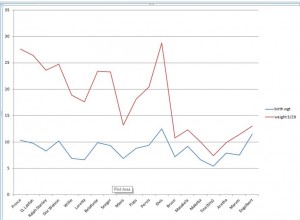 We harvested lots of spinach, transplanted spring salad greens and seeded tomatoes and peppers. All this and the increases in egg laying with the lengthening evening light are evidence of Spring. But this week's 3 inches of snow with temperatures in the teens made it momentarily hard to believe that April is upon us. Still, even with relatively low temps the sun is winning again, melting back quickly the few places where bare ground gives her purchase!
Last Friday was another snowy morning but it didn't damper the excitement of Alaina Pinto as she and her cameraman Steve brought our farm to their Local 22/44 audience. Their morning coverage really captured the hands-on farm experiences we offer and we'd very much appreciate your sharing the Facebook link or this story with anyone you think might be interested in arranging a farm tour, farm experience or farmstay. Or perhaps this applies to YOU!? Come visit, send friends and help us reach the heights of the Spring sun, in our case using agritourism's leverage to make this farm and other hill farms viable again, even while lopsided subsidies continue to undermine that prospect and support industrial agriculture.
As Alaina's story highlights, next week (April 7 and 8), there is an interesting conference on Agritourism in Rutland for anyone interested in learning more about welcoming folks to farms.
Alaina learning to milk & getting a Latte on the Hoof, one of the six segments of her story. See the rest on our site, In the News.

See the rest on their website