Sunday, March 23rd 9 am to Noon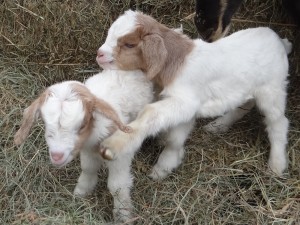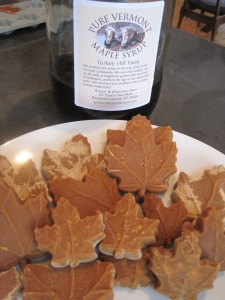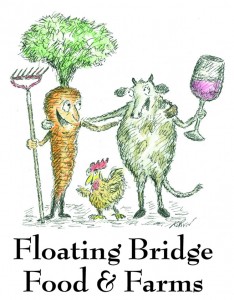 Brunch, Goat Kid Love and Maple Sugar Candy Workshop & Syrup Demos
Join Floating Bridge Food and Farms at our farm for an authentic Sugaring Season Brunch  AND get some goat kid love!
Breakfast/Brunch available from 9 am to Noon
Enjoy a traditional  sweet, sour & savory farm fresh sugaring brunch made with local, pasture-raised ham, eggs, dilly beans, pickles and Field Stone Farm's homemade doughnuts and maple syrup all served in our Barn Event Space.
$12 for adults, children 12 and under $5  includes: meal, doughnuts & syrup, coffee & tea and a farm tour!
or just enjoy the goat kid tour with a syrup dipped doughnut  and coffee for $5/person
Meet the Goat Kids: 9 am to Noon
Included with your Breakfast, Syrup dipped Doughnut or Maple Sugar Candy workshop is a farm tour including time to enjoy the bouncy and newborn goat kids.
They will be accepting visitors on Sunday, March 23rd from 9 am to Noon.
Learn to make Maple Sugar Candy & Sugar on Snow: 11 am  – Noon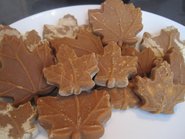 Marda Donner from Brookfield Bees will teach us to transform local syrup into melt-in-your-mouth deliciousness – both the amazing maple sugar candy as well as your own home-made sugar on snow!  Do you love maple treats and want to be able to make them at home?  Here is the opportunity to learn how.
Class is $15/person or $25/family includes hands-on tutorial going from syrup to candy and sugar on snow and definitely includes samples!
Register for the class at: coop@floatingbridgefoodandfarms.com  Walk-ins welcome on a space available basis.

Fancy, Amber, Grade B…Which is your favorite?
Demos at 9:30 am and 10:30 am
Join Chandra Blackmer of Field Stone Farm to learn how sugar makers determine the various grades of syrup at 9:30 and 10:30 am.
Shop at the Farmstand – All day
Pick up all sorts of veggies, meats, canned goods, sweets and farm fresh pizzas from our farm and other members of the Floating Bridge Food and Farms Cooperative.
Make it a Weekend Get-Away!
Come for a Farmstay at the Farmhouse Inn or Barn Guesthouse
RSVP to guarantee a spot for brunch or the workshop and to help with our planning.  And bring your snowshoes if you'd like a snowy walk through the pastures and woods.
RSVP is not required, but requested for most events.