The Veg and Berry Listserve feeds us reports from around the state about a cloudier and cooler March. Blogs from these hills echo the Eye on the Sky boys' observations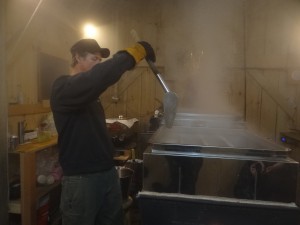 about the mid-winter feel of this April week. Thus our Spring starts have needed a bit more time than usual. Andrew has rolled with the delays.
Sugarmakers in some parts have had their run, others have just assumed the wait posture after lots of hurrying up last week when sap flowed with furry. Amidst that run Laura, Lauren and Mari had the privilege of sharing a steamy evening with Gregg out at Spotted Dog Farm. Unskilled as we are, it was nice to be able to at least bring a picnic supper, fill the fire under the arch a few times, replenish the wood supply and fill a speck of the quiet which abounds since the loss of Gregg's wife Terry this winter.
Gregg has a professorial lean and we left with nuanced understanding of the boiling process and how to keep a sugarbush thriving, impressed with his stealth design of the sugar shack and its solar powered energy efficient lights, and with greater respect than ever before for barometric pressure.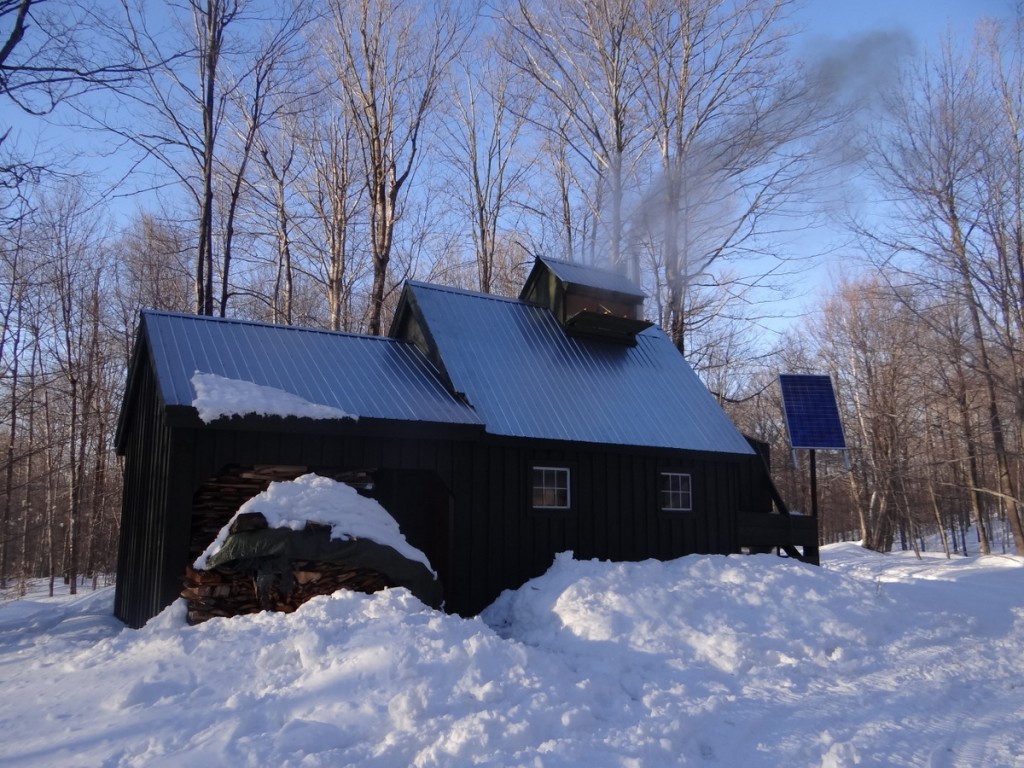 That night the sugarbush cast clear shadows, the moonlight bright enough for reading. Gregg stood with the Spotted Dog Farm homestead behind him. He seems strong and resilient like the maples themselves.
Every so often our mid career switch to farming makes us feel tapped out. Our night in the sugar shack was like a trip to a spa, filling our wells with inspiration brought on by the marvelous process of sugaring, the ingenious yet simple design of the associated infrastructure and processes and the saint like patience of the people who get it done!
What a gift that shared participation in the Floating Bridge Food and Farm Cooperative knits us closer together as producers and as a community. Spotted Dog Farm maple Syrup, along with their frozen blueberries will be on sale in our farmstand along with sweet products of other neighboring operations! Don't worry, there is also plenty of fresh spinach to absolve you of sweet sins.