How can you live for more than four decades and still be shocked at the range of shades of green?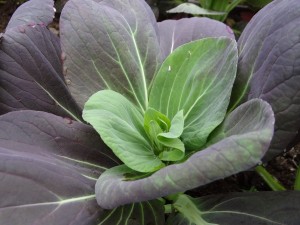 Goats are grazing and browsing them, they festoon the farmstand, fields and surrounding hills. These shades of green are themselves a feast. When you visit the farm this week (in person if you are lucky enough, online if you take in the farm's ambient intimacy via facebook), take them all in. See if you don't agree with our assessment that the Gap has nothing on us!
So much potential is held in all these fresh leaves and the crop team is doing their best, like our mothers who we honored this week; doting and caring, then strategically hardening off those being tended, exposing the starts strategically to the elements and then, sometimes at just the right time, sometimes when weather dictates, the plants are being set out to thrive in the wide and amazing green world beyond the greenhouse. Your onions dot the new upper terrace garden. Your potatoes are advancing underground in the middle of the main garden beyond the pond. Peppers and heirloom tomatoes and more are just about bursting the seams of the greenhouse and all of them are off to a great start.
But we all know farming isn't all pretty and tidy. One of our piglets died suddenly as a result of an
allergy to an ordinary immunization administered by our caring vet. She had been selected as a future sow due to her excellent conformation and thriving condition.  Routine vet work also produced an ambiguous test result that mandated a follow up from Vermont's State Veterinarian. The bad news was we had to withhold the weekend milk supply while the follow up test was completed.  The good news was our goats are in excellent health and it was just a false alarm.  Our vet and the state vet had seemless coordination and the concern was quickly and professionally resolved making us again grateful for Vermont's raw milk legislation and strong agricultural systems.  These professionals and strong systems help us ensure we indeed deliver delicious, safe, fresh food as declared in our complex bottom line.
We farmers and farm share members were not the only ones who had this up close and personal view of the farm this week. The Northfield Ladies Reading Circle hosted their annual luncheon here, a variety of folks from nearby towns booked and enjoyed guided farm tours and a group from Boston stayed in the barn and enjoyed a customized farm experience scratching their itch of interest in goats and learning to make cheese. Together we are all living the life, changing the food system and noticing even more than ever the greens of life and all the precariousness appertaining thereto.