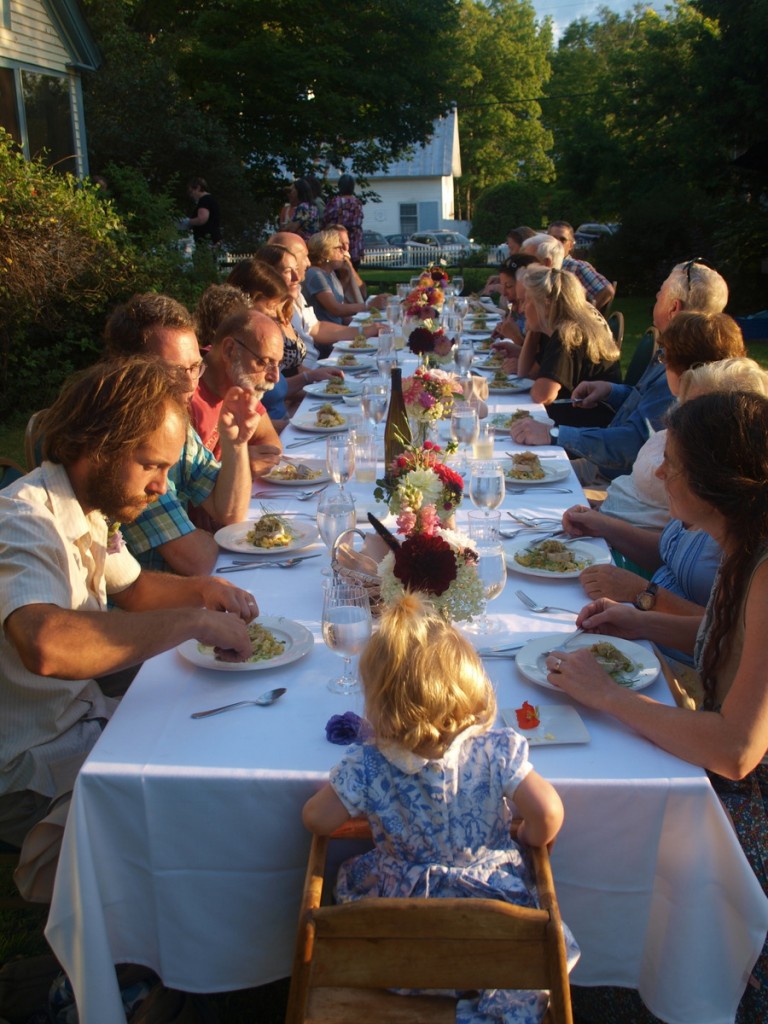 Join our Floating Bridge Food and Farms Cooperative for our annual Farm-to-Table Feast lakeside on the lawn at Ariel's Restaurant.
Picture New England at its best with your friends and family dining at long tables, beautifully set with colorful seasonal flowers, enjoying extraordinary food and delicious wines, the late summer sun setting over the lake.  Join us for this unforgettable evening at Ariel's, in celebration of the local farms of the Floating Bridge Food and Farm Coop.
This year, we will celebrate the Native American companion crops of the three sisters of Corn, Beans and Squash symbolizing friendship and our interdependence. Join us as each course explores this theme with a regional twist.
The five course, plated meal will take you from New England with sweet corn chowder to the southwest for some of Chef Lee's famous Mole to the south for a taste of smoked ham with greens and of course some Indian pudding with delightful fruits for dessert.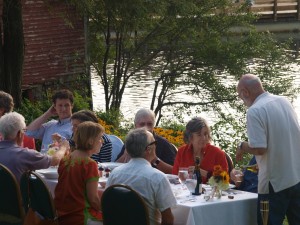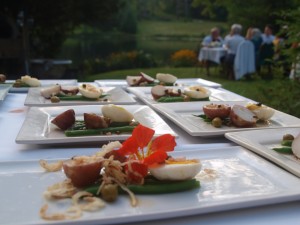 The price of this extravagant evening is $68.00 per person, including food and service.  Dinner will be served at long tables on the lawn overlooking Sunset Lake, weather permitting.  If nature doesn't cooperate, dinner will be served inside.
Wines and a special signature cocktail will be available for purchase during our "meet the farmer" happy hour, and during dinner.
Our farmers will be offering tastes of their products from 5:00-6:00, dinner will start promptly at 6.
We hope you will join us to celebrate the end of summer, the abundance of local products and the beauty of Brookfield!