Farm Tacos & Music in an intimate setting
Farm-to-Table tacos featuring Green Mountain Girls Farm's pasture raised and organically managed meats and veggies.  Enjoy a simple, yet delightful tacos served on LOCAL corn tortillas and then settle in for an evening of Red Tail Ring's amazing music, that is always inspiring, always delightful.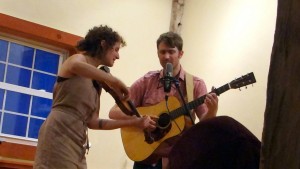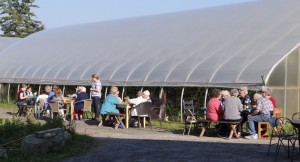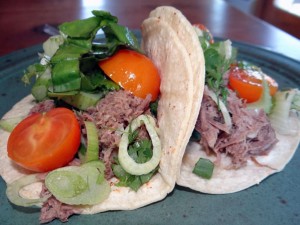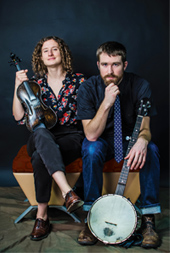 We are THRILLED to have American Roots duo Red Tail Ring, back at the farm to share a raw blend of original compositions and interpretations of old ballads and dance tunes from Appalachia, including music from their new album, Fall Away Blues!

The collaboration blends the loving attention of revivalist fervor with the playful creativity of starting from scratch. Whether rendering a traditional tune or one of their many original compositions, the duo infuses each song with musical imagination, haunting harmonies and instrumental artistry on fiddle, banjo, mandolin, jawharp, and plain-old foot stomping.
Want to check out some Red Tail Ring now….listen and enjoy  a bit of their magic.

Join us for a delightful Monday evening, August 1st!
 Make Reservations for the Supper &/or Concert at Eventbrite.
Details
Food: Monday, August 1st,  5:00 – 6:30 pm served at the Farmstand
Cost: $20/person including tax for adults; $10/person including tax for kids
It will be a simple Taco & Salad meal that includes Farm Fresh, localvore tacos, salad, dessert & iced tea. Featuring our pasture-raised pork slow roasted, our salsas, pickles & hot sauces and a few fresh veggie salads & slaws and of course some of Morningstar Meadow Farm's organic black beans in a cilantro-lime dressing, all on All Souls organic, local corn tortillas!
Dinner Reservations are encouraged so we prep enough food! 
Concert: 7:00 pm in the Barn Event Space (923 Loop Road)
Red Tail Ring, the folk duo of Laurel Premo and Michael Beauchamp
$10 (or more) recommended donation at the concert
Reserve your spot for the dinner, concert or both on Eventbrite!
Space for concert is limited to 60 people so reserve your spot!
Bring on the banjo, fiddle, guitar, mandolin and these amazing musicians.

 The Farmstand: Open and Stocked
The farmstand will also be open and stocked with pasture-raised meats, organic veggies, eggs, milk and canned goods before and after the concert. Check the At the Farmstand list the week of the concert to see what is on sale.