"Simply Amazing!"  is the description we often hear about our partnership with Scrag Mountain Music.   Mary Bonhang and Evan Premo and the talented colleagues they assemble for Scrag Mountain Music concerts seem to have a blast playing in our barn.
The musicians say it is because during the farm suppers they begin connecting with you who attend, sharing the meal, watching the livestock, figuring out the key of a certain farm sound! And we in the audience are more enthralled than typical. We ate with the musicians, know them to be mortals—folks who share our penchant for farm fresh food. Connecting is not only a hunger, it is a feast.
Join us to experience it all – dining, music, friends, farm fresh meal and the whole ambiance. 
Make Reservations for the Supper &/or Concert at Eventbrite.
Details
Meal: Farm Sourced Supper
5:30 – 7:00 pm served in the Farmstand
Cost: $20/person plus tax for adults; $10/person plus tax for kids
As always the meal will be dominantly made from our pasture-raised meats and organically managed veggies with a little support from other Vermont Farms and the fewest imported items!
Menu: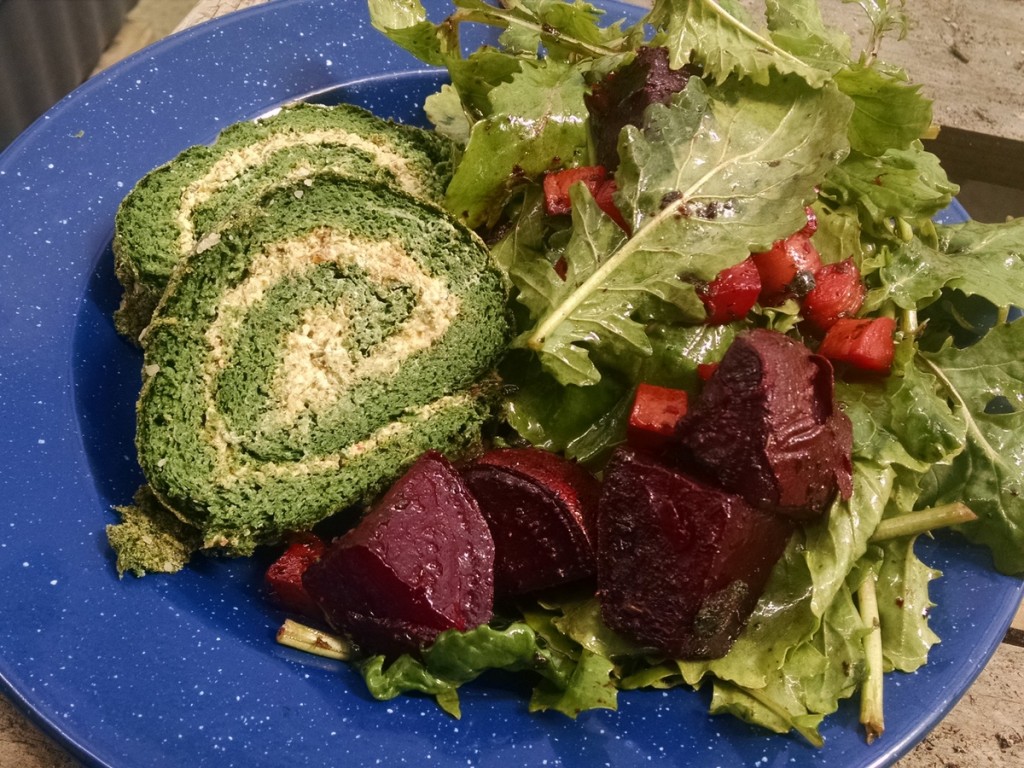 Spinach Roulade
Herbed Turkey Salad
Beets with Ginger
Spring Greens Salad
Blueberry Shortcake
Herbal Tea & Coffee
Supper Reservations are strongly encouraged to ensure we prepare adequate amounts of food.
Concert: Scenes from a Novel
7:30 pm in the Barn Event Space (923 Loop Road)
Scrag Mountain Music will be bringing in talented musicians and have an always awe-inspiring performance in store for us in the intimate setting of our barn.
Music from Hungary is featured in this concert, highlighting the cimbalom, an Eastern-European hammered dulcimer.  Mystical short texts by Rimma Dalos and Lorine Niedecker on love and relationships are set by György Kurtág and Harrison Birtwistle.  Also on the program, Zoltán Kodály's violin/cello duo and Where Everything is Music by Evan Premo.
Concert begins promptly at 7:30 pm in the Barn Event Space. 
Concert Reservations are strongly encouraged as we have limited seating for concert.
 As always Scrag Mountain Music presents these concerts as "Come as you are, Pay what you can" A basket will be passed at intermission.
More details, including audio samples of Scrag's perfomances at: ScragMountainMusic.org
The Farmstand: Let us Pack You a Box
To make it easier to shop at the farm while you are enjoying the farm supper,  you can place an order ahead and we can pack it up and have it ready for you to pick up from the walk-in fridge/freezer after the concert. The farmstand will also be open and stocked with pasture-raised meats, organic veggies, eggs, milk and canned goods before and after the concert. Check the At the Farmstand list the week of the concert to see what is on sale.
Make it a Getaway!
Consider a get-away including a concert on- site. Farmstays are available for  the concert weekend as well as summer dates.   Contact us for details and prices.
For more information on Scrag Mountain Music, see their website
For more information on our farm browse our website and follow us on facebook. 
Green Mountain Girls Farm offers healthy (natural and sustainable) and happy (free range and loved) animals and vegetables as well as authentic farm experiences and farmstays.