Nope, not the gum.  But our hoophouses are once again quite bubblicious, meaning that enough snow, ice and grapple have been freed from the outer plastic to allow the air to flow once again between the 2 layers of plastic and create a protective bubble of air that helps snow slide and not build up.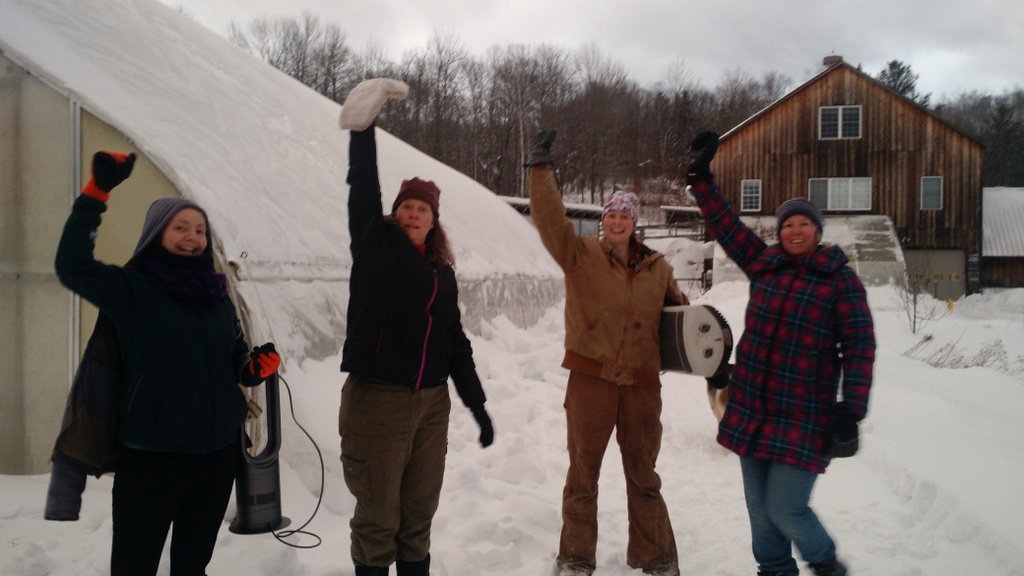 Serious gratitude to those that got their cardio, balance and weight training workouts helping push the snow off the plastic roof.  Yes, Mark & Hannah were laying on their back on planks strapped to the cross bars of the Hoophouse about 14 feet from the ground and pushing with their feet. Darienne and Mari were up there using head & shoulders as they weren't quite tall enough to use the strength of their legs.   All took turns jumping up and down with mops, plastic trays and other tools to push as well.  Did we mention the Farm Cross Fit idea already…..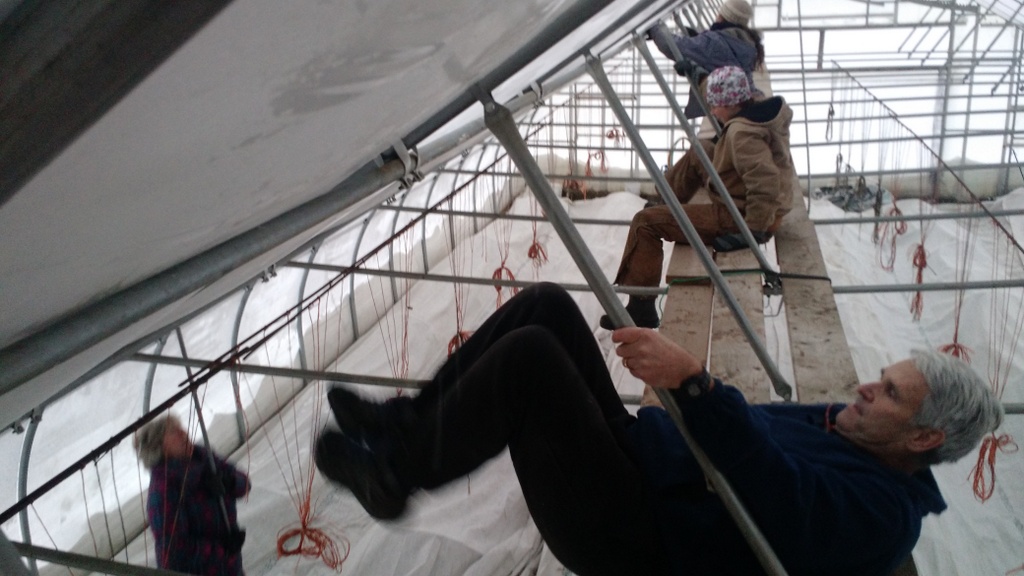 Sometimes farming year-round in Vermont takes your whole team, other awesome farmers (especially taller ones! Yes, that'd be you Hannah!) and your neighbors.  Thanks for giving it your all.
For more on this year's winter challenges in the hoophouse, including a video, see Resolutions.