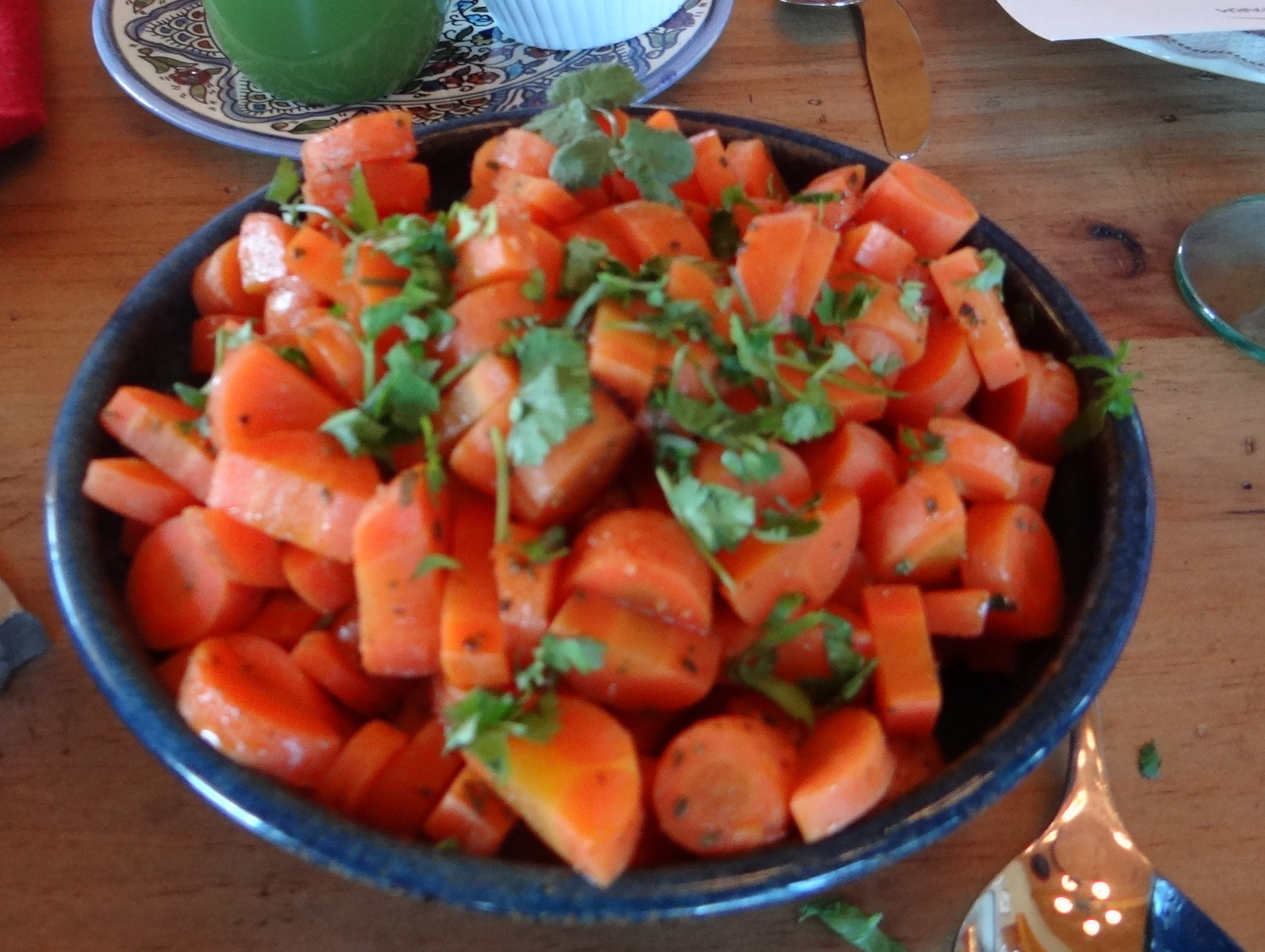 'Tis the season for roots and with the sometimes busy & chaotic nature of the holiday season it is always nice to have a dish that is meant to be served at room temperature.  We first made this dish several years ago as part of a Tapas Farmhouse Lunch we served to a group from Norwich and we've repeated it many times since.
This approach has the carrots not quite pickled, but not quite cooked either, but all delicious!  No wonder these carrots appear on many a bar menu in the Andalusian area of Spain, they are easy, tasty and unique. And served at room temperature, ah so easy!
Ingredients: 
6-7 large carrots (1-2 lbs)
2-4 garlic cloves
1 T dried oregano
2 t cumin
1 t smoked Spanish paprika (hot or sweet)
⅓ c of apple cider vinegar (or substitute another mild vinegar)
Salt to taste
Extra virgin olive oil
Recipe: 
1. Bring about a half gallon of water to a boil with a spoonful of salt.
2. Wash and end the carrots, then add to the boiling water
3. Boil the carrots until they are just tender– do not overcook! Then drain them and cover in cold water to let them cool.
4. Mash the garlic and spices in a mortar and pestle or processor until you have a paste.
5. When the carrots have cooled, cut them into large round slices and put them into your serving bowl or a container that will fit easily in your fridge.
6. Add the garlic paste to the carrots and stir and then add equal parts of vinegar and water until the carrots are covered with liquid.
7. Cover the carrots and allow them to marinate for a minimum of 4 hours in the fridge.
8. Spoon the out of the liquid with a slotted spoon and serve with high quality olive oil and a pinch of salt. Some fresh herbs on top are also nice if the sesason allows.