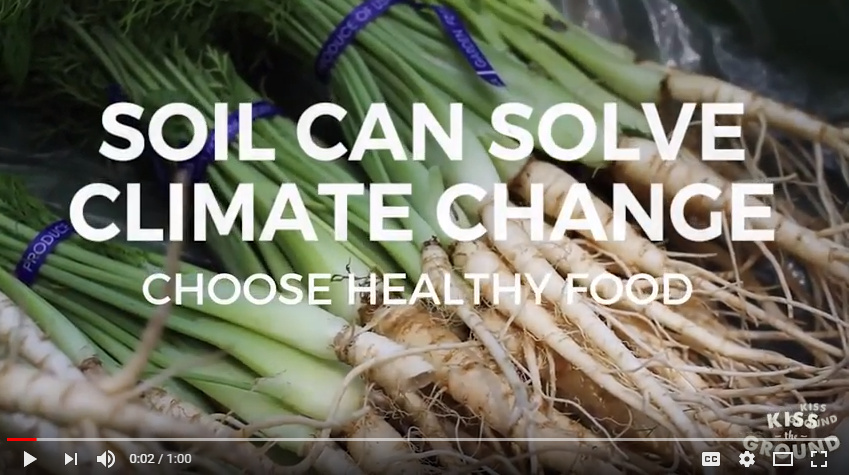 We returned home from the BioNutrient Food Association's Soil and Nutrition Conference spinning with ideas and very optimistic. As if to egg us on, Laura clicked on a NYT op ed by Jacques Leslie entitled Soil Power! The Dirty Way to a Clean Planet. Quoting Dr. Rattan Lal, it read "Putting carbon back in the soil is not only mitigating climate change, but also improving human health, productivity, food security, nutrition, water quality, air quality — everything."
In addition to catching up with regenerative farming friends, we were thrilled to attend sessions by heroes like Elaine Ingham (the soil food web is her gift to science) and many others as well as nutritionists and health practitioners. We learned tons, had breakthroughs about our practices and got inspired. We hope some of the films we were introduced to amplify the possibility of eating and growing clean food.
In the film Secret Ingredients, Dr. David Perlmutter explains how glyphosate, the active ingredient in Roundup – which is sprayed on most GMOs and many other crops – can compromise our microbiome, promote inflammation, and exacerbate numerous health conditions. The film highlights spectacular health recoveries, featuring Kathleen DiChiara, one of our favorite speakers from the conference. Check out the trailer via this link!
This week we also said our goodbyes to our oldest sows Ramona & Amelia, who had come to the end of this phase of their productive life.   These girls allowed us to learn AI (yep, Artificial Insemination) with/on them producing lots of great piglets.  They were supreme champs at the "Go to your bowl" command.  Amelia often going to her bowl, and drooling over it, at feeding time without even being prompted, reminding us how much pigs can learn.
They were pasture stars, raising their piglets to also appreciate pasture, respect the fence and move when called.  They were always receptive of a belly rub and scratch behind the ears and happy to share to share space with the chickens, taking advantage of the hens grooming skills.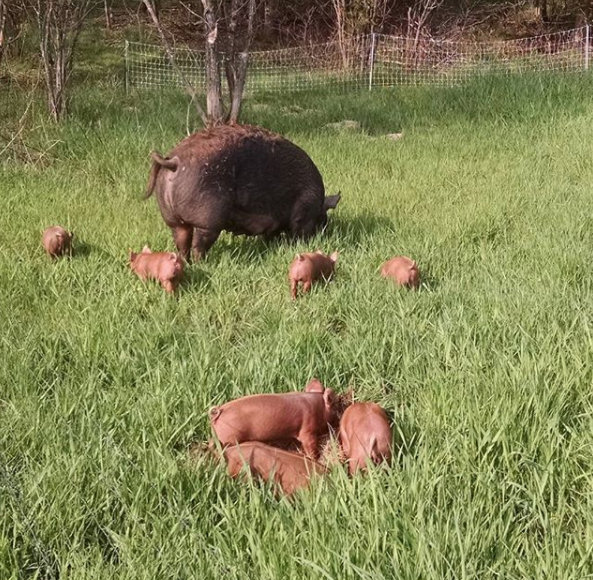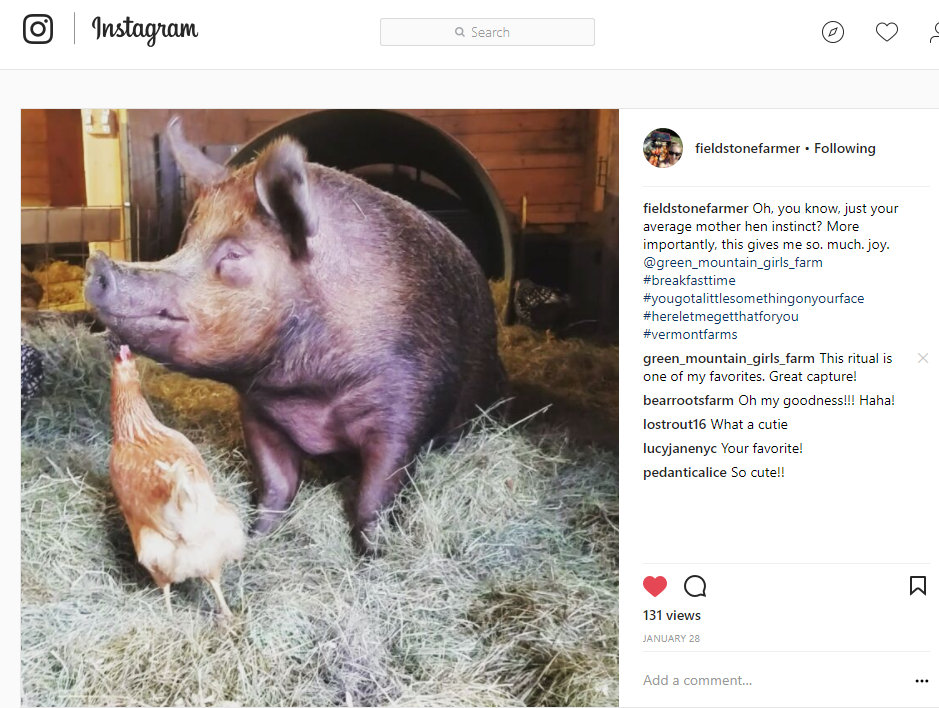 And those eyelashes, such beauties these Tamworth sows.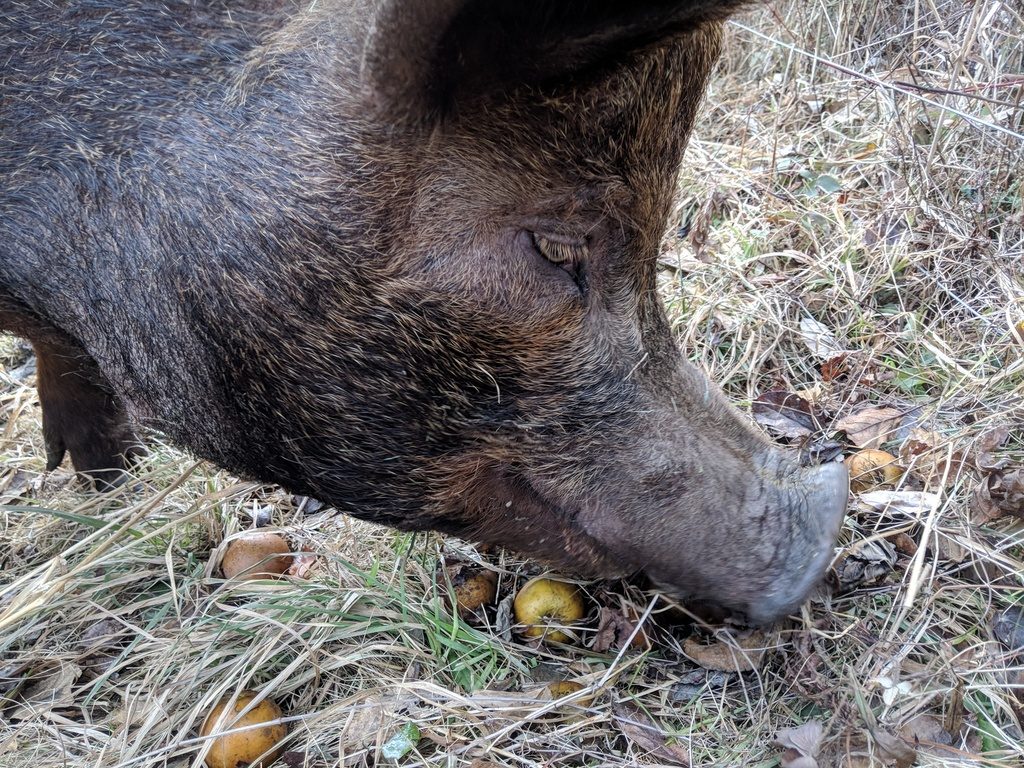 We served them up the last of the russet apples from a tree on the edge of their pasture as a last meal and then like always, they calmly and easily followed us into and then out of the trailer, no worries, just curiosity about what they will find in the next new space, because for five years, moves have always been good.
Goodbyes are never easy, and truly I don't believe they necessarily should be. This is part of knowing your food and how it is raised.  They have been a backbone of the farm for five years, but their offspring will continue in those roles and these pigs, like many before them will provide clean, nutritious food for many.
Five years…that is a lot of moves, feedings, belly rubs, inseminations and piglets…and we thank Ramona Quimby and Amelia Bedelia for it all. And we remember that heartache comes with the love, joy, abundance and deliciousness.
Check out a full gallery of some great Ramona & Amelia moments on our website