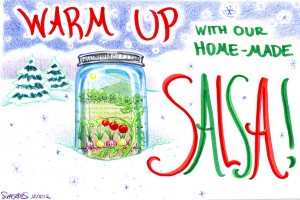 Thanksgiving is coming and it is snowing like it means it here at the farm.
That must mean it is time for a variety of holiday markets and festivities.  While you are planning your holiday shopping and outings here are some to consider and where you can find our pasture-raised meats and organically managed veggies, fruits & herbs for your holiday table and for holiday gifts.  And we will have our farmstand all spruced up with localvore gift ideas from our farm and members of Floating Bridge Food & Farms.
We will have warm bone broth for sipping (and to nourish you ) at almost every venue and we look forward to sharing a cup with you.
Thanksgiving Farmers Market – Sunday, Nov 19th 11am -2pm 
Norwich University Armory, Northfield VT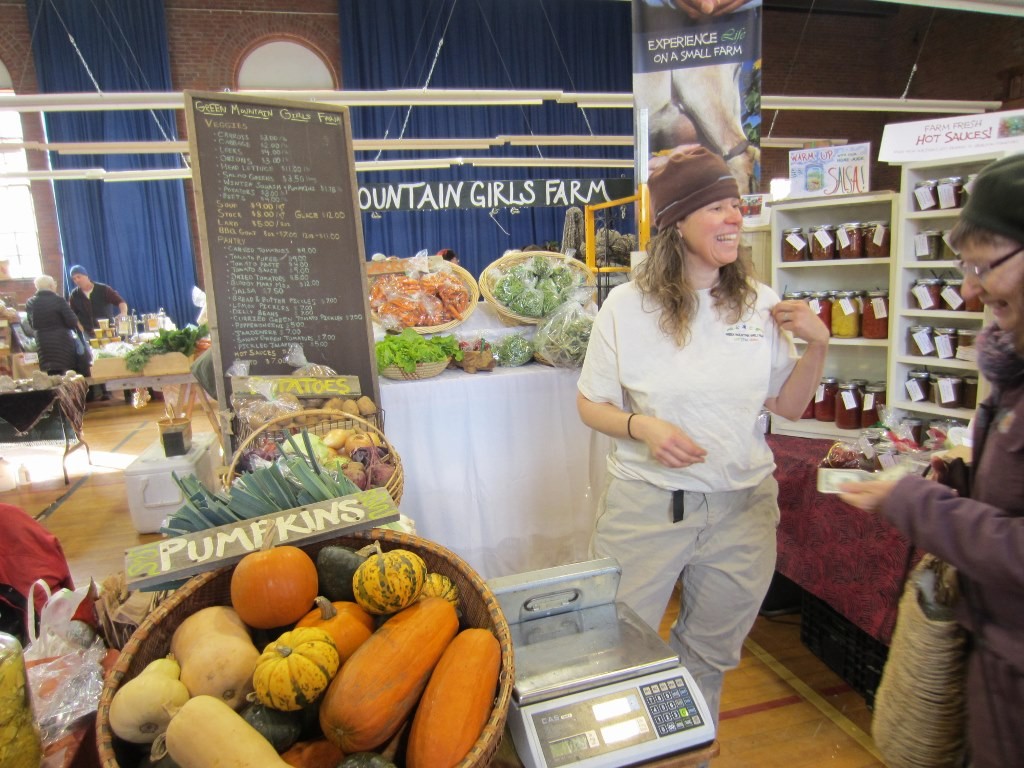 Whether you are hosting or traveling, lots of great treats for the holiday meal as well as around the edges and some nice gifts if you are off to visit others.
Common Spirit Celebration & Tree Lighting: Friday, Dec 1st 3-9 pm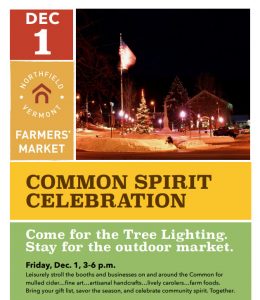 Northfield Common, Route 12 & Depot Square, Northfield, VT
In conjunction with Northfield's annual tree lighting ceremony, the Northfield Farmers Market is hosting the Common Spirit Celebration, an old-fashioned, European-style outdoor Christmas market on the Common on Friday, December 1.  Event runs 3-9 pm, and we'll be there until at least 7 p.m.
Scrag Mountain Music Concert in the Barn & Soup in the Farmstand: Saturday, Dec 2nd 6-9 pm
At the Farm!
It is always a special evening when Scrag Mountain Music has a concert in our Barn event space.  Amazing performances from musicians with incredible talent and passion.  We will have a simple soup supper available in the farmstand (as well as holiday shopping!) before the concert.  Check out details on our website.  And the Farmhouse Inn and Barn Guesthouse are available if you want to make it a Vermont Farm & music get away or stay-cation.
Soup & Holiday Cheer in our Farmstand – Thursdays in December 3-6:30 pm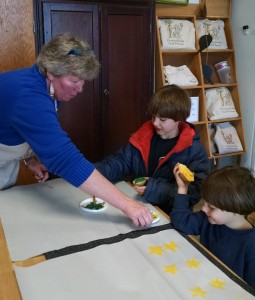 At the Farm!
Join us for a satisfying cup of Farm soup and a festive holiday farmstand. Perfect if you are getting your weekly or holiday meal shopping done and need a bite to eat or a fun activity for the kids. Also Excellent for picking up some satisfyingly local and handcrafted holiday gifts!
December Holiday Farmers Market: Sunday, December 10th 11 am – 2 pm
Special for December, the Market is at: Northfield High School.
We are sure to be stocked with our popular Christmas Sausage as well as localvore gift & holiday meal items along with lots of other great vendors!  We will have gift baskets as well, and you can place a special order for a gift basket.