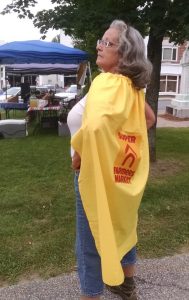 There are a lot of heroes and yep, even, Superheroes in our world.  And this week, we will have some fun with some of them as part of the Northfield Labor Day Parade.  Conveniently, the parade theme is Superheroes.  Well as small, sustainable farmers, that is easy.
Our colleagues in this work are some of our superheroes as despite the demands on their days, they will help in a pinch at any point.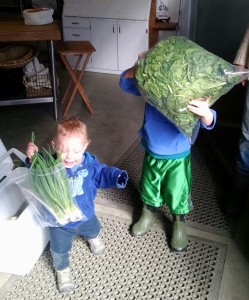 Our farm members and customers are superheroes as cooking from scratch isn't the easy way to move through this world, but it is both a healthy, delicious path and your shopping supports small farms!
Our staff are superheroes as farming on a small, ecologically focused farm isn't the easy or lucrative path, but raising healthy sustainable food is good for the soul.
And we hope that sometimes, perhaps 3 times a day, everyday, all of us small farmers are your superheroes.  SuperFarmers whose super power is to create super healthy food.
Join the vendors and friends of the Northfield Farmers' Market at Monday's Labor Day Parade as we celebrate bringing fresh food to your table.  Or better yet, just continue being Farm Superheroes with your shopping!