This week we took on farm tasks with teams of nearly all ages or at least from 4 to 75!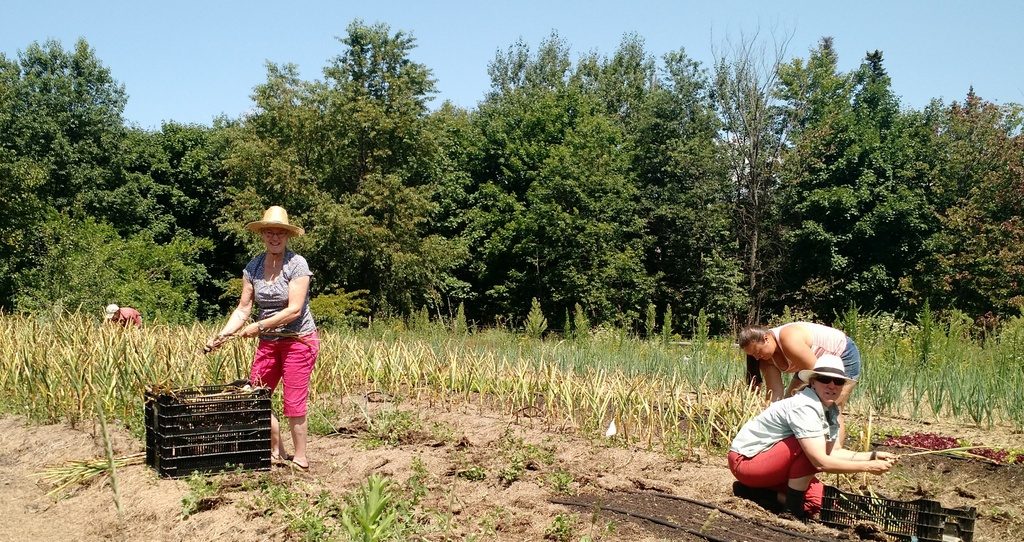 Berry picking with the nimble fingers of youngsters (true more berries were immediately consumed than saved, but the speed was impressive), harvesting garlic with our aunt who has her own tiny ag venture in Connecticut, a rage of farm tasks with Laura's parents (from deliveries to shelter moving to hunting groundhogs) and of course our farm staff, who are here day in and day out.
University of Vermont's Food Systems program published a nice feature about some of those staff and our UVM-Farm connection.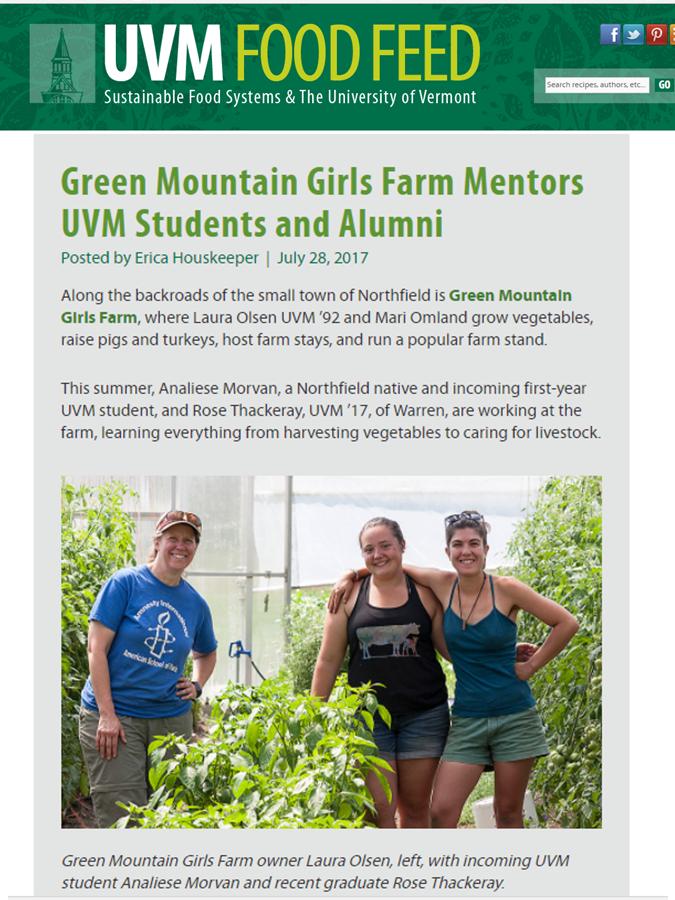 Who knew that many years after graduating, I would be working with so many great UVM alumni and students. Our current team, some of our longstanding staff early on – Tessa, Anna & Lauren, whose contributions are still felt, utilized and remarked upon as well as some linchpin itinerant farmers and picklers!
UVM's commitment to local and sustainable food through their main degree programs, food sourcing, the hospital's amazing work and of course the Extension programs is truly remarkable.
We feel fortunate to have such great partners in the state.  And of course we are grateful to have worked with a range of talented and committed people from UVM and beyond!