Friends and colleagues really do add so much to everyone's life, right?  True here on this farm too.  And we wanted to take a moment to celebrate some of our the farm's newest friends and colleagues, who are making this effort possible.
Rose Thackeray – Newest farmer addition
Rose joins us having just graduated from UVM and has worked at Pine Island Community Farm as well as spent a summer at Maple Wind Farm on their poultry team (Talk about friends helping friends by training future staff!).  She brings passion and an incredibly positive can-do attitude to our team, the rest of whom are starting their 3rd field season!  And she already has added a new farm activity, flower crowns…we'll work on making them edible too.
Wild Roots Restaurant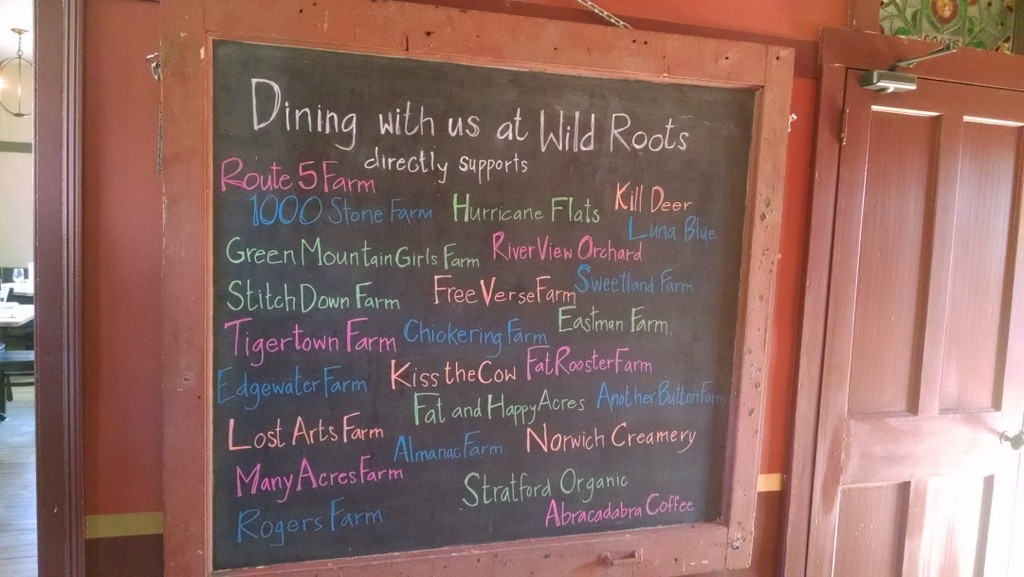 Josh & Jayne, the owners, and Peter the chef are all DEEPLY committed to supporting local farms, food, and craft.  They have launched Wild Roots Restaurant in Royalton (just off I-89, in the gorgeous old brick coach stop building.) where they are designing their entire menu around what is locally available.  Jayne noted, " We really want to use the restaurant as a platform to show off what farmers do best."
It has been a treat to get to know this ambitious, caring trio and we are thrilled to be boxing up a variety of our veggies, flowers, herbs and meats and putting them in their hands for transformation.  Peter is definitely bringing the Nose-to-Tail approach to veggies as well!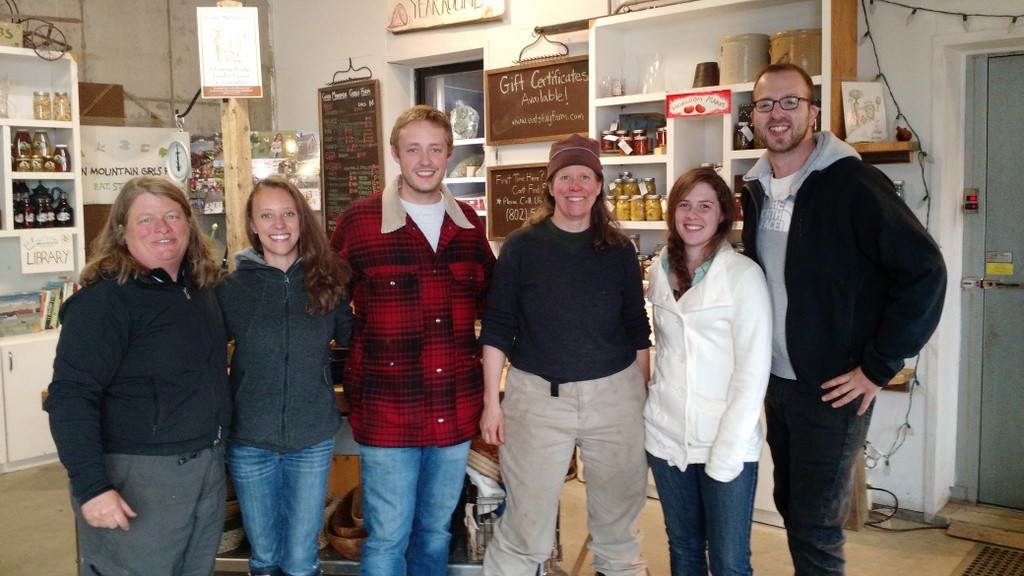 Peter noted in a conversation recently that everything with the exception of olive oil, some vinegar (but only some thanks to our friends at Artesano) and some spices are produced within 100 miles of the restaurant.  That commitment extends to their cocktails and even dishes, as they are working with our members Two Potters, to created dishes for the restaurant!  Not easy, but we are so deeply grateful and inspired by their focus, care and commitment.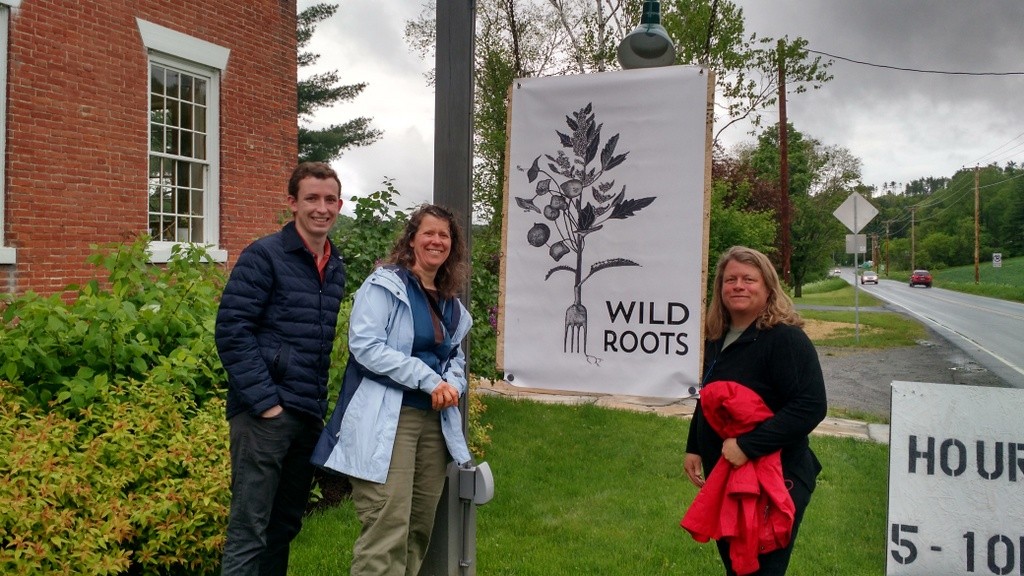 To top it off…the food and atmosphere are fantastic. But don't take my word for it — go eat there and don't miss the Farm Share dish!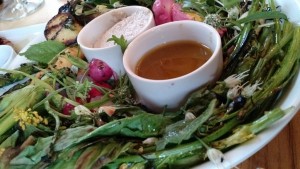 Northfield Farmers Market Shoppers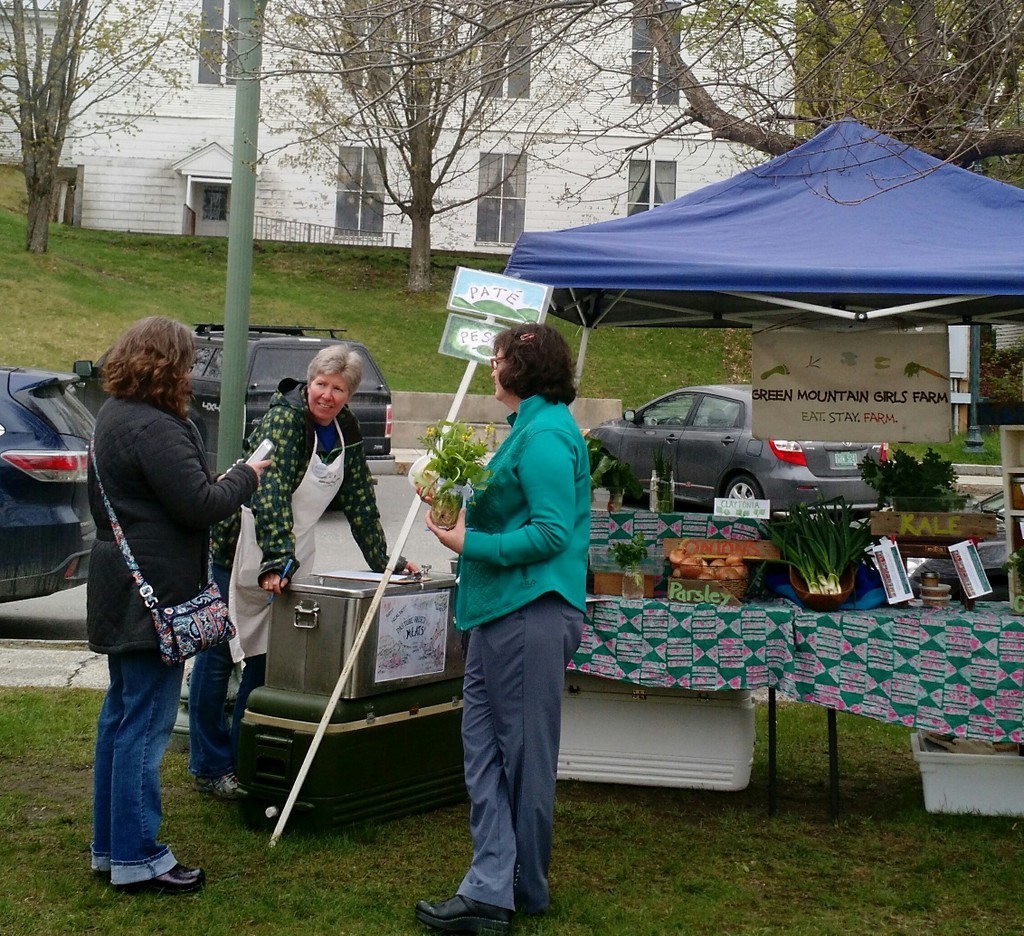 It has been a few years since we vended at the Northfield Summer market and since it launched for the season in mid-May we have met so many fantastic folks, many new to Northfield. We are super grateful to all of the market shoppers, new ones as well as long-time shoppers.  Without you, we can't have a market.  So thanks for coming out on Tuesday afternoons, rain or shine!