An extended family favorite.  Mari's mom, Connie, used to make this and then after she died, a local Rutland baker (and institution) Baba à Louis started making it and now Ruth, Erling's partner, is a reliable source for this early summer quick bread.  Now that Rhubarb is thriving on the farm, I guess it is time for us to starting making it!  And I think a little cinnamon or cardamom might be nice in this….
And for a great primer on Rhubarb including many more recipe ideas, check out Pioneer Woman's missive, Rhubarb 101.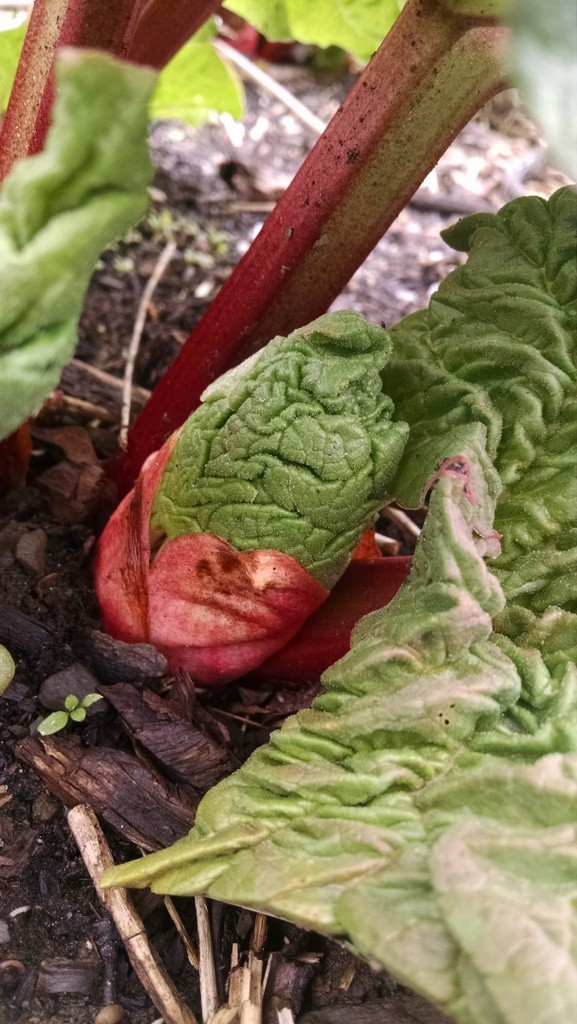 Ingredients
1-1.5 cups brown sugar
2/3 cup liquid shortening (sounds like a great spot for melted lard! or butter..or perhaps some sunflower oil)
1 egg
1 cup buttermilk
1 teaspoon vanilla
1 teaspoon salt
1 teaspoon baking soda
2.5 cups flour
1.5 -2 cups raw diced rhubarb
1/2 cups nuts (optional)
Topping Ingredients
1/2 cup sugar
1 Tablespoon butter, softened not melted
Directions
"Stir together in order." (Love the shorthand!)  I believe Connie means:
Combine sugar & fat;  blend in egg, milk and vanilla.  Mix in dry ingredients and then stir in diced rhubarb and nuts if using.
Pour into bread pans (3 medium).
Mix topping ingredients by hand and crumble on top.
Bake at 350 degrees for 40-50 minutes