Parents Magazine chose to profile us in their piece on great Farm Stays in each state.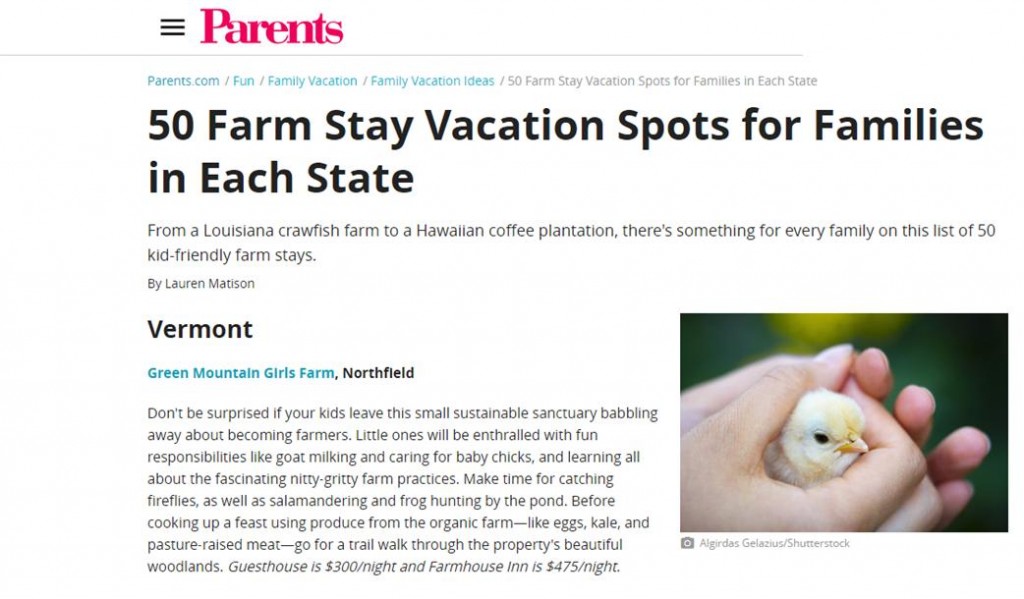 In truth, we are a great farmstay whether you have kids or not, though we love the multi-generational farmstays.
Check out info on our Barn Guesthouse and Farmhouse Inn and consider a farmstay in any season.
FOUR generations of this family worked in a 3 day farmstay while they were in Vermont for a Norwich Graduation!