March is Women's History Month and Vermont's Agency of Agriculture took the opportunity to recognize all of the large number of women farmers in our state…including us!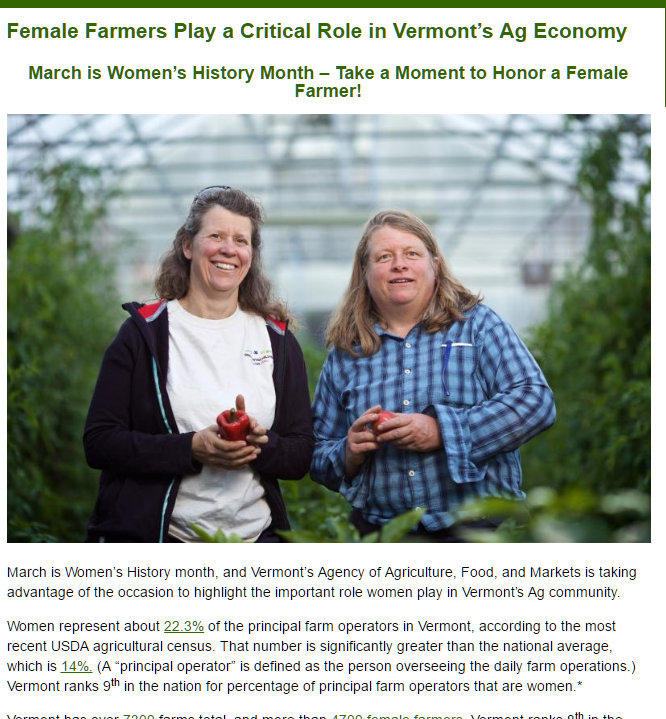 Almost a quarter of Vermont's farm owners/managers are women, notably more than the national average. Vermont's Secretary of Agriculture, Anson Tebbetts said, "Women play a critical role as business owners, vets, Ag service providers, leaders of our statewide ag organizations, and as members of farm families. We are grateful for all they do!"
We too are grateful for all of the women in Vermont' Agriculture community that have been and continue to be mentors and advisors along the way and of course for the great women who have worked as farmers along with us.
It was great to be featured with one of those mentors, Christa Alexander from Jericho Settlers Farm, in today's news story in Vermont Business Magazine.  Christa and Mark patiently answered questions and let us work with them on their farm our first season, offering invaluable insight and advice.