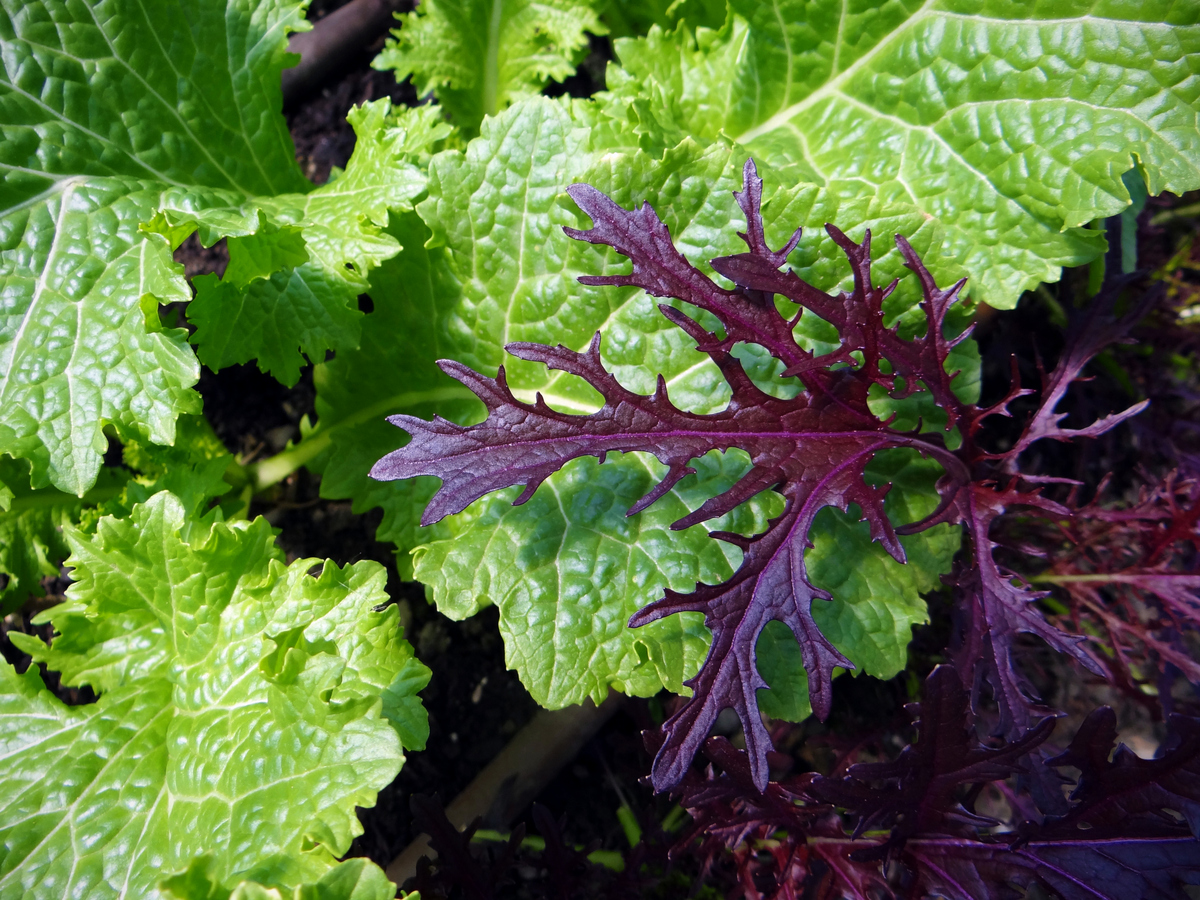 Here we are at March and uncertain if it is still winter or the beginning of Spring…but we'll roll with it.  We do know that there are LOTS of greens this week, the warm, sunny days did bring that.  Enjoy the range of tender greens as well as all of the great frozen and stored treats!
This week at our Farmstand you can find:
• Eggs
Fresh/Stored Veggies & Herbs

• Arugula
• Beets
• Bok Choy, Frozen & a bit fresh
• Broccoli, Frozen
• Cabbage, Red & Green
• Carrots
• Chard, Frozen
• Delicata Squash*
• Garlic, frozen
• Ginger, Baby (frozen)
• Kale, Frozen & Fresh
• Onions
• Potatoes
• Radishes, limited
• Salad Mixes
• Scallions (limited)
• Spinach, Fresh
• Stir Fry/Braising Greens
• Tomatoes, Frozen
• Winter Squash: Buttercup & Carnival Acorn*

Meats      

• Bacon, Maple Smoked
• Beer Brats
• Bones, Pork & Goat
• Chicken, Roasting
• Chicken, Stewing Hens
• Chorizo
• Country Style Ribs (Sliced Shoulder Roasts)
• Fat, Pork Leaf
• Fat, Pork Back
• Goat Shoulder Chops* (good for stew)
• Ground Pork
• Ham Hock Ends
• Ham Roasts & Steaks
• Italian Pork Sausage, bulk
• Pork Jowl
• Kielbasa, unsmoked
• Leg of Goat Roasts
• Loin Roasts, Goat (small)
• Offals – Trotters, hearts, liver, kidneys, necks, etc.
• Pork Chops
• Ribs/Rack, Goat*
• Ribs, Pork
• Shanks, Goat
• Turkey, Whole
• Turkey Drumettes & Drumsticks
• Turkey Thighs
• Turkey Wings
Pantry & Prepared Foods
• Beet puree
• Heirloom Tomato Bloody Mary Mix
• Bone Broth, Chicken, Pork and Turkey
• Bread & Butter Squash Pickles
• Mexican Pickled Carrots, Taqueria Style
• Dilly Beans
• Lard (Leaf & Regular)
• Lemon Pickles
• Pâté, Chicken & Turkey Sage
• Pepperoncini
• Pesto, Arugula, Basil & Garlicky Kale
• Asian Style Plum Sauce
• Heirloom Tomato Salsa
• Tomolives (pickled green cherry tomatoes)
• Dried Hot Peppers
• Dried Tomatoes
From our Farm Friends    
• Pizza from Field Stone Farm:  Eggplant Caponata (v); Southwestern (v) & Southwestern with Chorizo
• Honey, Brookfield Bees
• Maple Syrup, Brookfield Bees
• BEANS! – King of the Early from Morningstar Meadows Farm
• Cider Syrup, Brookfield Bees
This Week's Member Special
All of the above is available for members and retail shoppers, but we also offer some specials for our members.  To learn more about our flexible, free Choice Farm Share memberships, see the details on our website.
• Goat Shoulder Chops, bone-in, really great for goat stews
• Goat Ribs/Breast, good slow cooked
• All Winter Squash, time to enjoy them as they last a long time, but not forever.