Some photos from our week on the farm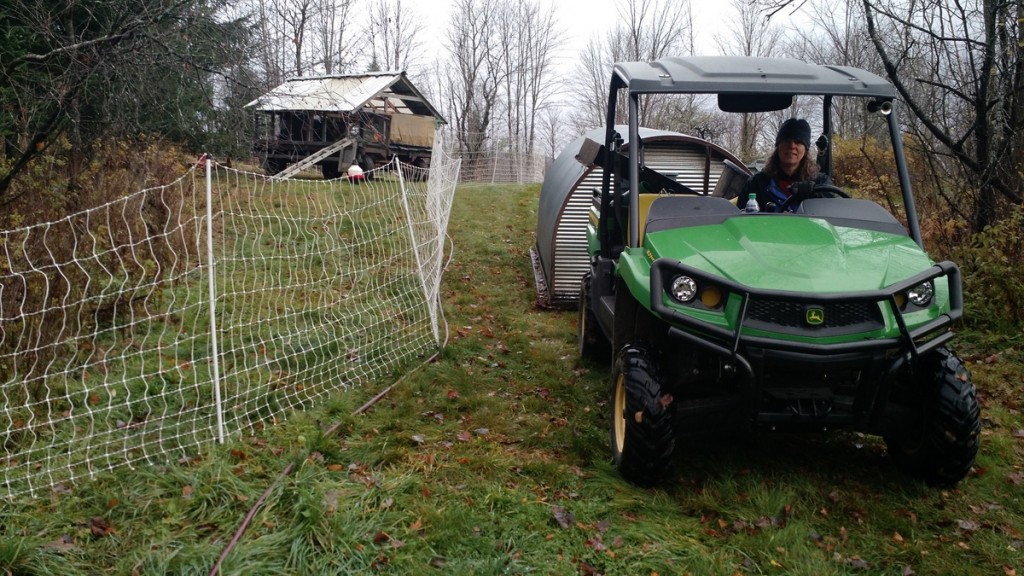 Still rotating our livestock on pasture even in November. Moving shelters, fences and the animals themselves.
The sows respond joyously, enjoying the grass first!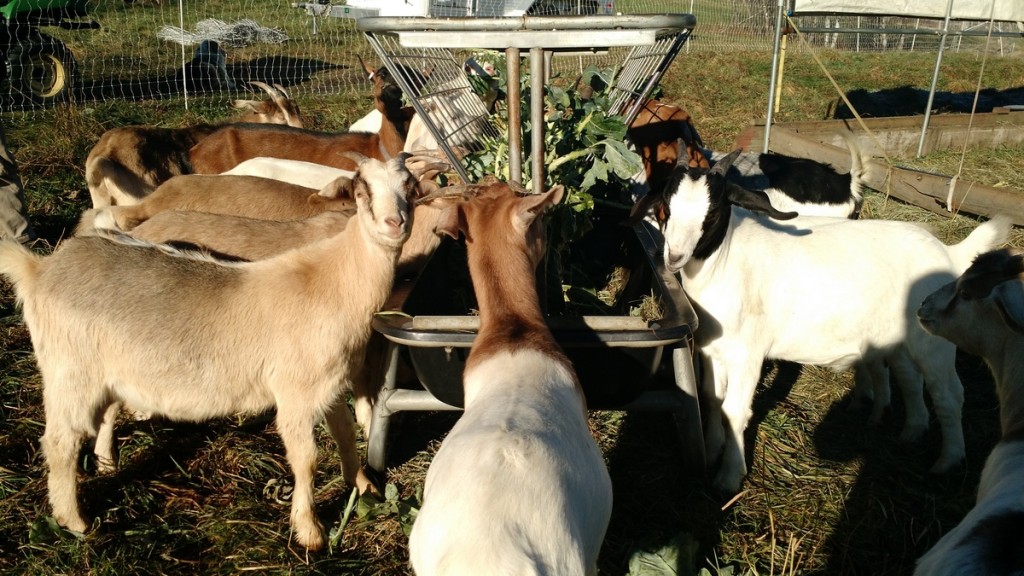 All enjoy brassicas! This year, since the Brussels Sprouts are still in the same field as the spent broccoli and Kale plants, we have to bring the brassicas to our livestock – no self serve.  But these goats are excited for broccoli!  By the way, the chickens and pigs also love their brassicas.
The hoophouses are nearly planted out for the winter with a gorgeous range of greens and other treats!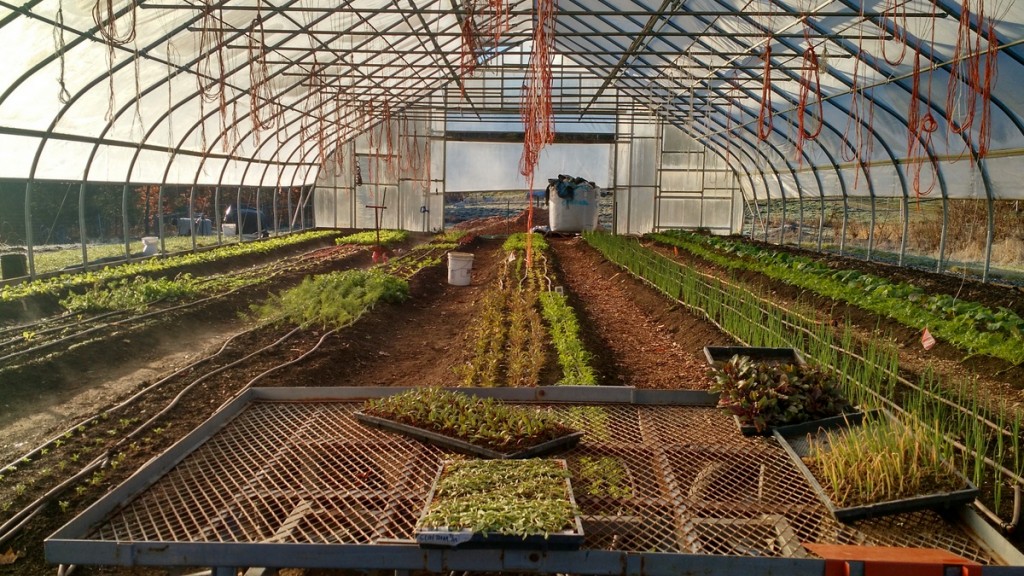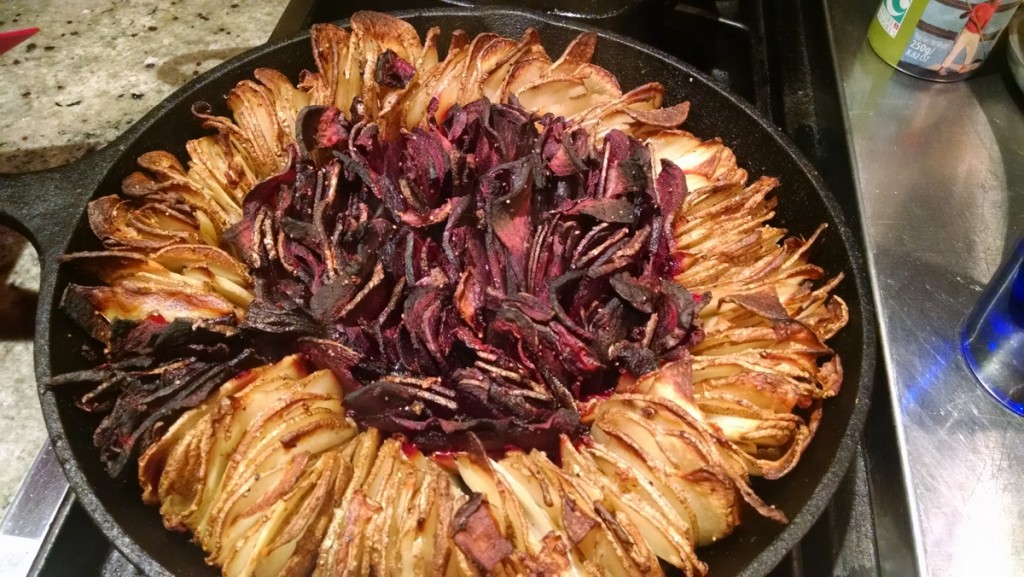 Last week's Asado Potatoes (or beets) recipe is a hit in our house — decided to just mix a batch in the same cast iron to please the eye as well as the mouth and stomach!