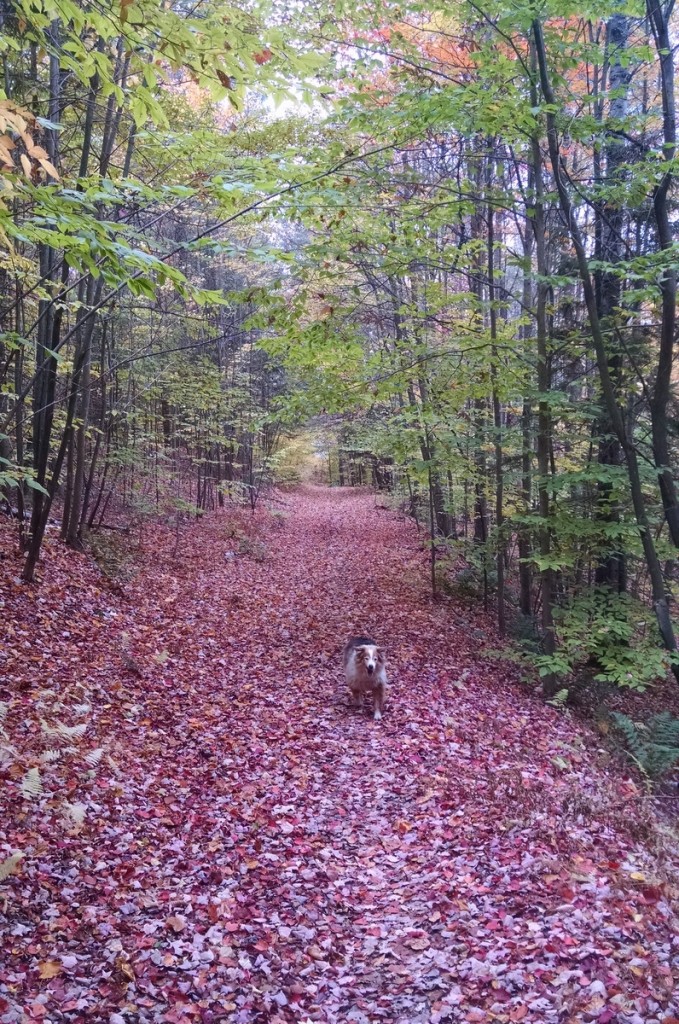 I must admit, I am such a four season gal.  As each new season shows its colors, scents and weather, my spirits brighten.  There is so much hope at the beginning of each season – hope for things either not achieved or not achievable in the season that is ending.  Fall is no different for me.  I know many, especially in our northern climate, mourn the loss of summer's warmth and long days.  While I love them, I also long for the crisp coolness and the cozy inside warmth promised by the cool, shorter fall days.  And yes, as a farmer, fall's shorter days generally mean shorter days!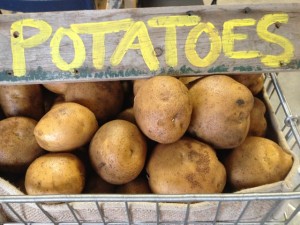 Then there are the fall foods.  Summer's bounty is exciting, but Fall's bounty is comforting.  We rejoiced last week as we simply cooked the first potatoes of the season and just added some good butter and salt. Oh my, what comfort, what deliciousness.
And the winter squash….need we say more.  The delicata is now ready!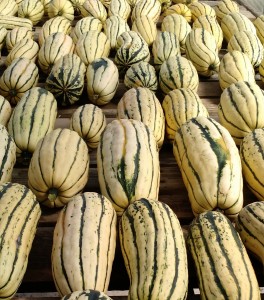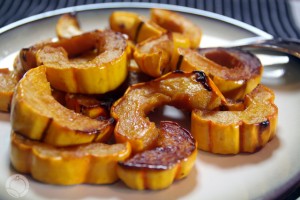 As Happy Boy Produce Farm notes, "This winter squash varietal has a cult following.  If you haven't already joined the secret society of delicata lovers, you are soon to learn that this creamy squash is quick cooking and easy to cut, making it an all-around favorite. Some compare its light flavor to that of sweet corn, and we all agree: it is delicious. Its rich flavor lingers in your mouth after each bite. Another point for the delicata squash is that it has delicate skin that is tasty and edible."
And I so look forward to a few weeks from now when the other squashes and sweet potatoes are done curing.  Fall and its shorter days means more time for cooking, for transforming these delightful roots into a range of tasty meals.
Sunlight at an angle dancing through colored leaves
Cool nights to snuggle beneath the sheets; warm days of ease
Last of gardens harvest; goodbye to summer's bees
Joyful time to harvest soon days a breeze
Pumpkins, winter squash, turnips, and peas
Food in bounty stored away for many days
     - Sara Kendrick