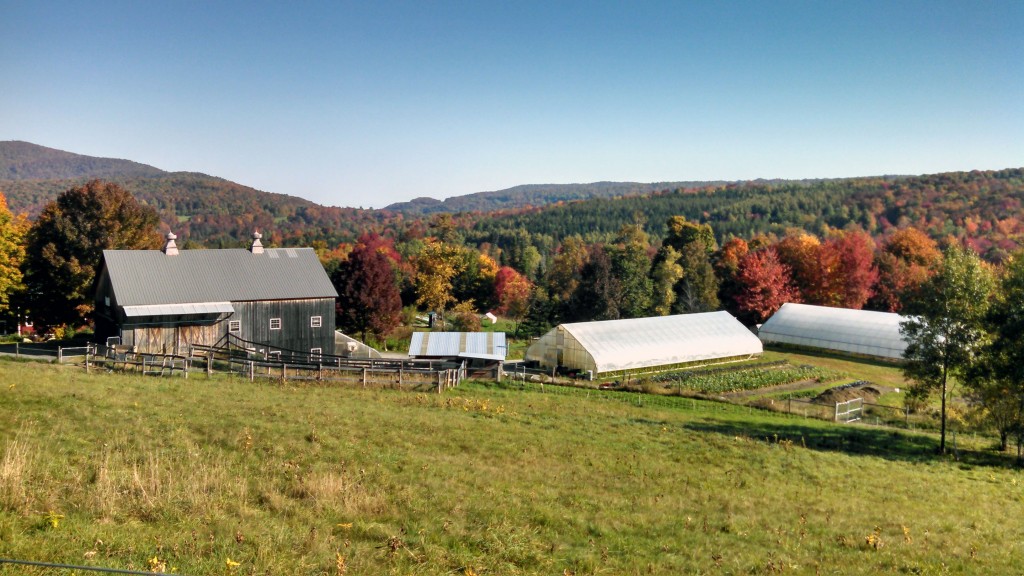 Fall is officially here as is fall foliage.  Our favorite part of the foliage season is when the vibrant reds, yellows and oranges are amidst a backdrop of deep greens.  We have gotten to experience this beyond the trees this week, the same color schemes are in our farmstand and in the field.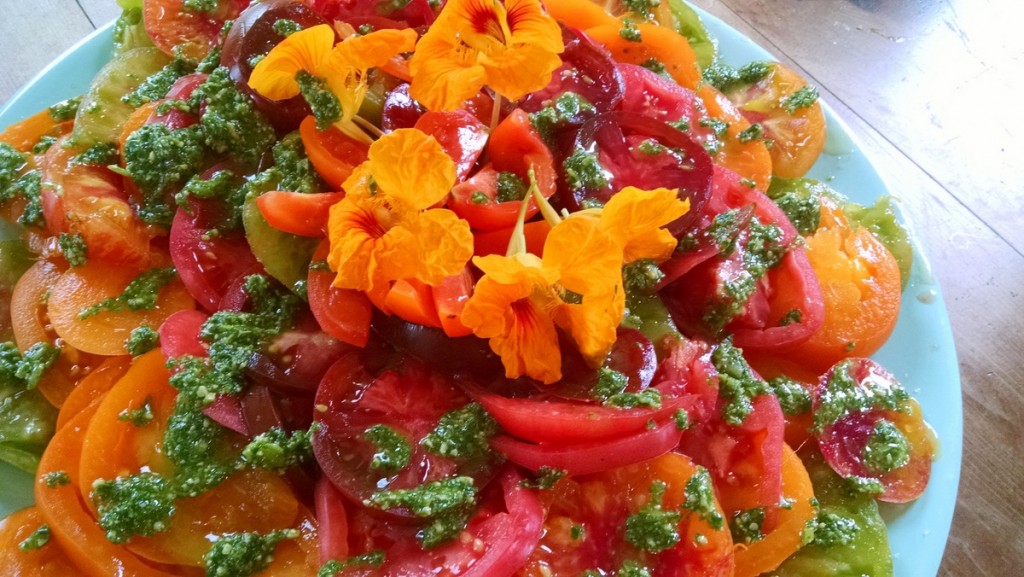 The tomatoes and peppers provide those showstopper rich colors amidst the kale, spinach, chard and salad greens.  Oh what a season for eating. And all that color is not only good for the visual senses, but with their bioflavonoids are good for your health too.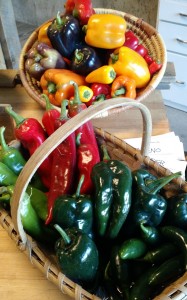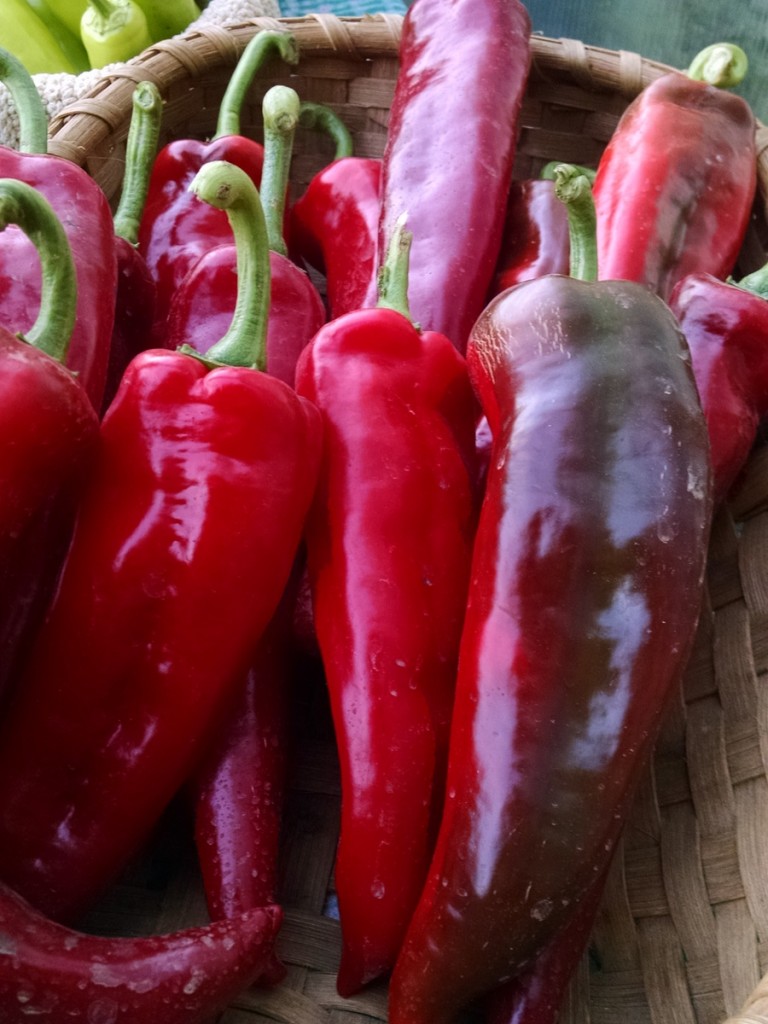 Speaking of color! The flock of Freedom Rangers has been dazzling to watch.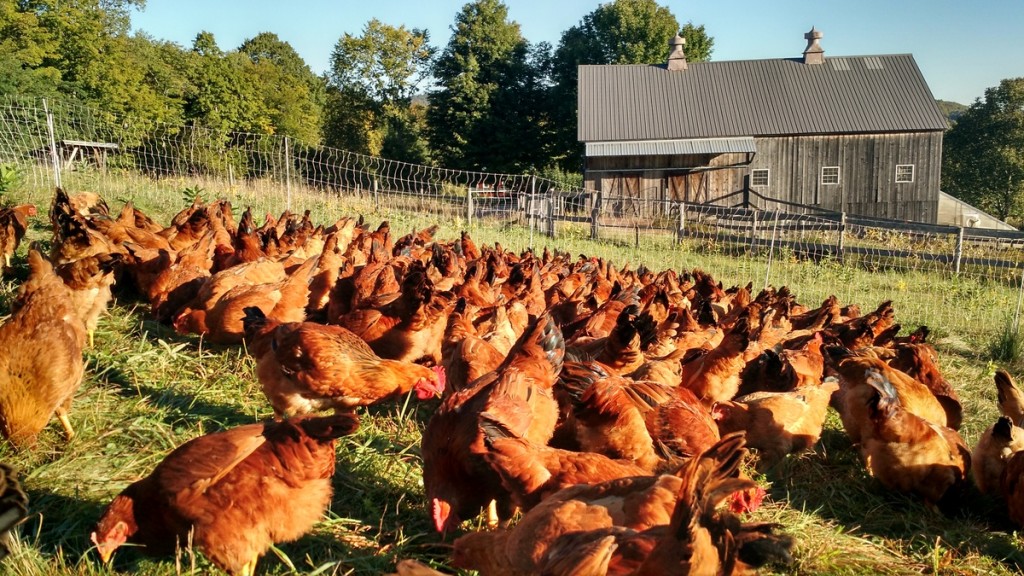 Their charisma was shown  as they charged up and down the hill pasture when new paddocks were open to them. And who knows if it was the rock dust and micronutrient amendments to the pasture or the Green Mountain Organic's feed or just all of this summer's wonderful sunshine but these were the shiniest feathered birds we've ever seen.
Walking the Freedom Ranger Chickens to new Pasture from Green Mountain Girls Farm on Vimeo.
And as for appreciating the green…. our meat goat herd demonstrated their pure grassfed status as the twice daily doses of grain were administered to their feathered neighbors and they obliviously pursued their own pasture bliss!
Feeding chickens with pastured goats adjacent from Green Mountain Girls Farm on Vimeo.
Of course, here at the farm the color ratios are moving in the opposite direction as the trees so you do want to enjoy your vibrant
colors
now.