Back in milking season and this warmth calls forth the need for Maple Milk…but hopefully some cool nights coming up will also give us a good reason to have some warm caramel milk.  A great way to celebrate local milk, delightful 2016 Maple Syrup from Brookfield Bees, and Fat Toad Farm's Sofi nomination caramel for a fabulous product line.  Enjoy them all together, warm or cold!
Also known as Farm Gatorade – it provides that needed afternoon hydration and boost from the protein, fats and oh, yeah that sugar.
Ok, so we are a bit addicted here at the farm, but try it and you will understand why!  One of our members with young kids noted another benefit – by look you can hardly tell there is maple or caramel in the milk so the kids don't have to know you are a getting a sweet boost while they savor the pure, unsweetened version of the milk!
Refreshing Cold Maple Milk 
Pour a glass of milk (or mix right in a quart jar)
Add maple syrup to taste, the darker the better ( 1-2 teaspoons per cup of milk, more or less to taste)
Stir, Drink and enjoy!
It substitutes for milk shakes around here, with the richness of the goat milk, yum!
Soothing Warm Maple or Caramel Milk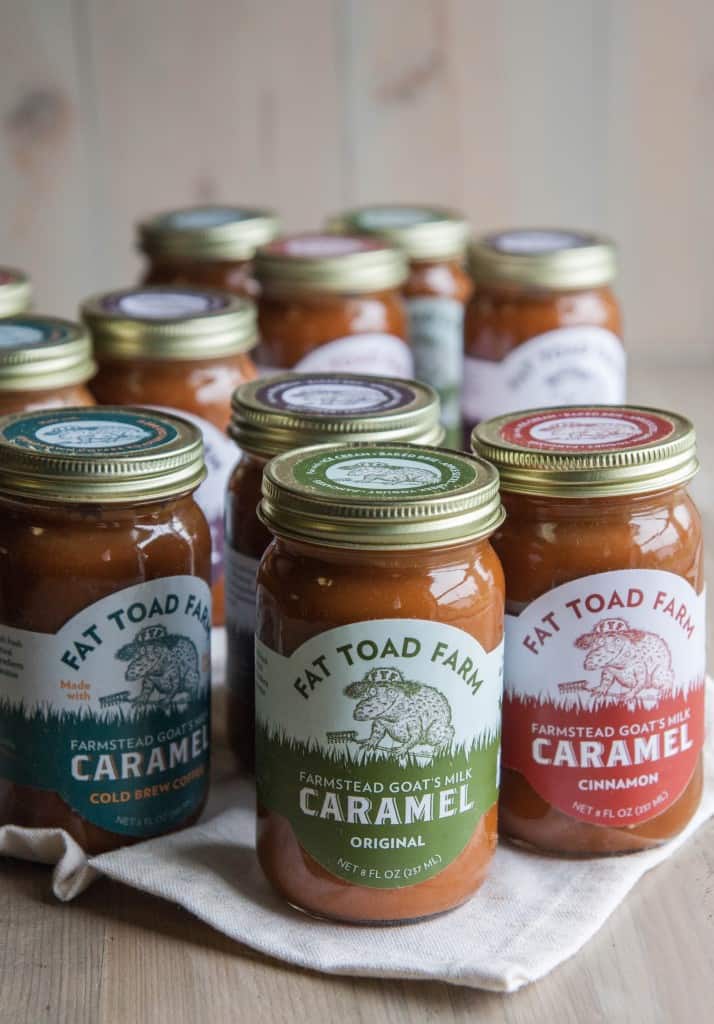 Warm milk (in pan or microwave works)
stir in your favorite Caramel Flavor or maple syrup (1-2 spoonfuls per cup of milk)
Sip and enjoy.