This week was hot, so hot that we'd find the sows starting their day in their mud baths.  I must say, there were moments I was a bit jealous and it was clear they were thinking, "Didn't we just have snow in the past 2 weeks?".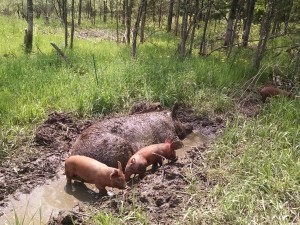 All the farmers (and many of you too!) have been doing our part to work through the incredible volume of end of spring greens that burst upon us with this warm weather. Enjoying LOTS of salads (nearly every meal), including a new favorite Cesaresque Salad with Tokyo Bekana and a zesty feta dressing.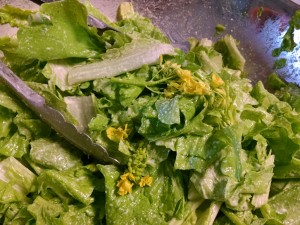 We (Ok, primarily Mari) processed several hundred pounds of tender greens this week transforming them into three kinds of pestos and blanched, frozen greens for the winter.  The earliest we have processed yet – but what a joy to process this tender spring bounty.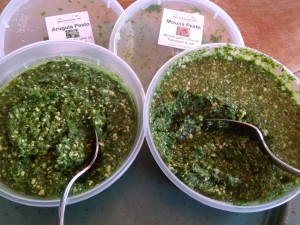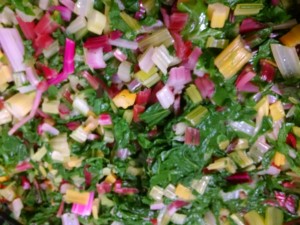 And we enjoyed hosting folks for the last of our May tours on Saturday, moving the goats to an easy to see spot for both the visitors and the Farmers once we got in from the fields.  All those animals, of every age, continue to make us smile.