That has been the story of our week as 26 tons of amendments arrived last weekend while the road was still nicely frozen!!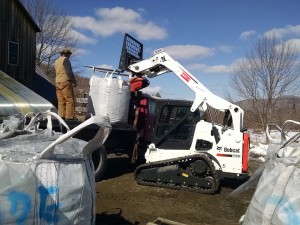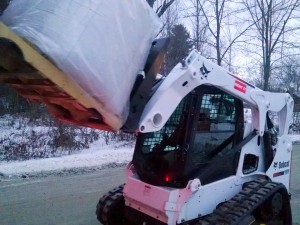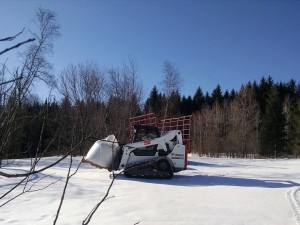 What does a small farm get in 26 ton quantities you might wonder– well, more on the details from Mari soon, as she is too busy spreading various types of rock dust, biochar, and lime to elaborate right now.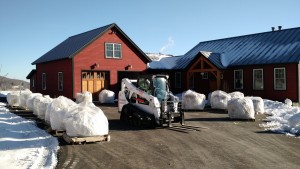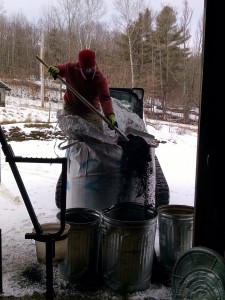 It is part of our effort to re-mineralize our soils, creating a more active soil biology that will offer more nutrients to our plants (veggies, orchard plantings and our pasture grasses) which are then consumed either directly by all of us or via our pastured livestock.
Those of you who eat Vermont's Butterworks Yogurt (and who use the container as breakfast reading) may have noticed them talk about minerals in their soil.  The Lazor's have been remineralizing their soils for decades.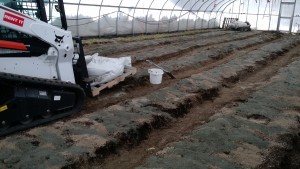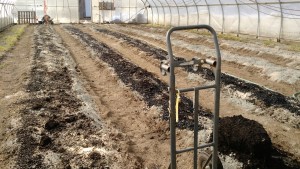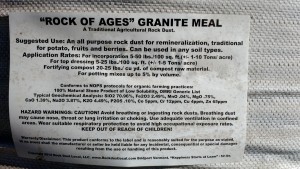 Part of the push to get the amendments here was the sense that mud season was coming soon and early!  And because we were about to fully transition the west hoophouse from winter cover crop to spring greens!   So amendments arrived, got distributed and worked in, and new plants are in the ground all within a few days!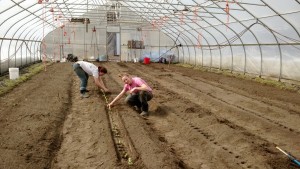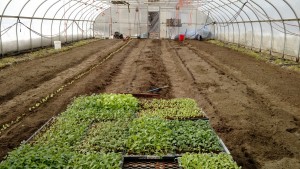 It has been a week of change and learning too, not only about our new minerals, but Mari had to master the borrowed skidsteer and the unloading and moving of the totes! Never a dull moment around here.