Partnerships are wonderful in all of their many forms and often make us truly thankful for our great community as well as the amazing food that can be raised in Vermont!
Here are a few of our favorite partnerships of the week!
Eggs & Art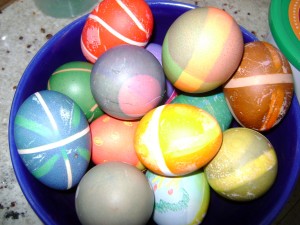 Field Stone Farm & Green Mountain Girls Farm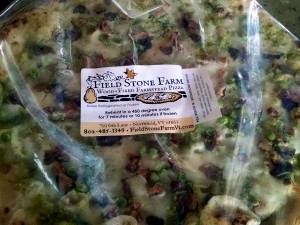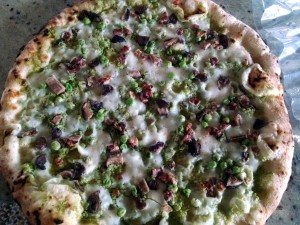 This is a partnership that just keeps getting better and better.  Not only does Field Stone Farm create amazing farmstead pizzas that we stock in the farmstand — proud to be the 1st (and only right now) retail outlet for them — but this week marks a new pizza with our pasture-raised meat on it!  This tasty spring pizza is a combo of their farming skills (peas & mushrooms), our pasture raised bacon and of course their fine pizza making talent.
What a gorgeous to look at and delicious to eat pizza.   Thanks to the whole Field Stone Farm Team!  (and if you need pizza before next weekend's Northfield market…we've got you covered).
Ham, deviled eggs, spinach, dilly beans & of course Heirloom Bloody Mary's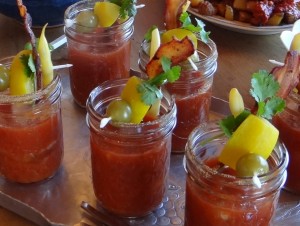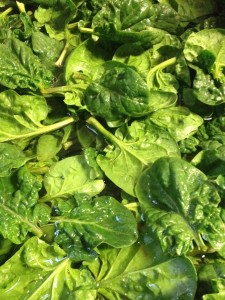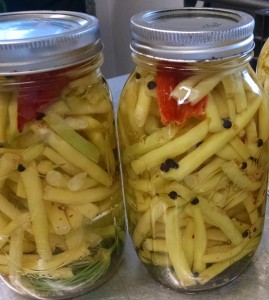 One of our favorite brunch options, such great early spring treats and of course great for Easter.
Friends & Neighbors
So often goes without saying, but the partnerships we all have with our friends and neighbors can be what keeps us going on the tough days and makes us laugh and smile on any number of days.  Partnerships that share workloads, chores, care, meals, tears and laughter.  Partnerships we are so grateful for.
This week, the partnership included some Uno care and of course Mousse checking on the farmstand…or is he trying to place his order? Thanks for your enthusiasm Mousse.