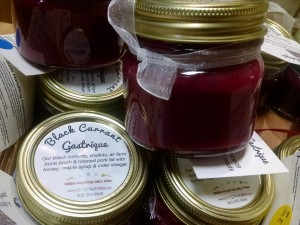 Wow, it seems the holidays and the end of the year are approaching despite this crazy weather.  Time sure flies. We will keep the farmstand stocked throughout the holiday weeks for any refills, last minute holiday shopping and for folks popping over with guests.
We have several NEW offers, try them out for yourself or as gifts including Alsatian Christmas Sausage and Black Currant Gastrique.  The farmstand is also stocked with gift baskets and gift certificates, stop by or call or email us to add a bit of the farm to your holidays.
This week at our Farmstand you can find:
• Eggs (limited)
• Gift baskets & gift certificates
Fresh/Stored Veggies & Fruits
• Arugula
• Asian Greens, Red & Green Mizuna
• Beets
• Brussels Sprouts, frozen
• Butternut Squash
• Cabbage, Savoy, Green & Red
• Carrots
• Chard, Frozen
• Garlic
• Green Beans, Frozen
• Onions, Red & Yellow
• Pesto: Basil, Cilantro, Garlic Scape
• Potatoes
• Shallots
• Sweet Potatoes

 Herbs
• Sage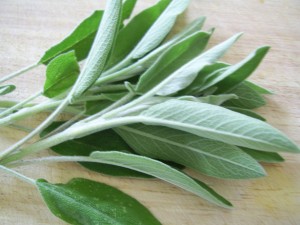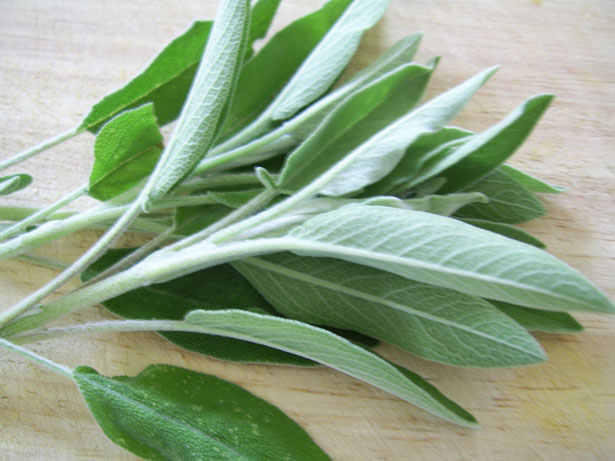 • Thyme
Meats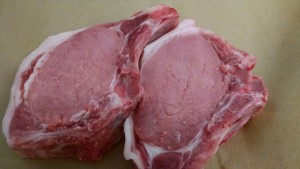 • Pork Belly
• Bones, Pork & Goat
• Chicken, Roasting
• Country Style Ribs
• Fat, Pork Leaf
• Fat, Pork Back
• Pork Jowl
• Ground Goat
• Goat Ribs/Goat Breast
• Ham Roasts
• Hot Italian Sausage, bulk
• Leg of Goat Roasts
• Offals – all sorts!
• Pork Chops
• Pork Ribs
• Pork Roasts – Shoulder & Boston Butt
• Farmhouse Alsatian Christmas Sausage
• Farmhouse Garlic Sausage
• Farmhouse Maple Breakfast Sausage
• Shanks, Goat
• Whole Turkey (orders only)
• Turkey Breast
• Turkey Thighs


From the Pantry & Prepared Foods
• Applesauce – from our organic, heirloom varieties
• Crabby Christmas Applesauce
• Beet puree
• Bloody Mary Mix from our Heirloom Tomatoes (Red & Green Zebra)
• Black Currant Coulis
• Black Currant Gastrique
• Bone Broth: Roasted Turkey & All-Farm
• Dilly Beans & Zydeco Beans
• Hot Sauces -frozen
• Lard (Leaf & Back Fat)
• Pâté, Chicken Liver
• Lemon Pickles
• Pepperoncini
• Roasted Red Pepper Sauce/spread
• Tomolives
• Heirloom Tomato Salsa
• Canned Heirloom Tomatoes – by variety
• Tomato Paste
• Tomato Sauce (Marinara)
• Green Zebra Tomato Juice
• Dried Hot Peppers
• Dried Tomatoes
• Farmhouse Soups:Roasted Turkey & Squash; Vegetarian Borscht, Southwestern Squash & Carrot Potato Leek
From our Farm Friends
• Blueberries, Frozen from Spotted Dog Farm
• Frozen pizzas from Field Stone Farm
• Maple Syrup from Brookfield Bees
• BEANS!  – Black Beans & King of the Early from Morningstar Meadows Farm
• Cider Syrup from Brookfield Bees
• Honey from Brookfield Bees
• Caramel from Fat Toad Farm
• Organic Shopping Bags from Spotted Dog Farm
*Items in italics and from our farm friends are not included in the Omnivore Share, but are available to Omnivore's at a 10% discount.