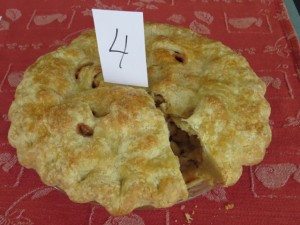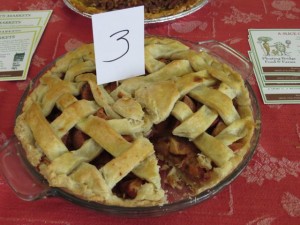 It is October in Vermont.  Time for foliage and apples..and other goodness too.  We've stocked the farmstand with lard for the upcoming pie contest for those bakers out there.  And of course, pie eaters are needed as well!
We organized the Floating Bridge Food and Farms Cooperative to make our working landscape more accessible for Vermonters and visitors to enjoy. Cooperative members host  farm tours, apple picking and lattes on the hoof throughout the foliage season. And on October 11th we are hosting our annual Foliage Market and apple pie baking contest.
At the market on the 11th, Brookfield Bees will do hands-on cider pressing demos and samples.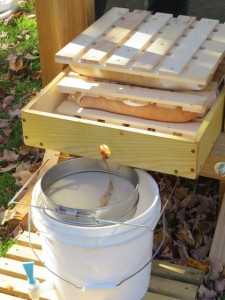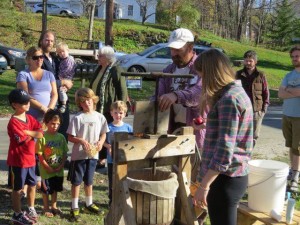 That is how we are; often we miss the politeness of farm-to-plate or farm-to-table and go straight from farm to mouth! There will be snack and meal options, gifts, pasture raised meats, and the season's harvest will be on offer. The hall will be as colorful as the hills our products originate from. Fat Toad Farm will be there with their award winning caramel and ice cream to add when the pies become eligible for purchase by the slice! Proceeds will benefit the Floating Bridge Food and Farms Cooperative and the Randolph Area Food Shelf.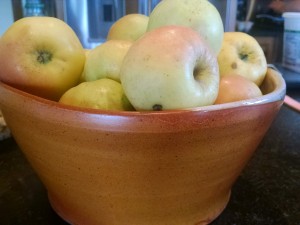 So pie makers, start your ovens! Apple pickers, stop at nearby Liberty Orchard and let Ginny and Dwayne provide information on apple varieties and pick-your-own tips. Bring your questions on pie making to Ariels Restaurant Chef, Lee Duberman and our other judges and contestants who will gather in Brookfield's Old Town Hall. Get more recipes and ideas for pairing and embellishing apples from the Fat Toad Farm team. Pick up lard for your pies from the Green Mountain Girls.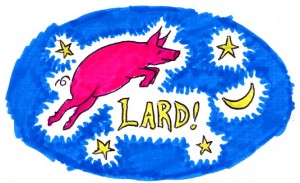 Come meet all our farmers. Participate in pie making, pie admiring, pie eating — all for a good cause.  Details here.
Don't just admire the working landscape from a distance, frame foliage in farms and farm fresh food!