This one's…mandatory.  It's…euphoric, delightful, the perfect lip-smackin', no-lettuce-needed salad for summer. Though on a bed of lettuce or arugula it would be lovely!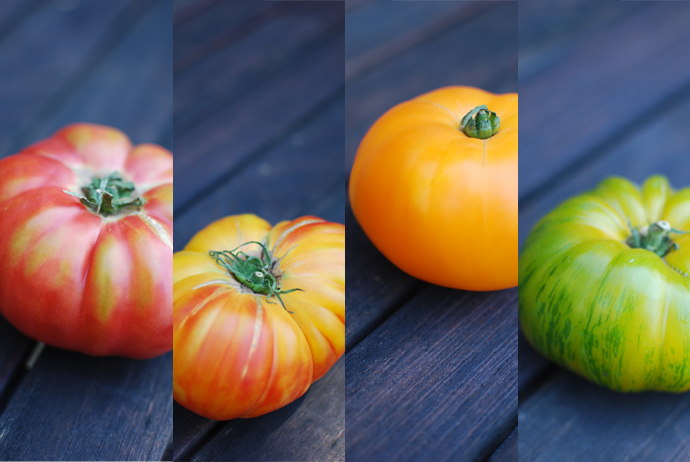 Some of Mari and Laura's friends introduced us to this dish with peaches a few years ago, and yowza! are we glad for it, but now having fresh farm plums as well as other VT plums around…wow! And with a bit of fresh chevre or feta…oh my!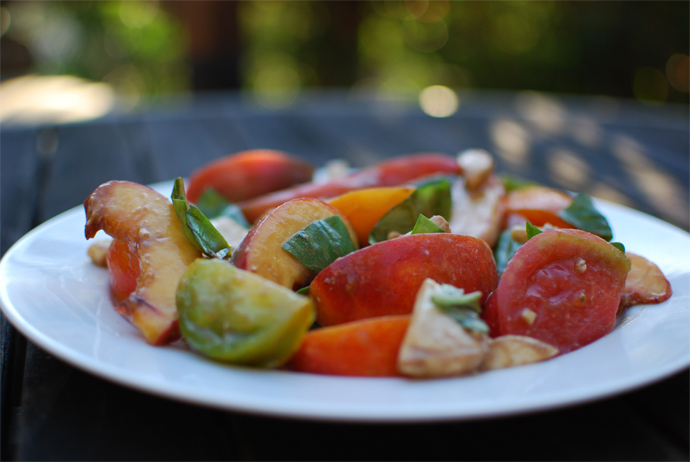 Ingredients
2 lbs  tomatoes
1/2 to 1 lb plums
1 small onion
1 bunch basil
salt and pepper to taste
Arugula (optional)
dress with a vinaigrette– (2:1) olive oil: vinegar ratio, dab of mustard, and maybe some maple syrup!  Artesano's Honey wine vinegar would be a lovely (and local) choice!  or a balsamic or champagne vinegar. 
Directions
Mix up dressing in serving bowl.
Chop tomatoes, peaches, basil.  Slice red onion thinly. Toss 'em all in dressing.
Season with s+p to taste!
Serve over arugula if you'd like!