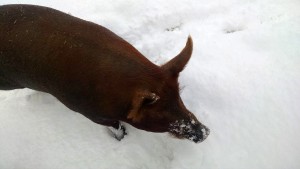 Goodbyes are rarely easy in life and on the farm is no different.  Unexpected ones are usually the worst.
This week the farm had one of those, as one of our sows somehow developed a gastric ulcer and died on Sunday.
Jemima Puddle Duck, of Beatrix Potter fame, was a lovely Tamworth sow–beautiful and perhaps the sweetest of the three.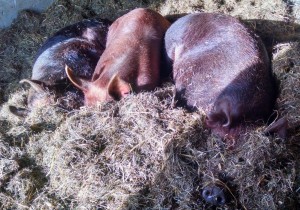 These things happen, and we so seek to keep our livestock healthy, productive and happy in the fields and barns.  Which makes one ache to see  a lovely animal sick.
But we did what we could to keep her cool and comfortable and then after she died, thanks to our team's good work and skill we were able to diagnose the cause of her death and safely bury her in the cozy compost pile.  Perhaps a bit too warm for a sow's general preference, but she will continue giving back to this farm and land.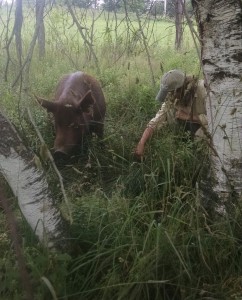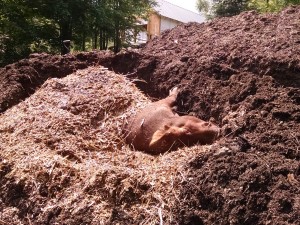 Jemima's red hair,calm demeanor and love of belly rubs will be missed.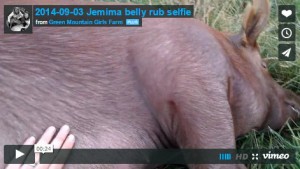 We get to watch her piglets continue to grow knowing she gave them a fabulous start and be thankful for the joy and life she gave to this farm. And remember that a little bit of heartache comes with the love, joy and abundance.