As part of the Floating Bridge Food and Farms Cooperative, we are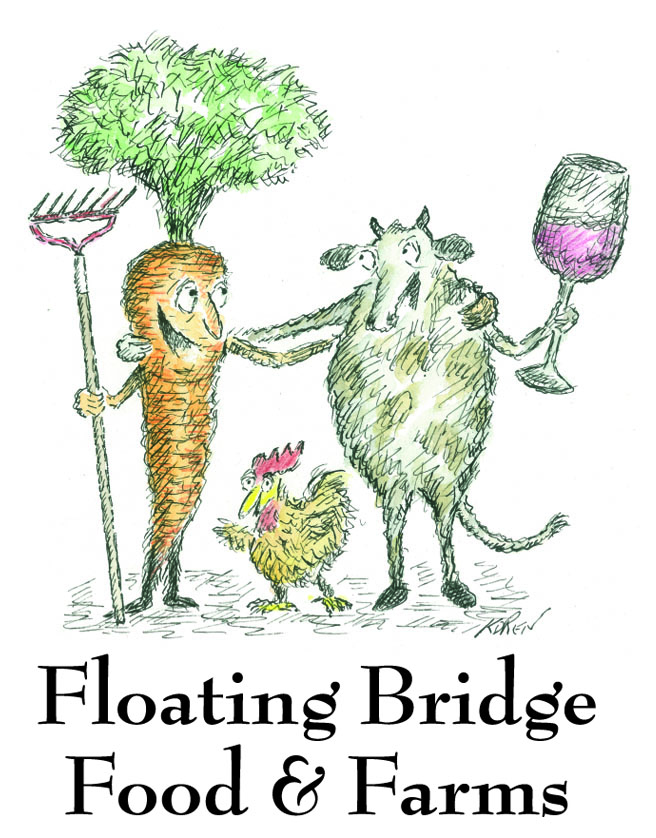 launching a series of workshops and classes.
This Slice of Life series is designed to offer something for everyone. There are basic demonstrations for people wanting to add adventure to their summer and classes targeted for individuals and families who want to bring more local ingredients to their table. More in depth workshops will feed the interests of aspiring homesteaders and modern farmers.
Many of us look for ways to enjoy and share the satisfaction of life in a rural, agricultural community whether we live or visit Vermont. We formed the Floating Bridge Food and Farms Cooperative so people can access a slice of this life –experience small farm living, locally raised products, and the seasonal beauty of Vermont's working agricultural landscape.
The summer Slice of Life series of learning opened with demos at the June Market focusing on summer herbs. Next up are some fun ones at our farm!
Farm to Table with Lee Duberman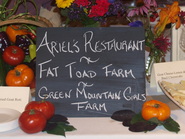 Saturday July 12th:
10:30 – 1 pm 
Lee, chef-owner at Ariel's Restaurant, will prepare us to enjoy a farm-fresh summer with a class focused on preparing main course salads. She will meet class participants in our farmstand, giving us a glimpse of what she looks for when planning and designing her dishes.
The class will proceed to pick the fresh herbs the class will use in preparing a variety of dressings and head into the kitchen at Green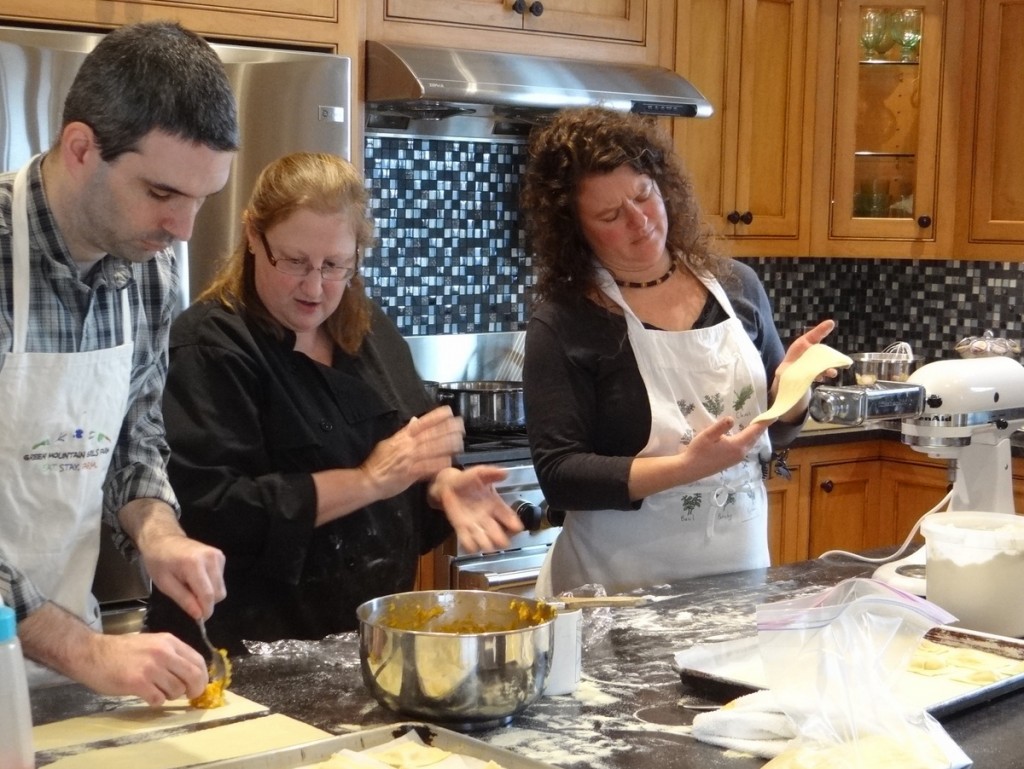 Mountain Girls Farm. There the class will enjoy Lee's hands-on teaching style and ultimately a farm-fresh, healthy lunch together, along with refreshing, class-made herb teas.
Come enjoy the summer luncheon and leave prepared to share delicious fresh treats with those you love!
To register email: coop@FloatingBridgeFoodandFarms.com or visit our website
Pick Your Own Picnic at the Farm
Saturday July 19th: 11am – 1pm 
Enjoy the seasonal bounty and seasonal beauty of a Vermont hill
farm as you learn about, harvest, cook, and eat a very fresh, very local picnic at Green Mountain Girls Farm! More details and to register email the farm or Donna at the Coop. 
Also on the schedule for next week:
July 9th, 6-8 pm at LH Stowell Christmas Trees: How to Shape Evergreens – whether you are aiming to cut your own Christmas tree or just for a good look. More details 
Slice of Life classes will focus on Vermont's vegetables, herbs, fruits, flowers and other specialty crops and is supported by grants from the Vermont Agency of Agriculture and Hunger Mountain Cooperative. Slice of Life classes will enable folks to explore fundamental skills, pruning trees, preparing vegetable and ornamental gardens, harvesting and preparing delicious, nutritious dishes from backyard gardens and farmstands, along with creating crafts and decorations.
Information about the full series of Slice of Life classes, workshops and demonstrations can be accessed on the Coop's website. 
"We have grown distant from farms" acknowledges Chuck Ross, Secretary of the Vermont Agency of Agriculture. "This series will enable Vermonters and visitors to deepen their appreciation of our fruits, vegetables, herbs and flowers and encourage them to fill their pantries and suitcases. The connection between the food on our tables, the economy, the ecology and the farmers who produce it is fundamental."
"The Floating Bridge Food and Farms Cooperative offers more than a scenic detour," said Megan Smith, Commissioner of Tourism and Marketing. "As we work to support agritourism growth in this state, this partnership is a prime example of Vermont business collaborations that welcome guests to explore, dine and stay where the back-road pace creates memorable experiences for visitors."
A full list of offerings can be found at the Coop's website www.floatingbridgefoodandfarms.com and www.DigInVT.com, where you can also find similar offerings from other parts of the state.
For more information contact the Coop at: Coop@FloatingBridgeFoodandFarms.com and stay tuned for more offerings including farm fresh pizza, beekeeping and more or design your own experience with offerings from our members!