Thursday, January 16th 7pm at Green Mountain Girls Farm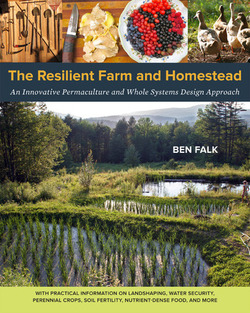 Ben Falk, author of The Resillient Farm and Homestead and principle of Whole Systems Design will be presenting and signing his book at Green Mountain Girls Farm Thursday evening, January 16th at 7pm.
Hot soup will be available prior to the talk from 5-6:30, in the farmstand.
The Resilient Farm and Homestead is a handbook for developing regenerative human habitat systems adaptive to drought, flooding, heat, power outage, price spikes, pest pressure, and the multitude of challenges brought by climate change, peak oil, food system contamination and economic decline. The book also details leading-edge strategies for regenerating soil, water systems and human health through the design and operations of the homeastead and farm.

The Resilient Farm and Homestead is more than just a book of tricks and techniques for site development, but offers actual working results of agricultural ecosystems and presents a viable home-scale model for food-producing intentional, ecosystems in cold climates and beyond. Real world farm and homestead systems are articulated with gorgeous full-color photography and dozens of landscape architectural drawings.
Falk's public presentation is part of a week long intensive residential course for Williams College students being hosted by the farm. Entitled Snowed in on a Vermont Farm: Understanding Patterns in a Community through Food , students  will be in residency at the farm for a week engaging in farm work and life, developing a sense of place via guest lectures and tours with neighbors and other area farms and businesses.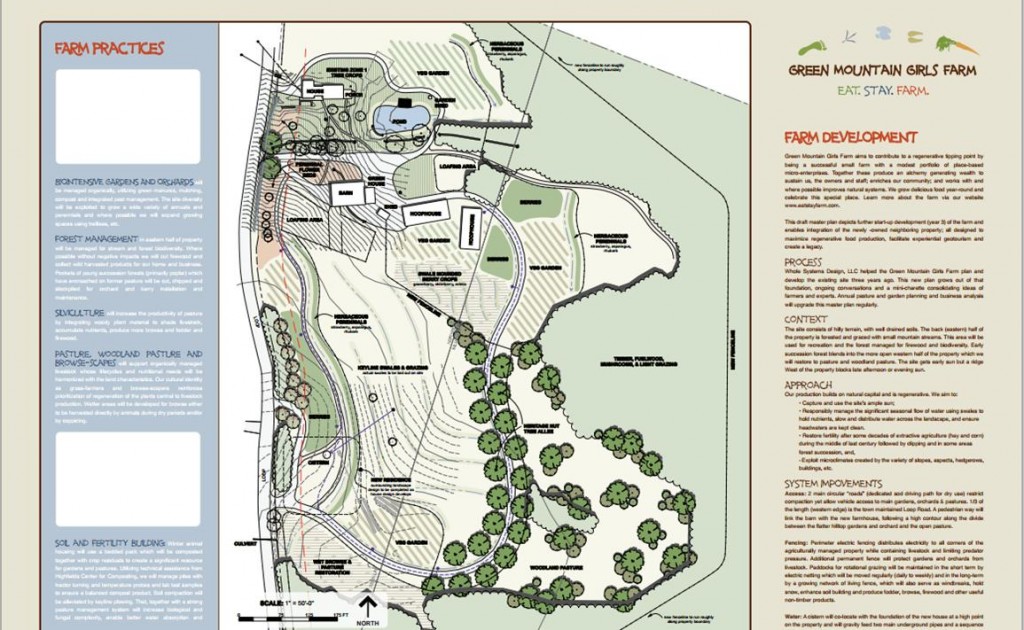 We worked with Ben as we did our initial design and planning for Green Mountain Girls Farm to assess the land and determine what would do well here.  See our illustrativemaster plan originally developed with Whole Systems Design.
For more information contact Mari Omland or Laura Olsen at Green Mountain Girls Farm (802) 505-9840 or Farmers@EatStayFarm.com