Giddy-up, giddy-up… Lets go! Fill up stockings with farmhouse hot sauces and salsa!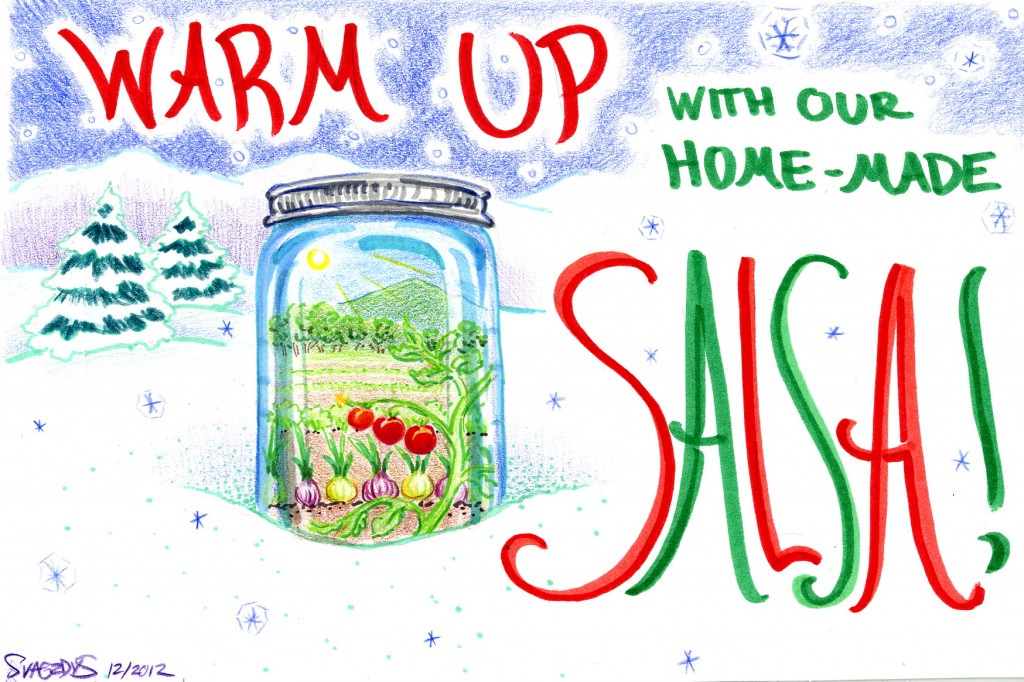 Jenga recommends you make Merry with local Mary Mix! Actually, she was heard saying "best not to overwhelm the heirloom tomato, horseradish and pepper flavor – Virgin Marys are the way to go any time of year". But she also predicts local Marys may gain traction in Montpelier watering holes!
This week's cold snap and snow challenged lettuce and farmers alike, and perhaps drove the goats to drink!
Though farming in the winter cold is not for the faint of heart, the farm is a great place to be when it's cold outside. Salsa, omelets and frittatas, hot and hearty stew or roasted anything can always be just around the corner to chase away the chill. It's a great time to take home a roasting chicken or a large cut of meat and some roots for the slow cooker or woodstove or grab some lettuce, sausage, hot sauce, and pepperoncini and make tacos. Having good food in the winter, made from simple, fresh ingredients, is a real blessing.
With things slowed down outside, work on the farm has turned to planning and teasing the richness out of the season in ways we don't have time for in the summer. Tis' the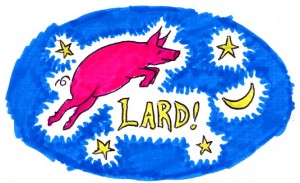 season for lard and sausage and stocks and it has been a sausage-filled week on the farm! We are debuting our new Alsatian Christmas Sausage, replete with holiday flavors like ginger and cloves, and have more of your favorites from last time, including Maple Breakfast Sausage. There are more flavors to come, so take some home this week and give us your thoughts, we love feedback!
Speaking of sausage, we are adding a new farm experience to our repertoire; sausage making! As you plan gifts for the holidays, consider our farmstand, farm experiences, and farmstay gift certificates.
A gift certificate to the farmstand is a great way to give local, the gift of great food that also supports your community. We have farm experiences at any price point, for all different times of year, and all different interests from opportunities to try new things like canning, cheese-making, and sausage-making to the chance to get a firsthand look at farming through tours and hands-on experiences like milking goats, spending time with the animals, collecting eggs, and cooking with ingredients as fresh as they get.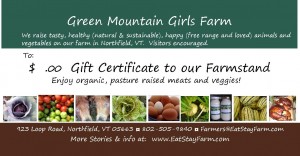 Thanks to Anna Svagzdys for her great artwork that captures great moments of farm life, real and imagined.