RED TAIL RING BRINGS ROOTS & TRADITIONAL MUSIC TO THE GREEN MOUNTAIN GIRLS FARM  
Sunday, November 3rd,  we will host an evening of music from Americana roots duo Red Tail Ring. Laurel Premo and Michael Beauchamp of Red Tail Ring share a raw blend of original compositions and interpretations of old ballads and dance tunes from Appalachia, including music from their new album!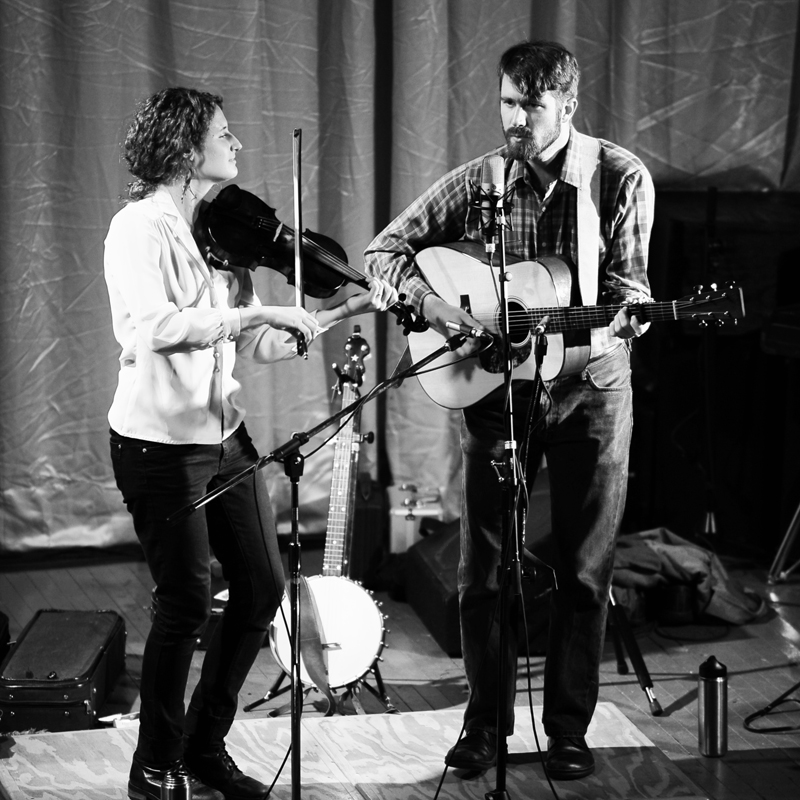 We are THRILLED to have Red Tail Ring back at the farm, don't miss the opportunity to enjoy!
Music: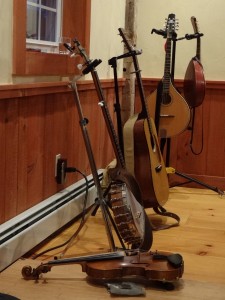 Concert begins at 6 pm in our Barn Event Space, a $7-10 donation is asked of listeners.
"With half a dozen instruments between them, Laurel Premo and Michael Beauchamp take their Appalachian roots seriously. The duo's fierce, masterful fingerpicking and poignant lyrical narratives make their arrangements sound as much grounded in tradition as their stories do vulnerable and searching. On the album's rapid-fire title track, Laurel Premo's arresting, earthy vocals question the endurance of true love with refreshingly antiquated phrasing." – Utne Reader
 Get excited by listening to a preview of their new album!   More on their Website too!
Reservations not required, but are welcome for planning purposes.
Farm Fresh Tacos!
Farm Tours & a Farm Fresh Taco dinner will be on offer before the concert from 4:00 – 5:30 in the farmstand.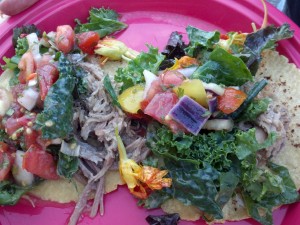 $20/adults and $5/children 12 and under includes a Farm Tour, dinner and lattes on the hoof
Farm Members get a discount! – Omnivores 20% & Farmstand Members 10%
We will be offering Fall Tacos with delicious fillings including some spit roasted pork and great seasonal veggies and showing off our new line of farm hot sauces!  Help us rate, name and taste test the various hot sauces..oh what a pepper year it has been!
Taco Dinner Menu – Taco fillings and sides will include:
Pulled Pork (from a spit roasted pig)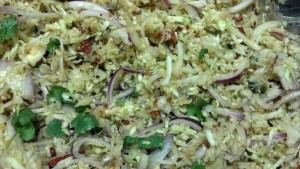 Smokey Braised Pumpkin
Mexican Cabbage Slaw
Green Salad with Cilantro Lime Dressing
Hot Sauce Bar — join us in rating and naming the farm's new line of hot sauces
Pickled Jalapenos & Pepperoncini
Pumpkin Caramel (yes Fat Toad of course) Swirl Cookies perfect to enjoy with….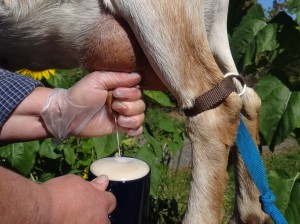 It will be a delicious meal made entirely (OK, except for the tortillas) from our farm's humanely and organically raised meats and veggies and all gluten free.
   Dinner Reservations not required but recommended! 
Your participation in the farm dinner allows us to offer our event space to amazing musicians like Red Tail Ring  and supports our work growing humanely and organically managed food.
About Red Tail Ring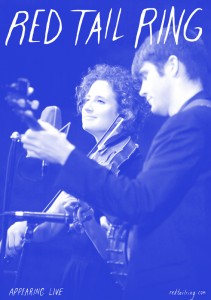 Laurel Premo and Michael Beauchamp, of Red Tail Ring, share a raw blend of original compositions and interpretations of old ballads and dance tunes from the southeast mountains.  The duo has made haunting, close harmonies a centerpiece of their performances, which they support with a bed of intricate instrumentation on fiddle, clawhammer banjo, mandolin, and guitar. Red Tail Ring has remained busy in the past two years, with the release of a new album, tours to both U.S. coasts and performances in the country of Denmark – "exporting some Midwest sounds," as Premo puts it. This coming November and December, the group will be performing for three weeks in Germany along with two other North American bands as part of the annual "Bluegrass Jamboree" tour. 
Fun Note: Laurel Premo is the sibling of Evan Premo,  who founded Scrag Mountain Music four years ago, which works to bring classical music to Vermont audiences through innovative, interactive, and affordable performances of world-class music.
For more information on Red Tail Ring, visit www.redtailring.com
For more information on our farm browse our website and follow us on facebook. 
Green Mountain Girls Farm offers healthy (natural and sustainable) and happy (free range and loved) animals and vegetables as well as authentic farm experiences and farmstays.