Many people think of labor day as the official end of summer; the calendar says we have another week, but as farmers and local eaters, end of summer seems to coincide with the first frosts which the tender summer veggies just cannot sustain without protection. That turning point generally happens in September, but you just never know when it will really be.   This morning was our 4th frost of the season, much lighter today than yesterday's when the combination of temperature, dewpoint, and other meteorological phenomenon that I just don't understand worked together to even freeze some hoses and definitely put an end to the un-protected tender veggies, a bit to our surprise.
Fortunately, our hoophouses protect the tomatoes, peppers and basil from these lighter frosts.  Though the tomatoes are coming to an end as they lose the battle with the impacts of this very humid summer.  We covered the beans, so they will continue a bit more, but the summer squash are in a sad state…or perhaps a beautiful state to add nutrition to the compost pile.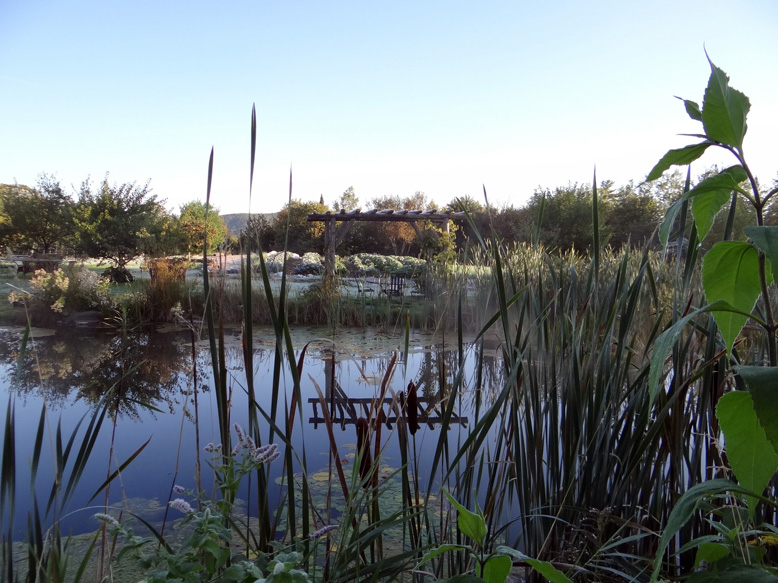 Some mourn the end of summer, and others celebrate the return of crisp days and excuses to break out the flannel, wool and slow cooked meals and soups.  For me, I have a bit of both.  I will miss the crazy abundance and vibrant colors of summer foods (those eggplant and peppers!), but love the cooler days, the crispness in the air and the light (or perhaps darkness) at the end of the tunnel that means a bit less of a workload and more time to enjoy cooking, eating and sharing all of the delicious food we raise.
On this farm, we are at the end of summer and today we will mark it by bringing in the winter squash!  So while we say goodbye to summer (squash) we will soon welcome onto our plates lovely, cozy winter squash, though it needs a bit of time to cure first.  But do enjoy looking at them in the greenhouse this week!