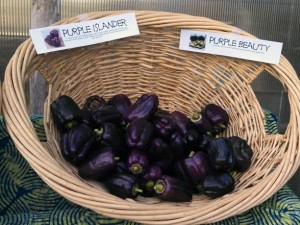 All the beautiful summer vegetables against a backdrop of cold nights makes this the perfect time for soup! This is a flexible soup that can make use of all kinds of veggies (summer squash and greens work great), allowing for easy variety. You can also add more peppers, chili powder, or hot sauce if you like a spicier soup. This recipe uses a slow-cooked stewing chicken, which takes a little preparation, but you can also use the meat left on a roasting chicken after carving, seasoned and baked chicken breast – or omit the chicken all together and add stock or beans!
Ingredients
1 Chicken, stewing or roasting
6-10 medium tomatoes, cored and chunked
4 med/small onions or equivalent, sliced
2-4 cloves garlic, chopped
4-5 bell peppers, chopped or sliced
2 Anaheim (or other hot) peppers, halved, seed removed, chopped
3 Tbsp Corn meal (optional)
2 Tbsp Cumin
2 tsp Chili Powder (or more per preference)
Small amount of fat for sauteeing
Preparation
Rinse and dry the chicken then rub with 1 Tbsp cumin and 1 tsp chili powder. Place in a slow-cooker with the garlic, half the onions, and about half an inch of water or white wine. Cook on low until done.
Once cool, remove the meat from the bones and set aside the pan drippings. Shred the meat (two forks work well).
Place tomatoes in a soup pot, with some water, stock, or juice in the bottom to prevent burning. Cook until soft enough to puree.
Heat enough fat to cover the bottom of your pan and saute peppers and onions (and garlic if you didn't slow cook it) with remaining spices until tender.
Remove the tomatoes from the heat and add pan drippings. Puree using a food processor or immersion blender until smooth.
Return to heat and add the chicken and sauteed veggies. Stir the corn meal into a little bit of water (to prevent clumping) and stir it into the soup to add some body.
Bring to a boil, reduce to a simmer and cook 10-15 more minutes.