Yesterday, we had a Dig In Vermont intern at the farm.  She is interviewing a few of us Floating Bridge Food and Farms Co-op members for a short video to be featured on the Dig In site.  One of her interview questions was a simple one, but sometimes those are the best, right?  "What do like best about living and working in Vermont?"  I hardly had to think about it.  Of course, I mentioned the natural beauty that we get to steep in every day–the mountainscapes free of distracting billboards, the working pastures and forests rolling all about–but what I really wanted to speak to was the community we have here, and how extensively engaged and supportive it can be, without seeming cheeky or contrived.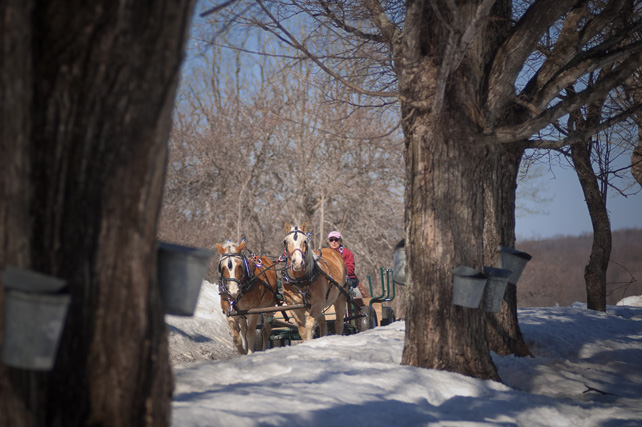 Our neighbor to the north maintains the woodland trails we wander in our free hours (and she's a fount of knowledge on the wild edibles to be found there!)  Our neighbor to the south taps the maple stand that provides us with syrup for our pancakes (and maple milk!).  My candles and soap are made by Marda of Brookfield Bees, the honey for my yogurt from her husband, Dan. My dishtowel was woven by Sue, from Williamstown.  And it just goes on and on! These skills braid themselves into a cloth that's made quite an impression on me. We don't just have community, we have a connectivity within our communities that makes them so much more resilient, and truly pleasant to be a part of!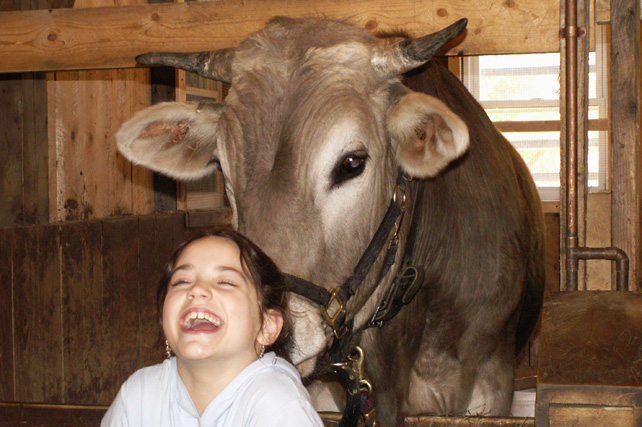 Of course, this way of relating to neighbors, friends, and family was commonplace a mere 200 years ago all around the country, but now it's not so easy to come by.  In this neck of the woods though, it's been preserved, tended to, and conditioned.  We're not playing local, we're thriving in and benefiting from an age old local economy that's been bustling about in these hills for a long, long time. It's worked here before, and it's workin' now.
With the Floating Bridge Food and Farms Co-op, we're seeing how effectively we can share this richness with others. Our focus is–you guessed it–food and farms, but we're not just sharing our story of vegetable, meat, and milk production, we're trying to show all the different ways food works itself into our community, how it connects us in sometimes rather subtle ways.  Amongst us are food, flower, and christmas tree farmers, caramel makers, picklers, a logger, beekeeper, candle and soap maker, a chef, a wreath-maker, a woman who works with locally-harvested  plant-based dyes, an inn, and a retreat center.
Can we invite folks to learn about the honey harvest at Brookfield Bees, follow it with a milking session at our farm, and a cheese making class that transforms the two products into a wholly local cheesecake, bearing witness to the whole process, hive to table, teat to table? Or provide a wedding package with locally produced meals, catering, floral arrangements, a pastoral event space, and lodging for guests?   We're eager to spread the word about the tours, weekend stays, and events that we offer as a group, and the potential they hold to demonstrate, in a hands-on way, what it means to have a relationship with your working landscape. We also hope you'll get curious and check out some of our fellow Co-op members for the variety of products and services they offer as individual small businesses.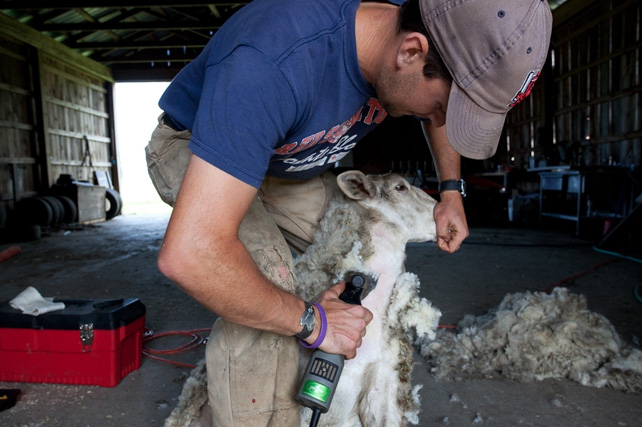 If you've been to the farm stand lately, you've surely noticed the sweet additions lining the shelves from fellow FBFFC farms. We hope that the blueberries, caramel, syrup, honey, beef, and lamb not only liven up your localvore dinner plate, but that they provide a deeper peek into the richness of this community, and its apparent ability to really provide for itself, in so many ways.  Dig In, folks!
To learn more about the Co-op, check out our website, and be sure to like us on facebook to learn about upcoming events.